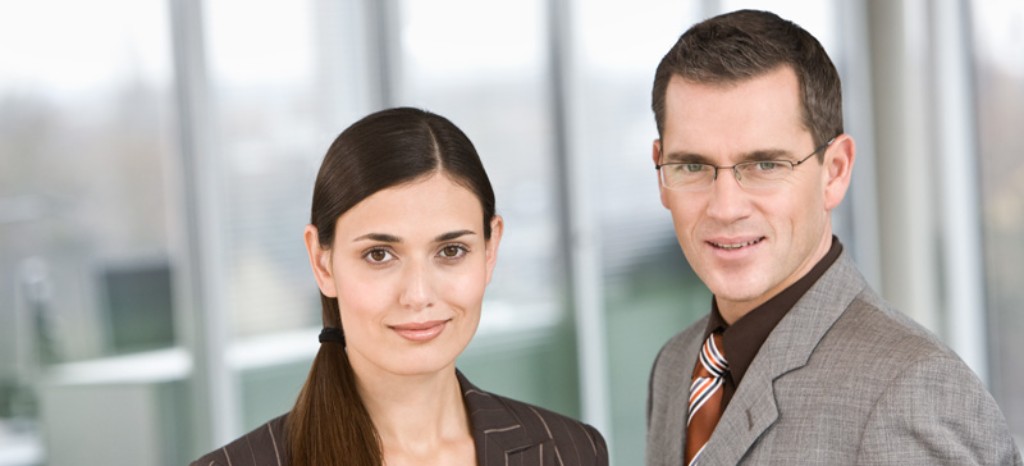 Independent Assessment of Potential Project Risks
Banks, donor organizations and other financial institutions play an important role for the realization of projects in many industries. Due to the complexity of technical requirements in long-term projects, unforeseen events can occur that threaten intended goals. That is why potential risks and problems, like delays, failures or quality issues, need to be identified well in advance to ensure successful project implementation and thus secure financial investments.
TÜV Rheinland, an independent certification and inspection company, can support banks and other investors with technical advisory and due diligence services for existing and future projects. We provide the expertise necessary to consider all technical aspects of a project, enabling you to foresee possible shortcomings and determine project feasibility. In addition, we advise you on how to assess, manage and mitigate risks. No matter in which industry you operate, we can support you with our extensive knowledge and experience – from development and design phases through to construction and operation.
Benefits of Our Services for Banks and Investors at a Glance
TÜV Rheinland's services for banks and investors offer:
Overall project cost control and control of investment.
Independent support in identifying potential risks and showing ways of mitigating them.
Impartial assessment and analysis of the project and involved investments.
Comprehensive consulting services in all project phases.
Risk minimization of budget overruns, environmental issues, procedural claims, quality issues and non-deliveries.
Please feel free to contact us at TÜV Rheinland to learn more about how our services for banks and investors can benefit your company.
Technical Advisory Services for Your Projects
Our services make sure that your project will be implemented successfully. We offer our comprehensive services for various industrial sectors and projects, accompanying you right from the start.
1. Energy efficiency
We provide assurance that your money is spent in the most effective way. You can rely on our independent opinion and expertise throughout the entire life cycle of your project including project identification, design, implementation and evaluation:
Tender support
Due diligence
Environmental impact studies/analysis/assessment
Project consultancy
Project concept review
QA/QC
Monitoring of implementation
Project monitoring and evaluation
Calculation or verification of energy savings and emission reductions by the energy efficiency improvement
Commissioning survey
2. Wind energy
Acting as a lender's engineer , we can support you in providing the following services to identify and manage potential risks and to search for possible technical and commercial mitigation strategies:
Site assessment
Yield assessment
Tender support
Feasibility studies
Expert reports
Technical due diligence
Project monitoring
Grid code compliance
Manufacturing surveillance
Condition assessment
Failure analysis
3. Solar energy
Solar energy projects can involve many risks and problems regarding quality and safety. We inform you about potential problems in advance and help you deal with them if they should arise. This way, your investment can be secured. In addition, we offer you the following services:
Expert assessment of subsoil and foundation
Planning support
Tender support
Feasibility studies
Site assessment
Yield prediction
Technical due diligence
Construction supervision
Project monitoring
Field inspections, bankability tests and certification of PV power plants - WO
Yield checks, power measurement and optimization
Failure analysis (foundation, statics, corrosion, etc.)
4. Nuclear/Fossil energy
Nuclear and fossil energy projects require thorough planning and management in order to prevent problems and financial losses. In case any problems should occur, we can help you by identifying and managing them, thus enabling you to control and secure investments. Furthermore, we provide you with the following services for your nuclear and fossil energy projects :
Licensing support
Feasibility study
Design review
Technical due diligence
Life cycle analysis
Tender support
QA/QC
Manufacturing surveillance
Construction supervision - WO
Project monitoring
Commissioning survey
Regulatory compliance
HSE services
Condition assessment
5. Transport
Transport projects like roads, bridges and railways can involve environmental, technical or regulatory challenges leading to a loss of investment. That is why we support you with independent supervision and consulting for your project helping you to ensure sound financial investment. Our service portfolio for transport projects also includes:
Geotechnical and statics analyses
Technical assistance, technical due diligence and expert opinions
Condition assessment and maintenance concepts - WO
Risk assessment
Project monitoring
Deviation management
Warranty management
Data management, data analysis and reporting
Regulatory compliance
Supplementary Assistance for Sustainability
In addition to our services for various industrial sectors and projects, we also cover areas such as:
Knowledge management
Capacity building
Training
Consulting
Development and implementation of standards, certification or evaluation according to specific standards
Corporate social responsibility (CSR) and sustainability
Compliance care
Verification of corporate and product carbon footprint, carbon offsetting & neutrality
Execution (consulting, implementation, supervision, etc.) of financed energy efficiency projects
Monitoring and evaluation of implemented projects
Reference Cases
| | | | |
| --- | --- | --- | --- |
| pdf | Photovoltaic Power Plant - KfW IPEX | 795 KB | Download |
| pdf | Photovoltaic Power Plant Projects - Wattner AG | 816 KB | Download |
| pdf | Slums Enhancement Program - City of Sao Paulo | 684 KB | Download |
| pdf | Elevator Energy Efficiency - City of Odessa | 1 MB | Download |
| pdf | Highway Extension in Brazil - CCR AutoBAn | 597 KB | Download |
| pdf | Water Supply Expansion - SABESP | 719 KB | Download |
| pdf | Photovoltaic Power Plant - JAG Energy, Japan | 119 KB | Download |
This might also interest you
Last Visited Service Pages