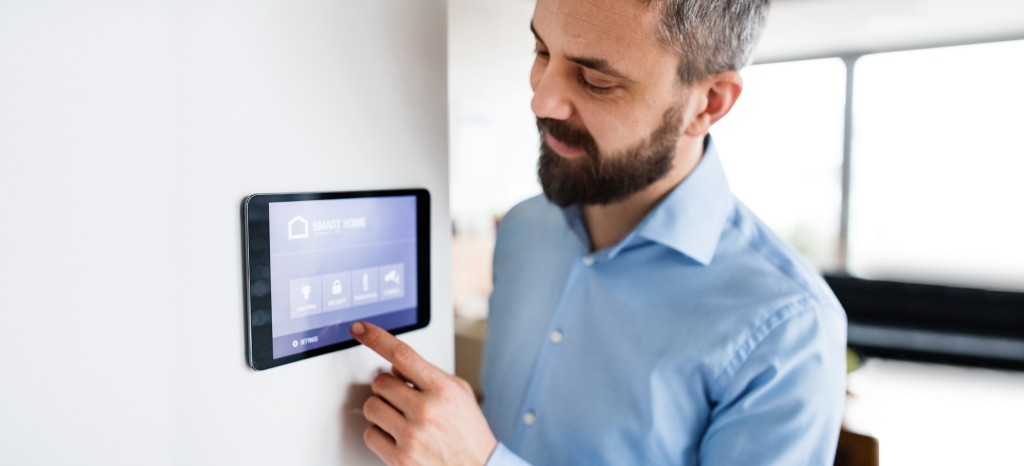 A trend-setting standard for smart home devices

Smart home products are in demand all over the world. However, on international markets, manufacturers face a multitude of different technical and legal requirements – until now! The Matter communication standard of the "Connectivity Standards Alliance" (CSA) is the first international standard that defines uniform, cross-national framework conditions for smart home products.
It specifies the application layer that will be deployed on devices as well as the different link layers to help maintain interoperability and thus, guarantees the compatibility of your smart home product with other IoT devices.
Matter 1.1 was released on May 18, 2023. It creates an improved path forward for developers and new user experiences, preparing for the next leg of Matter's journey. The updates in 1.1 make it easier for device makers and developers to get started with Matter, and to more easily certify products they've developed and get them to users faster.
When it comes time for testing and certifying the devices they've built, new enhancements to testing automation make it easier for device makers to pre-qualify their products and verify they will pass certification. This is also an improvement for Authorized Testing Laboratories (ATLs) with improved automation making testing more efficient and comprehensive.
Benefit from this first royalty-free smart home standard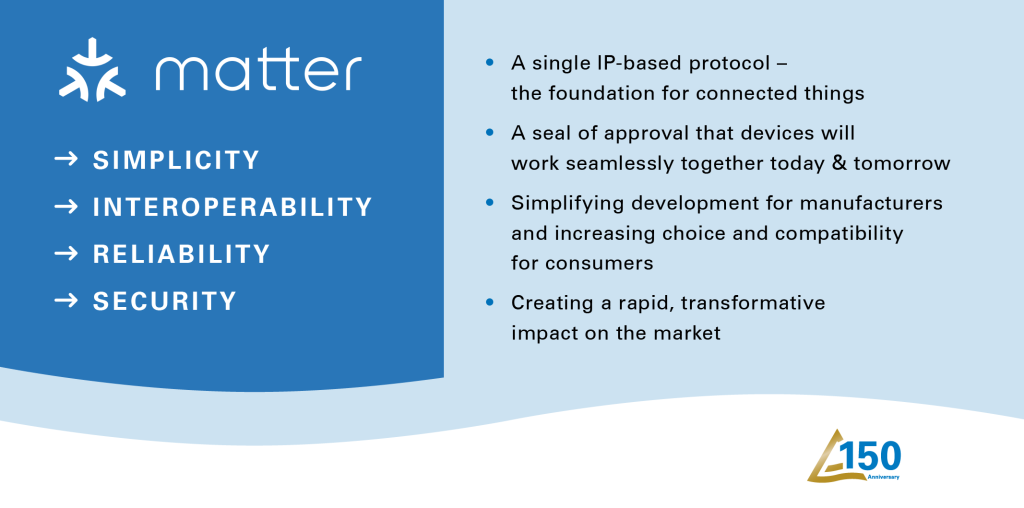 Matter is based on a broad alliance of major companies and well-known brands and is thus a promising approach to an industry-unifying standard. It leads to a reliable, and secure connectivity also with regards to a familiar and consistent setup flow.
The communication standard is working without internet connection, security is on a high level and the communication between the devices is encoded. The compliance with these requirements is ensured by the certification process, in which different criteria such as connectivity, performance and interoperability are tested. Matter is easy to adapt for interested IoT device manufacturers, because it´s using common wireless standards like Bluetooth, Wi-Fi or Thread. Via a software update, it can be installed on existing devices.
Furthermore, the Matter logo is a well-known signal to end consumers, that your product will be compatible to existing ecosystems. With Matter testing and certification, you show that your smart home product meets the requirements of consumers who value intuitive handling, high performance and smooth operation of your product in various smart home systems in addition to its numerous functions.
Matter is the first step for a promising future
A number of smart home product categories has been included in the first launch of Matter in 2022:
Lighting and electrical
Fan controls
HVAC controls
Door locks
Sensors (inc. safety and security)
Window coverings/shades
TVs
Controller and bridges
It´s worth to familiarize already with the standard, even if your product is not yet included. It is believed that Matter would continuously improve concerning new device categories, functionalities and security.
With Matter 2.0 we expect the following device categories:
Appliances (white goods)
Robot vacuum cleaners
Doorbells / cameras
Energy management (EV Charging +)
Access points, border routers
Prove your smart home product's competitiveness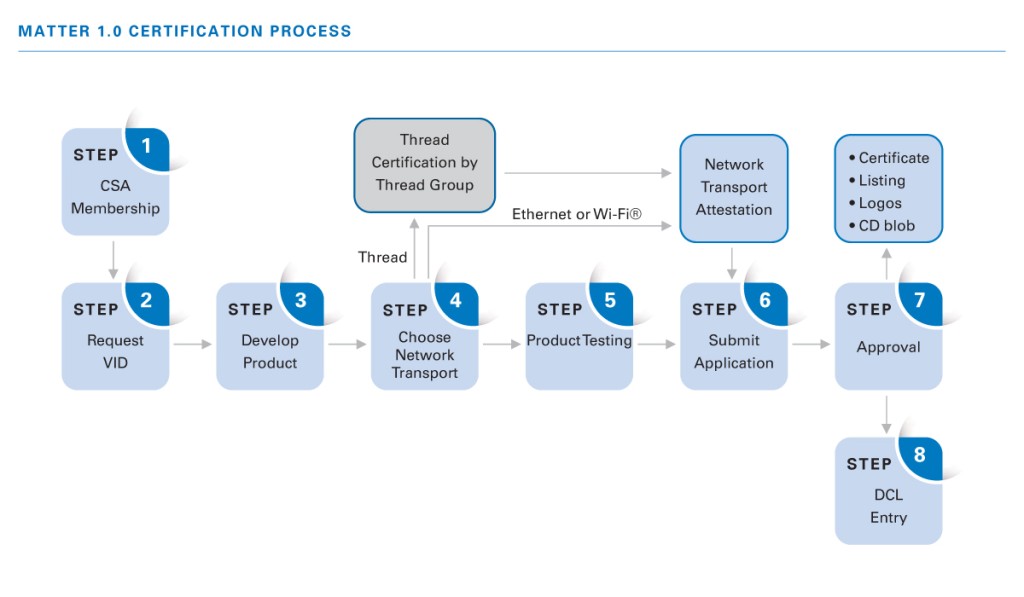 Do you want to get the certification for your smart home product? The graphic besides show the multistep certification process from becoming a CSA member across product testing all the way to your DCL entry.
New product applications require compliance testing at a CSA Authorized Test Provider. As an experienced testing provider with worldwide capacities we can of course offer such a service. After testing is successfully completed, we will issue a final test report to the CSA.
Choose one of four international testing laboratories for Matter
TÜV Rheinland runs 4 of the 18 existing laboratories worldwide, where both new and existing smart home products can be tested for Matter criteria such as connectivity, performance and interoperability. Through our laboratories in China (Shenzen), Japan (Yokohama), Korea (Seoul) and Sweden (Lund), we can offer our services globally.
We test not only Matter but also the underlying network technology. The standard operates over Ethernet, Wi-Fi Ⓡ and Thread, and uses Bluetooth Ⓡ low-energy to connect devices. With TÜV Rheinland as your reliable partner, you can get all the necessary services for your smart home product from a single source.
Of course, our experts are ready to inform you about the necessary steps.
Frequently asked Questions about Matter
Find more information about our services in our download material
Contact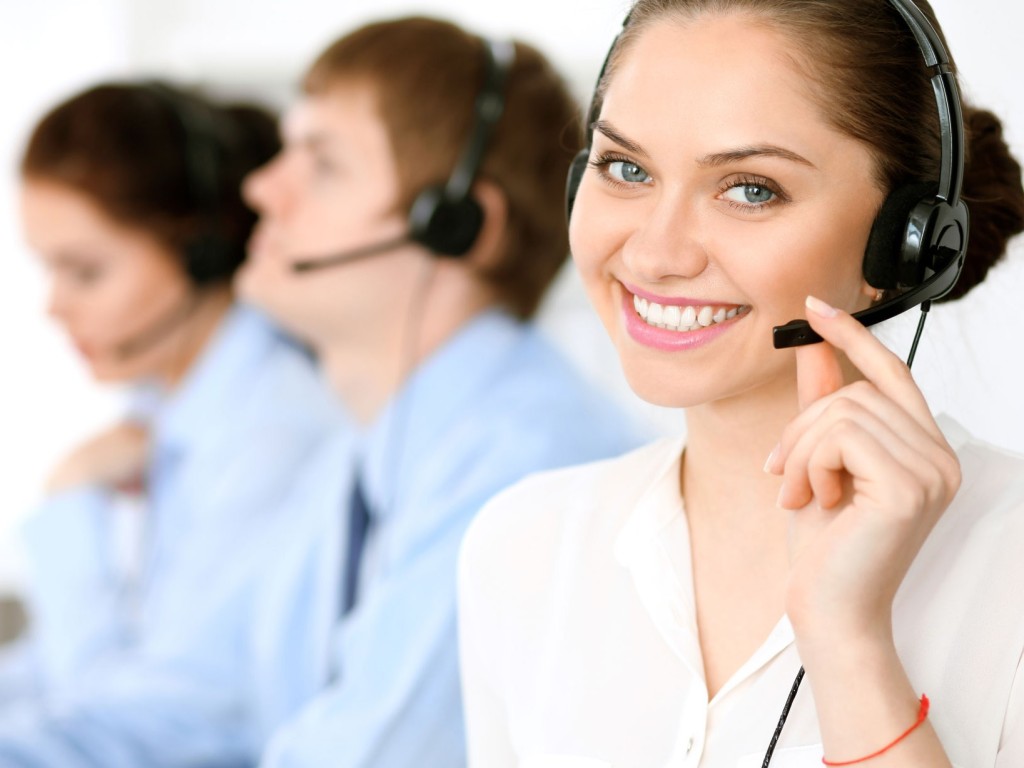 Make an appointment with a smart home expert
Our experts are happy to assist you with any further questions, specific needs and requests.
This might also interest you
Last Visited Service Pages