Secure your trade transactions with our reliable services
International trade is a vital part of most businesses, and many times it involves long-distance contractual agreements. In order to avoid disputes and minimize risk, traders often demand third-party inspections to perform a quantitative and qualitative check over their consignments. At TÜV Rheinland, we understand the importance of smooth and secure trade, which is why we offer comprehensive trade finance services to help our clients trade with confidence.
As a gateway for global trade with over 150 years of expertise, TÜV Rheinland provides borrowers with swift access to financing while facilitating risk-free and compliant transactions for lenders.
Our global network of experts provides comprehensive support in all stages of the trade transaction, including production, processing, storage, and transit. Whether inspecting physical collateral or auditing storage units, TÜV Rheinland's tailor-made services make us your reliable partner.

Our Scope of Services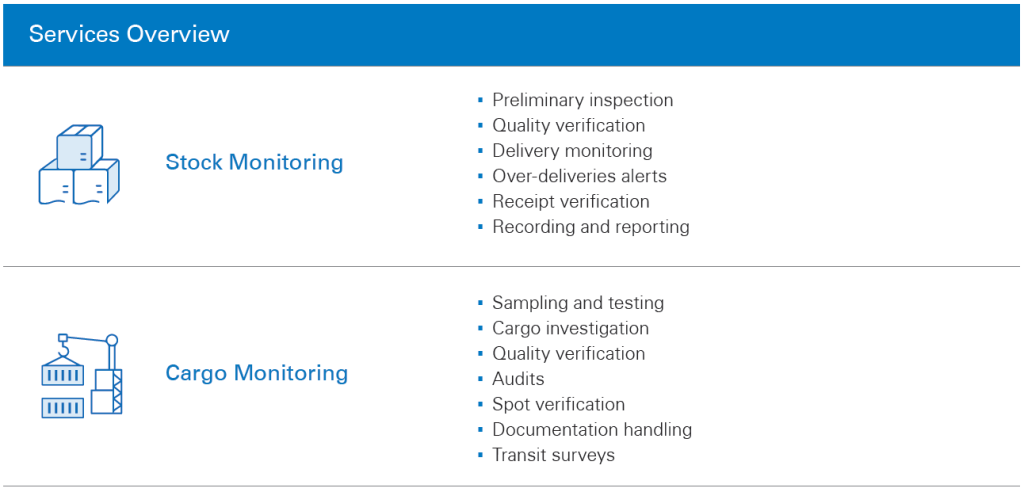 Our commercial inspections services cover the following commodities
With our global network we secure your business
Services for a smooth and reliable trade.