Your Gateway for Global Trade
In today's world of trade, there is a growing risk of products and materials not being delivered on time or lacking the quality agreed upon. Governments and businesses across the world have the common need for a guarantee that imported and exported products align with national and international standards. As a global leader in testing, inspection, and certification services, TÜV Rheinland works as a gateway to facilitate international trade worth trillions of US dollars annually.
We are an authorized conformity assessment body helping governments verify that imported goods are in compliance with national and international regulations and facilitating smooth market access for traders by helping them navigate complex regulatory requirements. Additionally, we help global trade parties mitigate risks in contractual agreements for commodities through our Commercial Inspections for various commodities and consumer goods.
Government Inspections and International Trade Service at a Glance
Our extensive Government Inspections and International Trade services portfolio consists of two pillars; through our Pre-Export Verification of Conformity (PVoC) services, we make sure your products are fit for customs when they reach the country of destination. While our Commercial Inspection services we support you mitigate risks and meet contractual agreements in global trade through various quality and quantity-based inspection services for various commodities for bespoke trade requirements."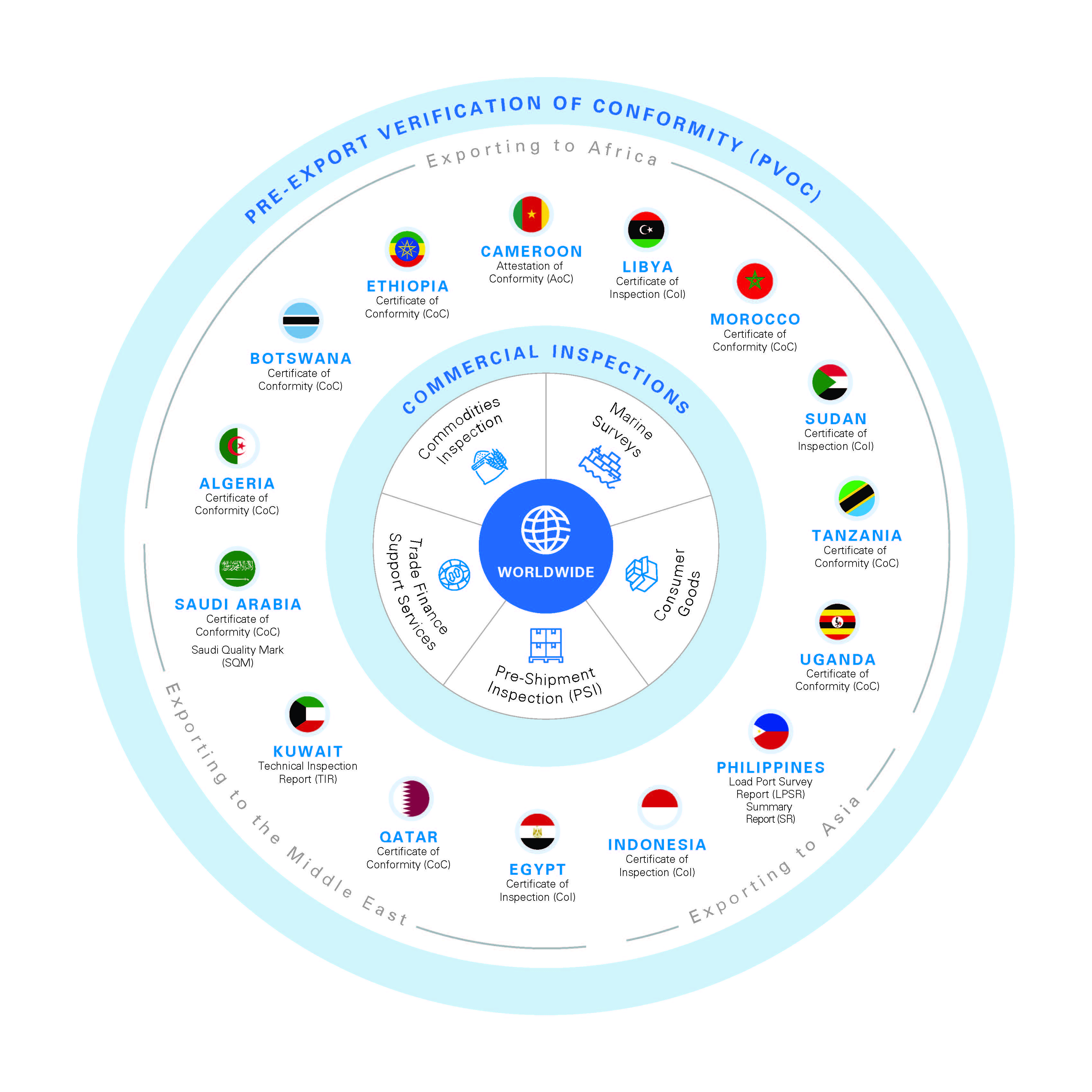 Pre-Export Verification of Conformity (PVoC) Certification Process
As a reliable conformity assessment body with over 150 years of experience, our aim is aligned with the authorities' vision to safeguard the health and safety of end consumers. In today's globalized trade, we assist businesses, exporters, importers, and manufacturers in gaining quick entry to the country of destination through a seamless customs clearance process.