International compliance & certification for your IoT, wireless, and radio equipment
Every country has different requirements for wireless and IoT products crossing its borders. Without meeting those regulations manufacturers or traders would face import and sales difficulties – ranging from restrictions to complete prohibitions. To ensure your Internet of Things, wireless, or radio equipment meet the necessary criteria of each region you would like to enter, we offer our Market Access Services – with support along every phase of development.
TÜV Rheinland has extensive knowledge of regulatory requirements for IoT devices, wireless equipment and radio frequencies. We understand the diverse conditions, technical standards and certifications required by over 180 countries around the world. Our experts conduct interoperability testing and examine conformity and documentation stipulations in and for your region of interest – for a faster market launch.
We test and certify for a wide variety of wireless standards
A number of alliances and organizations are responsible for developing wireless communication protocols. We assist you in choosing the right ones for your IoT devices, to ensure compatibility in as many areas as possible. Our comprehensive IoT interoperability testing and wireless certification services include support for:
For a Seamless Market Access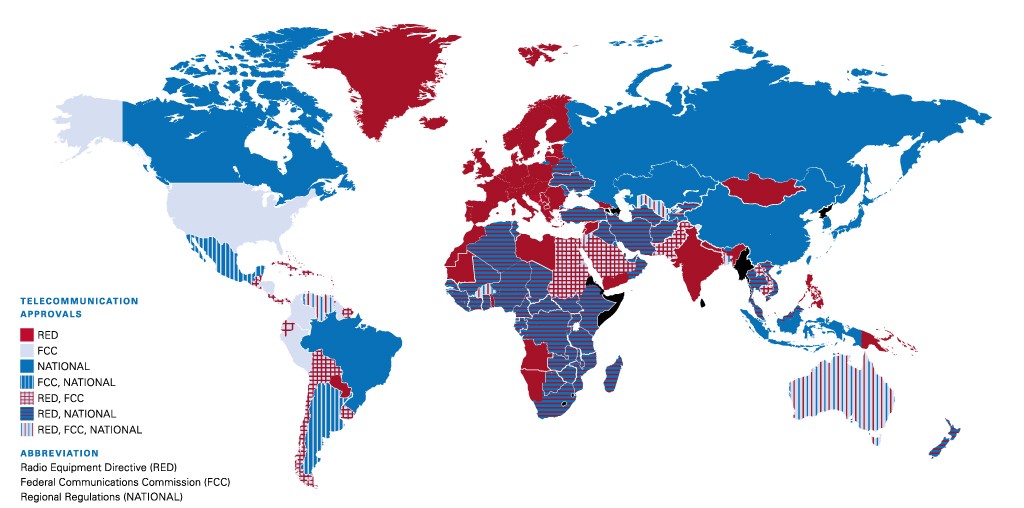 Our Market Access Services for international regulatory approvals of wireless products and radio equipment provide you with a number of benefits. With our global knowledge and network, we assist you with new market entry anywhere in the world, resulting in a faster product launch. Those solutions include support from planning to market introduction, regulatory research, assistance with application processes, as well as globally recognized testing and certification documentation.
If you have specific questions, please get in touch with us personally. For more information, discover our Market Access Services website.
Benefit from our radio frequency approvals and certifications
Our services are designed to provide fast, cost-efficient regulatory approvals for your wireless products and radio equipment. We help you understand diverse market conditions and meet technical standards. Our comprehensive portfolio of services includes compliance support for the following major regulatory organizations.