Mobile IoT access with connected vehicles
Connected vehicular communication systems take Internet of Things (IoT) technology on the road, allowing consumers easy mobile access to all aspects of their everyday life. Commonly known as vehicle-to-everything (V2X), the overarching system incorporates vehicle-to-vehicle (V2V), vehicle-to-infrastructure (V2I), vehicle-to-network (V2N), vehicle-to-device (V2D), vehicle-to-pedestrian (V2P), and vehicle-to-grid (V2G) technologies to impact road safety, traffic efficiency and energy savings as well as integrate common daily applications. Autonomous cars of the future will depend on these systems to safely navigate the street. Consumers today expect technological features such as computerized warnings, built-in telephones, and GPS navigation systems to increase comfort and ensure safety.
We provide comprehensive services for the testing, type approval, and certification of your connected vehicle systems and components according to established international standards. Our experts conduct interoperability and performance testing in accredited laboratories around the world to prove compatibility and quality. We help you simplify your process to ensure the shortest time-to-market and provide you trusted advice on legal regulations and regional standards specific to keeping you compliant and competitive in demanding markets.
Rapidly evolving technology and high consumer expectations have forced automakers to respond. We help manufacturers as well as Tier 1 and Tier 2 automotive suppliers to ensure appropriate testing, type approval, and certification throughout the entire vehicle infrastructure and life cycle.
Efficient and effective for fast market access
We provide expeditious, cost-efficient regulatory testing, type approvals, and certifications to ensure your connected vehicle systems and components comply with recognized interoperability, security, privacy, safety, and reliability standards. We help you master the unique conditions and technical requirements of your targeted markets. Our global network of experts operates in every corner of the world to accelerate your product launch and provide you clear, reliable, and effective strategies and solutions designed to increase your share in competitive environments. We are ready to serve you at anytime and anywhere with a deep understanding of local languages and cultures as well as the regulatory and market access expertise you need to succeed.
Connected vehicle testing, type approval, and certification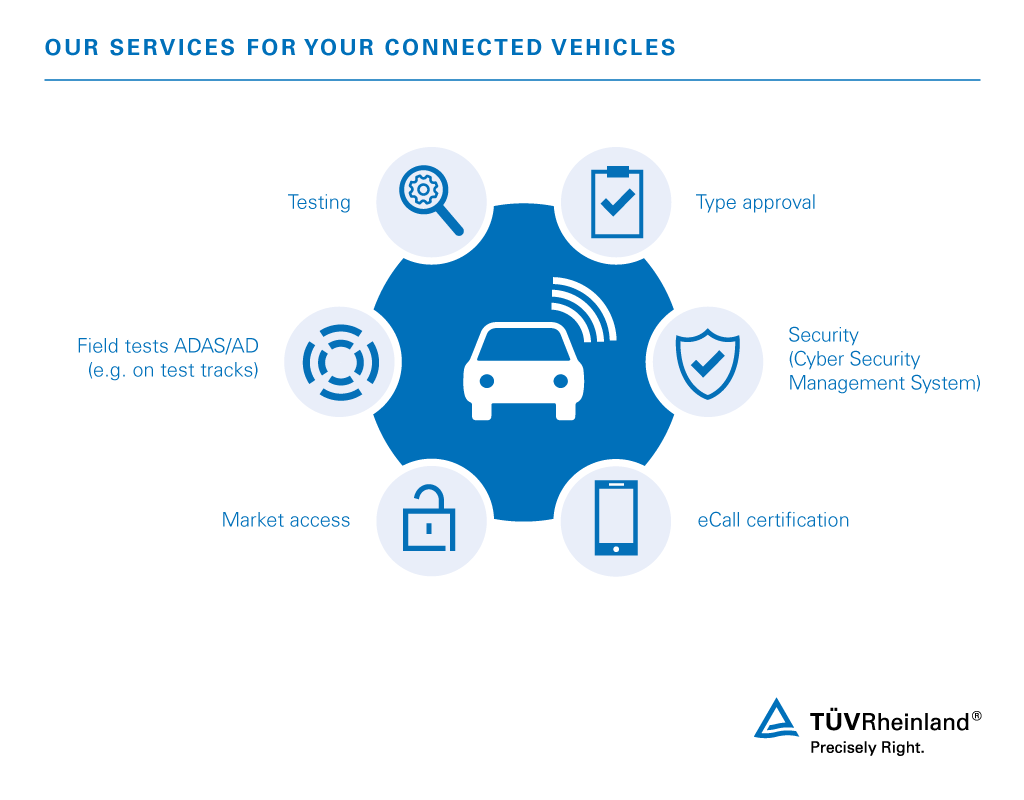 We provide comprehensive support services for connected vehicle systems and components. Our experts conduct the interoperability, security, safety, and performance assessments you need for regulatory type approvals and standardized certifications. We are familiar with the rules and regulations governing country-specific type approval and certification processes necessary for fast and successful entry to the markets of your choice.
Our services for connected vehicles include:
Testing – Highly specialized automotive and connected vehicle testing in accredited test laboratories around the world.
Type approval – Recognized type approval for vehicles, systems, and components compliant to regulatory, technical, and safety requirements.
Market access – Project management, local representation, relevant research, import permits, government inspection, and consulting services to ensure successful market entry.
eCall certification – Vehicle emergency call system compliance with eCall certification requirements.

We are accredited to provide testing services for Wi-Fi, Bluetooth, Zigbee, Radar (up to 330 GHz), Thread, LoRa, Sigfox, Wi-SUN, and Qi wireless charging certifications. We conduct comprehensive LTE 4G and 5G services.
We are a recognized 5GAA Association member committed to the development of future mobility standards. We provide comprehensive services tailored to your individual needs from a single source.
Learn more about how you can benefit from our services!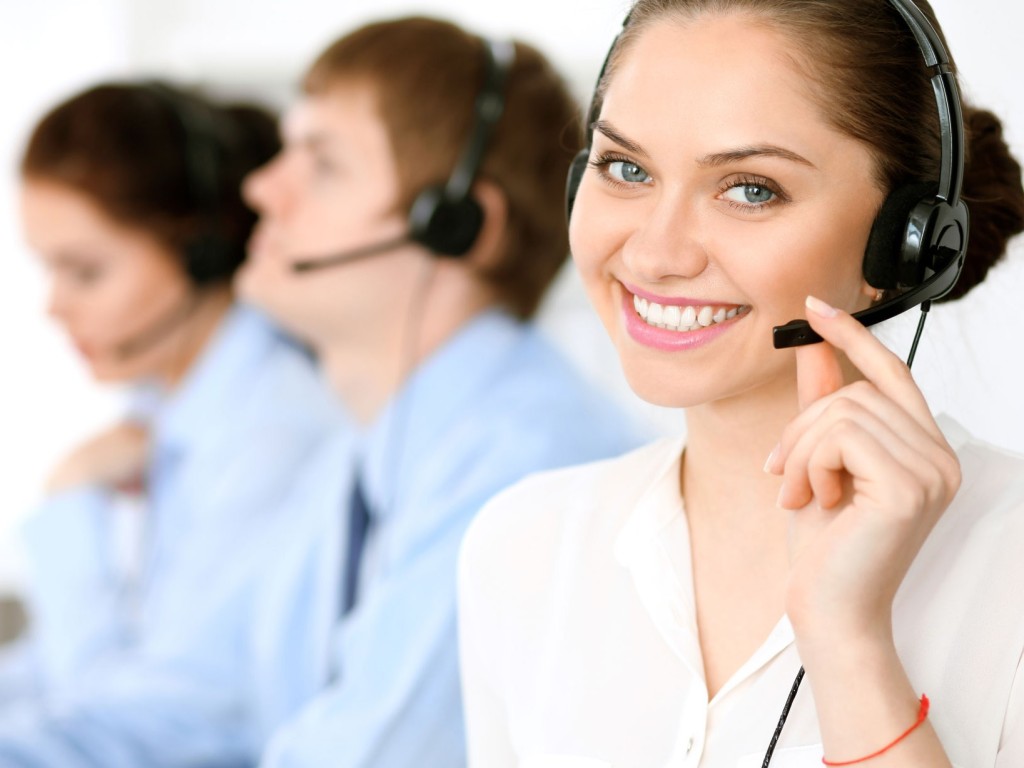 Our experts are happy to assist you with any further questions, specific needs and requests.