Certified wireless products for a connected smart home
Supported by faster, more affordable broadband and stronger Wi-Fi able to connect many rooms over a larger area, the demand for wireless devices has exploded. Smart technologies used in the home have gone remote, providing access to kitchen appliances, central heating and cooling systems, lighting fixtures, and security systems via a smart phone, tablet, or computer. Wireless smart products must be tested and certified to meet international and country-specific rules and regulations as well as network operator approvals.
We provide comprehensive testing and certification services for wireless devices used within the smart home environment. Our experts work in accredited laboratories conducting performance and interoperability testing to assess the quality and compatibility of your wireless products. We test to certify your products meet the individual requirements specific to alliances and industry associations so that you are able to work with local service providers anywhere in the world.
Well-versed in mandatory certifications for wireless technologies, we are also authorized to provide services for Wi-Fi®, Bluetooth®, Zigbee®, and many more industrial standards and communications protocols. Our labs have been selected and authorized by these alliances to test for their approval logos and ensure your smart products are compliant and competitive in all your chosen markets.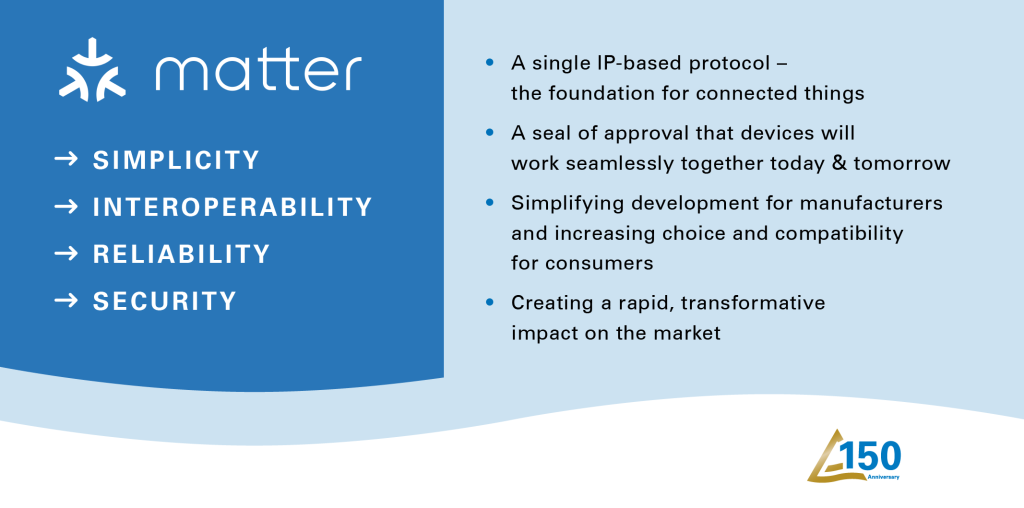 TÜV Rheinland: MATTER 1.0 - Trend-setting standard for smart home devices

Smart home products are in demand all over the world. However, on international markets, manufacturers face a multitude of different technical and legal requirements – until now! The MATTER communication standard of the "Connectivity Standards Alliance" (CSA) is the first international standard that defines uniform, cross-national framework conditions for smart home products.

With MATTER testing and certification, you show that your smart home product meets the requirements of consumers who value intuitive handling, high performance and smooth operation of the product in various smart home systems in addition to its numerous functions. We test not only MATTER but also the underlying network technology. The standard operates over Ethernet, Wi-Fi and Thread, and uses Bluetooth low-energy to connect devices.

Prove your product's competitiveness

TÜV Rheinland has four of 18 laboratories worldwide, where both new and existing smart home products can be tested for MATTER 1.0 criteria such as connectivity, performance and interoperability. Through our laboratories in China (Shenzen), Japan (Yokohama), Korea (Seoul) and Sweden (Lund) we can offer our services globally. Get your smart home products certified and gain access to international markets. Contact our experts and receive a non-binding offer quickly and easily.
Succeed in any market with tested and certified smart home products
Our services have been developed to ensure your wireless products comply with the system interoperability, cyber security, data privacy, operational safety, and expected performance reliability standards for the smart home. We make sure you meet all regulatory mandates as well as type approval requirements and test protocol global alliance standards. Our regulatory specialists work in local languages on the ground to provide you the deep cultural understanding and expertise you need to compete and succeed in diverse market conditions. We serve you with comprehensive services for your smart home products from a single source to save you money and shorten your time-to-market.
Smart home product testing and certification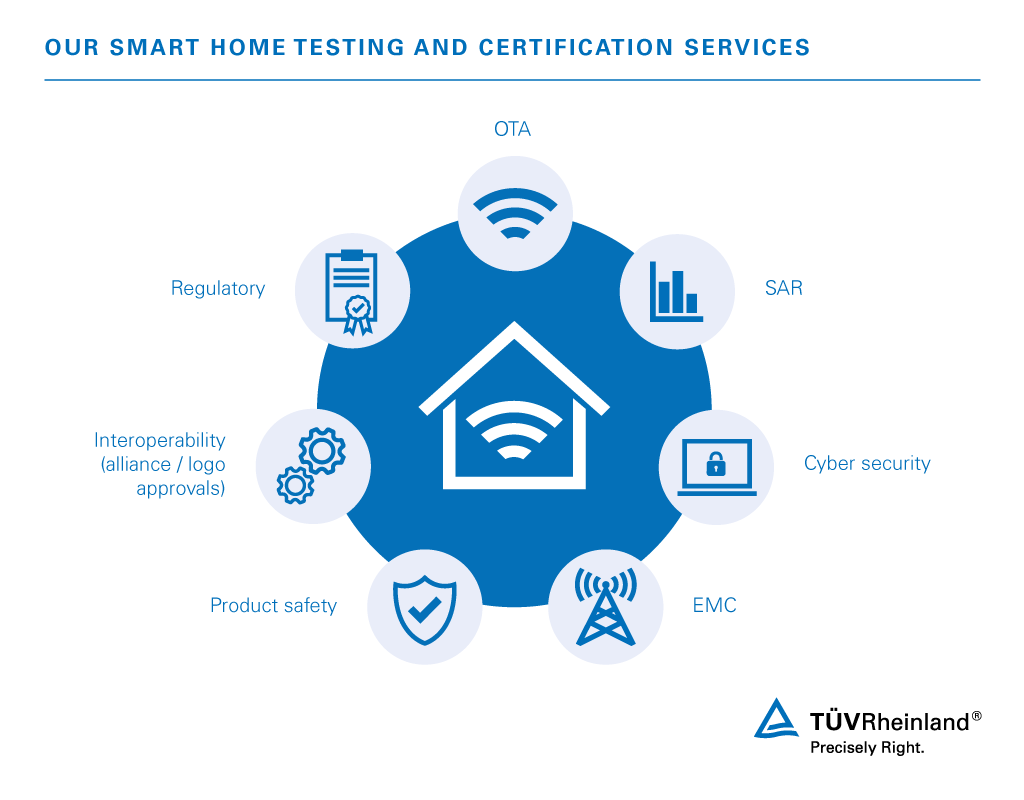 We conduct comprehensive service for the testing and certification of wireless products to be used in the smart home environment. We provide expert support in the following areas:
Performance & Interoperability
Products are tested to ensure quality, operational functionality and the ability to communicate with partner devices in smart home systems.
Data Privacy
Cyber security measures are assessed to ensure data is consistently protected against vulnerabilities and breaches.
Test Protocols
Products are evaluated to ensure requirements for short- and long-range global alliance standards are met.
Global Certifications & Regulatory Compliance
Products are tested and certified for compliance according to all relevant international regulations and country-specific requirements.

Our tests for wireless smart home products include:
Our global network of experts is available to serve you from a single source at any time to ensure your wireless smart home products are ready for markets anywhere in the world.
Your smart partner for your smart products
Our recognized services have been developed to provide you the expertise you need to ensure the fast and appropriate testing and certification of your wireless products. We work locally on your behalf, respecting the culture and language at locations around the world. We hold international accreditations and are uniquely qualified to support you within any regulatory framework for successful certification and entry to the markets of your choice.
Learn more about how you can benefit from our services!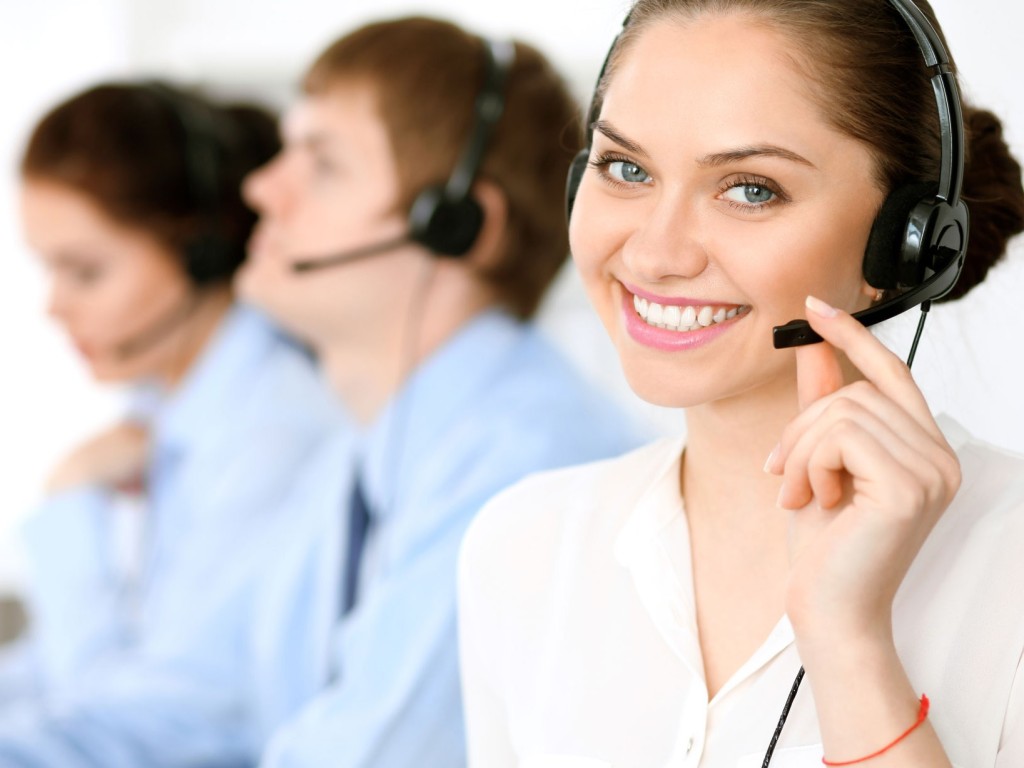 Our experts are happy to assist you with any further questions, specific needs and requests.
Authorized Third-Party Lab for Alexa Voice Service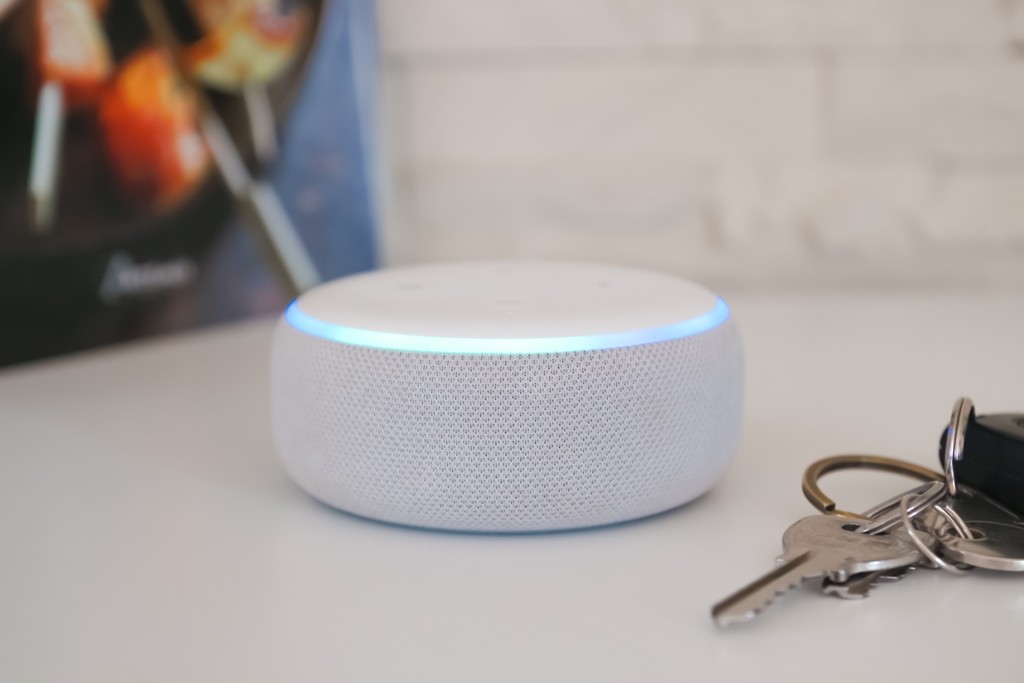 Amazon has recognized TÜV Rheinland's Wireless & IoT lab facility in Nuremberg, Germany, as an Authorized Third-Party Lab for the Alexa Voice Service / Testing of products for compatibility with Amazon's Alexa Voice Services standards. AVS adds to TÜV Rheinland's existing broad portfolio of interoperability services such as Bluetooth SIG, WiFi, ZigBee, Thread, LoRaWAN, SigFox and others.