Intelligent communities built with smart city technology
Municipalities of all sizes around the world are adopting smart city concepts based on Internet of Things (IoT) systems to optimize the efficient management of community assets, resources, operations and services. Smart cities foster service-oriented, sustainable local governance equipped to improve transportation systems, build energy-efficient infrastructure, decrease environmental pressures, maintain effective disaster response, and provide state-of-the-art security in public spaces.
We support government officials and their business partners in converting traditional city processes and structures to connected smart system networks. Our experts conduct comprehensive services designed to tackle any challenge. We provide IoT component manufacturers, project managers and system integrators robust and reliable solutions throughout every phase of design and implementation.
We work to serve each community with the appropriate smart city services and solutions according to its individual needs and unique vision.
Smart city solutions for effective and sustainable IoT systems
Our services have been developed to ensure that wireless technology used in smart city strategies complies with established interoperability, cyber security, data privacy, operational safety, and performance reliability standards. We conduct testing in accordance with recognized IEC standards as well as communication protocols so that your products can successfully function in the IoT environment. We provide you the certifications and type approvals you need to access any market and boost confidence in your brand. Our smart city solutions help public administrators choose the best components for integration into their smart infrastructures according to their individual budgetary needs and regulatory obligations. We provide you the expertise you need in supplying, planning, building, and sustaining a connected and effective smart city. We serve you with comprehensive smart city services from a single source to save you time and money.
Our smart city services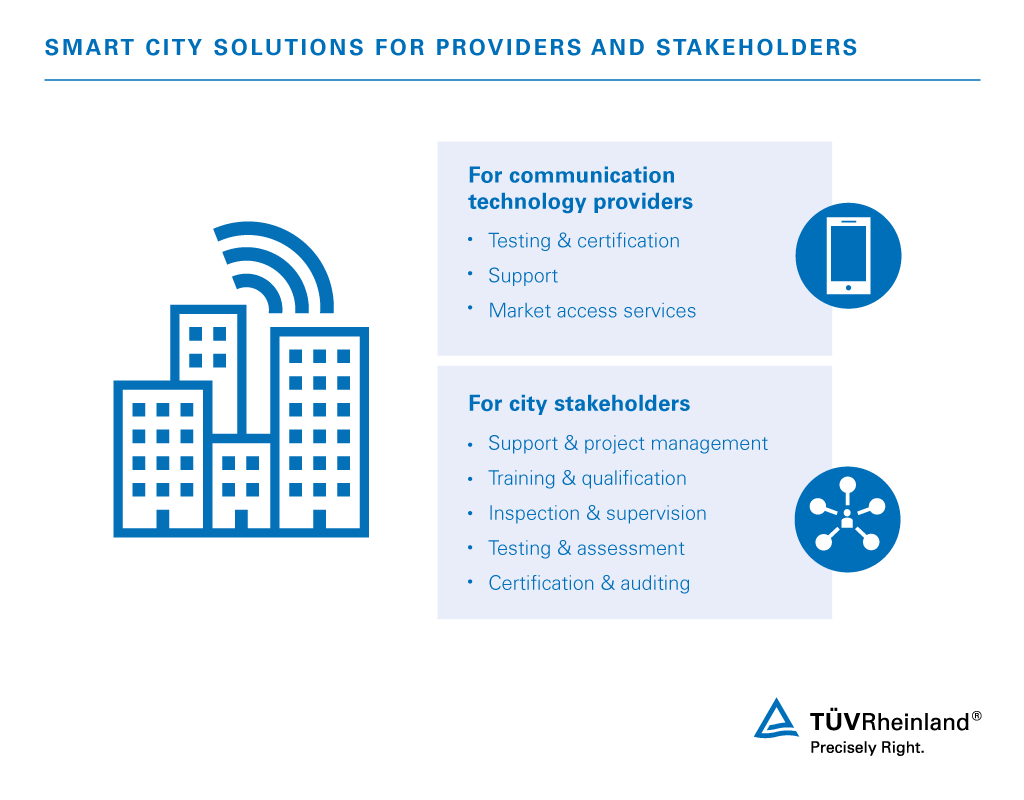 We provide comprehensive services in all aspects of smart city technology, components and systems. We are able to serve you from a single source, at anytime, anywhere in the world.

We support wireless technology manufacturers and communication providers with testing, type approvals, and certification services for IoT technologies according to international standards and protocols. Our experts are on hand to help with:
Communication protocols – Wi-Fi® , Bluetooth®, Zigbee®, Thread®, Wi-SUN®, LoRa®, SigFox®, G3-PLC®, and other emerging technologies
Electrical and functional safety testing and certification
Individual and public interoperability testing
Country-specific regulatory and safety certification
We assist developers in selecting the appropriate technology (mix) for their device or system. Our smart city specialists help you:
Identify technologies incumbent to specific regions or countries
Choose wireless radio technology appropriate to your needs
Develop a tailored solution or select an already approved RF module
Determine the cost of multiple radios
Our Market Access Services ensure you fulfill requirements relevant to achieving logos, seals, or certificates for any of your target markets.

We guide public officials, stakeholders, urban planners, and project managers throughout their journey to becoming a smart city. Our services include:
Support and project management
We participate in standardization discussions advising communities around the world in the development of individual regulatory frameworks to master IoT and ICT challenges.
Testing and assessment
Our experts have the deep understanding of underlying technologies and integration practices necessary to provide you reliable efficiency, security, maintainability, safety, commercial viability, and social responsibility compliance evaluation.
Auditing and certification
We conduct independent audits and grant recognized certification of compliance according to standards and regulations relevant to your products or systems.
Inspection and supervision
We assist you in developing inspection and supervision processes conducive to the new framework of your smart city.
Training and qualification
Our experts provide state-of-the-art training and qualification services to help you manage the multitude of requirements your smart city demands.

Our international network of interdisciplinary experts ensure your smart city is built with effective strategies for:
Cross-cutting
Information security, data privacy, Quality of Service (QoS), big data, AI, preventive maintenance, asset management
Mobility
Public transportation, multi-modal transport solutions, commuting, traffic management, parking support, toll collection
Energy
Smart meter, smart sensor, smart city lighting, consumer connectivity, eVehicle charging, resiliency systems, virtual power plants
Tourism
Sight navigation, grouping service, safe access, smart ticketing, mobile tourist platforms, crowd management
Crime prevention
Public safety vehicle digital hubs, burglary detection, public surveillance, emergency preparation and alerts.
We are happy to support you in your smart city transition.
Your smart partner for smart city solutions
Our recognized services are designed to provide the expertise you need to ensure fast and appropriate testing and certification of your wireless products and systems. We work on your behalf to ensure your smart city vision is met with smart strategy solutions and quality IoT components. We hold numerous international accreditations and are uniquely qualified to support you within any regulatory framework for successful certification and entry to your markets of interest. Our international network of experts serves you from a single source, at anytime, anywhere in the world to ensure quick and seamless service for your smart city devices or projects.
Learn more about how you can benefit from our services!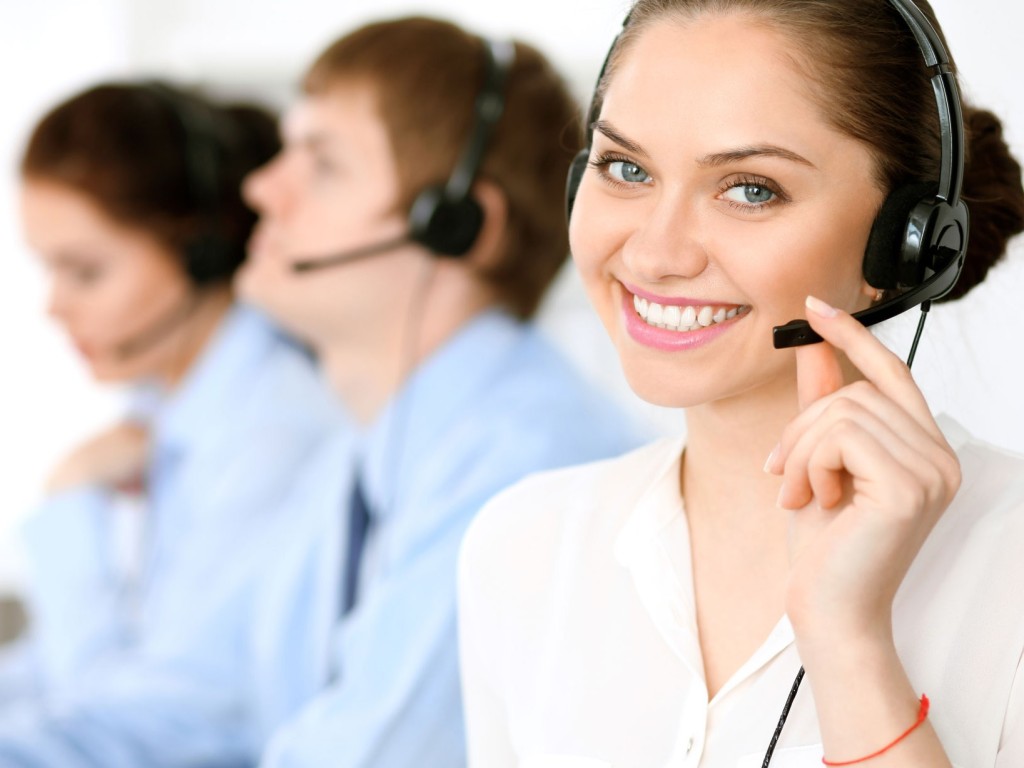 Our experts are happy to assist you with any further questions, specific needs and requests.