The COVID-19 pandemic has dramatically increased the demand for filtering face pieces, so-called FFP masks. The purpose of these masks is to protect the wearer from particles and aerosols in their environment. Because this protection is no longer only relevant at construction sites or in industrial settings, but also for occupational safety or even in private use.
With the Type Examination Certificate to CE Marking
TÜV Rheinland InterCert is a Notified Body for the certification of particle filtering masks. Manufacturers can now have their products, colloquially known as respirators, tested and certified in the laboratories of TÜV Rheinland. For certification by the international testing service provider's experts, the products must comply with the requirements of the relevant Regulation 2016/425 for Personal Protective Equipment and the EN149:2001+A1:2009 standard. Manufacturers are then allowed to mark the masks with a CE mark and place them on the European market as personal protective equipment. TÜV Rheinland's status as a Notified Body and its worldwide laboratory network make it an important point of contact for all companies that manufacture or sell particle filtering masks. Further information on the designation is available on the NANDO website of the European Union. NANDO stands for "New Approach Notified and Designated Organisations".
What are FFP Masks?
Particle filtering face pieces (FFP1, FFP 2 and FFP3) fall under the PPE Regulation (EU) 2016/425 and are therefore classified as personal protective equipment (PPE). When used correctly and depending on the protection class, these masks can protect the wearer from around 80 to 90 % of solid and liquid aerosols in the surrounding air. Aerosols can potentially contain and transmit viruses.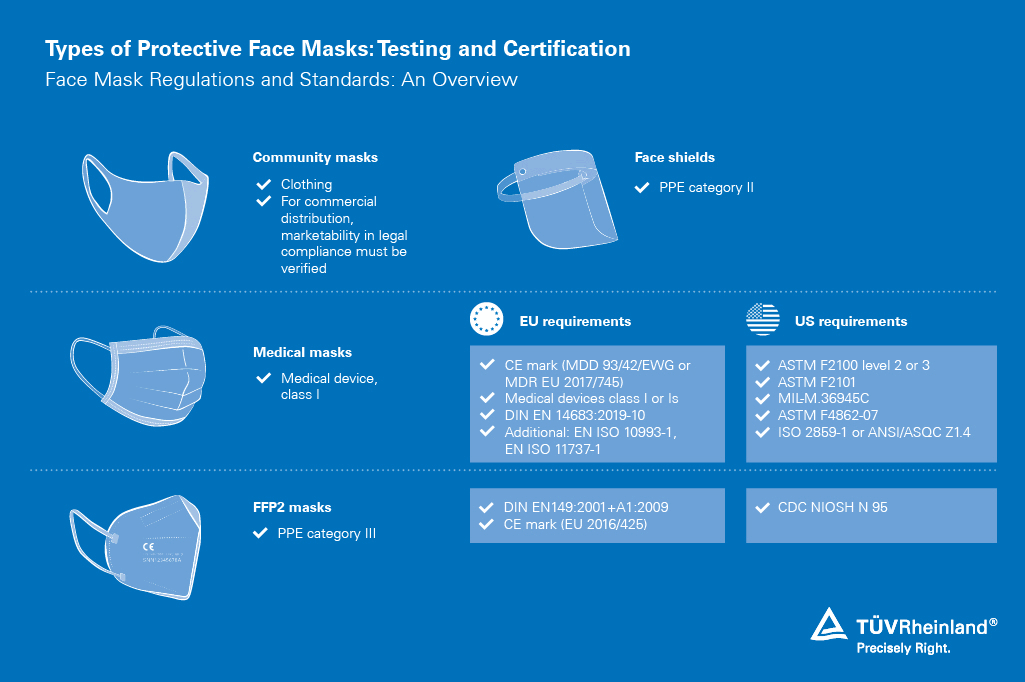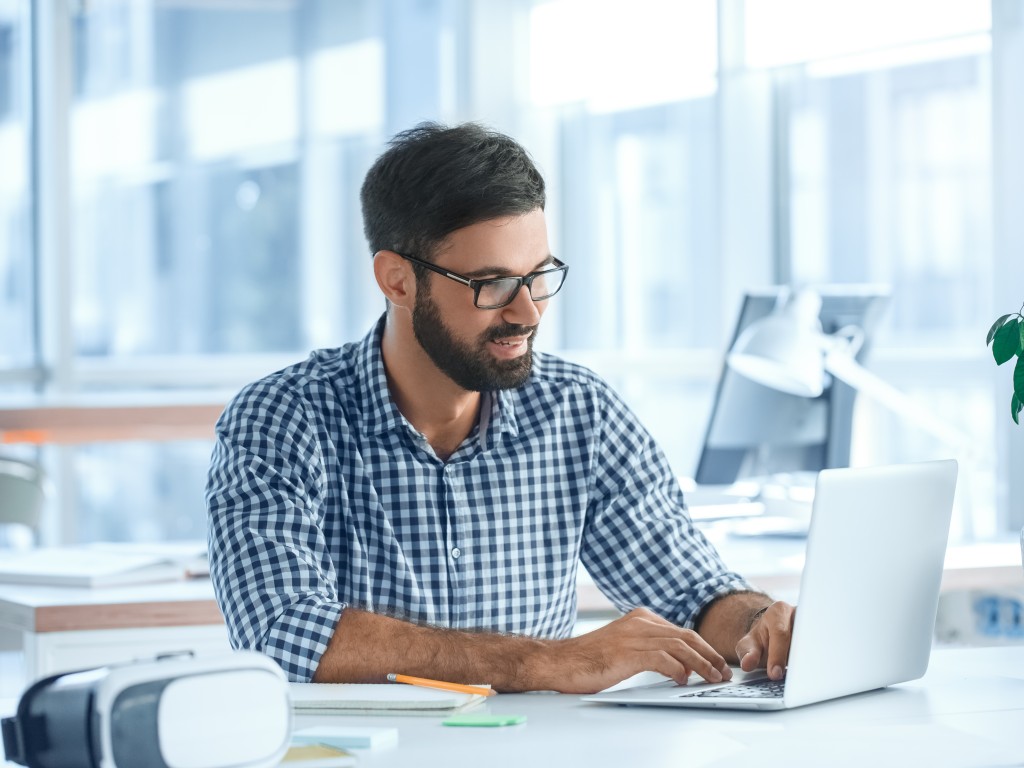 Securing today, safer tomorrow.
Get in touch with our experts and be informed about our full service portfolio related to the COVID-19 pandemic.