Introduction
The safety of medical devices we use every day, and the conformity of these with quality and safety standards are of extreme importance. For manufacturers of a wide range of medical devices and in vitro diagnostic products (IVD) our team is able to provide optimum support, a single source - thanks to our broad network of experts, extensive know-how in the field of medical device conformity assessment, as well as in safety- and EMC testing.
TÜV Rheinland InterCert Kft. performs electrical safety tests in accordance with relevant harmonized European and international standards. A well-developed network of TÜV Rheinland test laboratories throughout the world provides comprehensive services to our clients before they entering the market.
IECEE - CB scheme, NRTL – OSHA in the United States, SCC in Canada accredit our laboratories as well as ISO 17025 by accreditation bodies full members and signatories of ILAC MRA.
Decades of experience conscientiously performed tests with all due diligence and high quality of provided services make the TÜV Rheinland test reports an unquestionable confirmation of product safety and performance, even in the most remote corners of the world.
Testing Equipment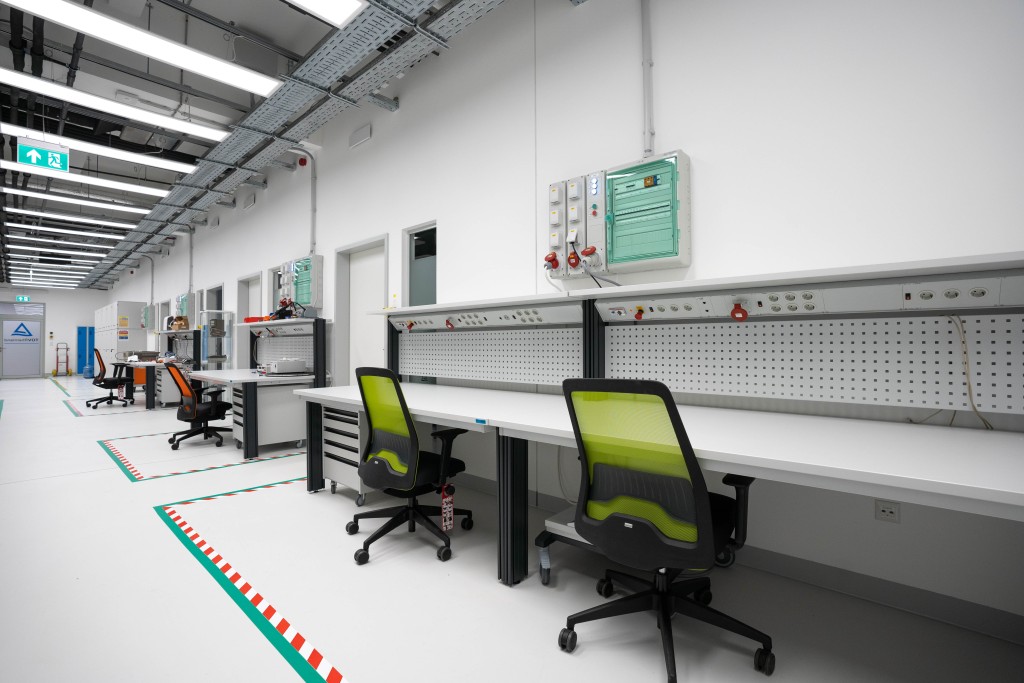 Our Medical Lab is one of the flagship laboratories in Budapest, with over 300m² area (which will be expanded soon to 450m²) and about 600 testing instruments. We have been testing medical equipment for over 20 years. We use our own, modern, calibrated testing instruments including EMC-, heat-, dust- and shaking chambers. We conduct all testing and inspections for medical devices as mandated by relevant laws and regulations. Our experts check everything - including basic safety and essential performance and if requested the electromagnetic compatibility (EMC).
Why TÜV Rheinland InterCert Kft?
TÜV Rheinland stands for safety and quality in virtually all areas of business and life. Founded almost 150 years ago, and active in 56 countries, the company is one of the largest TIC (Testing, Inspection, Certification) companies which is active in 55 countries and employs more than 21,000 qualified persons worldwide. The company established its Hungarian subsidiary TÜV Rheinland InterCert Kft in 1989.
In 2020 TÜV Rheinland InterCert Kft. relocated its offices and labs from two locations into a new facility. Now, we present a new state of the art laboratory and test facility with over 5000 m².
In the new Location, we maintain laboratories for Mechanical Products, Electrical Safety, Luminaires & Environmental Simulation as well as a special High Current & Short Circuit Lab for components and a Medical Device Laboratory
We are looking forward to deliver the highest quality of service to our local and international customers all across the World.
We are here for you with the following scope:
Comprehensive components testing & certification service portfolio (CB, ENEC, TÜV Mark)
Complex products testing and certification from one location (safety, EMC, Environmental and Endurance Tests among others)
Independent and accreditated third party laboratory
Experienced technical experts on board
Target Markets
Our wide products testing scope allows us to handle active medical equipment testing and certification services projects for our clients from all over the world. Our clients are mainly manufacturers, product developers and retailers who want to sell their products in the European Union, United States and Canada, South America as well as in Australia or in the Asian market.
Activate your global business - Digital communication, better transport and infrastructure have multiplied the opportunities for activating business worldwide. However, there are still many national regulations and rules. This often makes access to other markets difficult.
Whether for industry, commerce, ICT or modern mobility and knowledge transfer - our Market Access Services (MAS) experts have comprehensive technical know-how in all areas of technology and business helping to ensure secure, international access to any target market. As part of our activities, we offer you efficient full-market-access-service for almost all regions of the world – from industrialized countries to emerging markets and developing regions.
Accreditations and appointments
We perform our safety and EMC tests for the following standards:
Medical electrical equipment and systems:
IEC 60601-1 General requirements
IEC 60601-1-2 Electromagnetic disturbances
IEC 60601-1-xx All the collateral standards in the IEC 60601 family
IEC 60601-2-xx 80% of the particular standards in the IEC 60601 and ISO/IEC 80601 family that are developed by IEC committees
Testing and certification - IVD:
IEC 61010-1 General requirements
IEC 61326-1
IEC 61326-2-6 EMC requirements:
IEC 61010-2-010 Laboratory equipment for the heating of materials
IEC 61010-2-020 Laboratory centrifuges
IEC 61010-2-051 Laboratory equipment for mixing and stirring
IEC 61010-2-081 Automatic and semi-automatic laboratory equipment for analysis and other purposes
IEC 61010-2-101 In vitro diagnostic (IVD) medical equipment
Our Accreditations: 17025
Our Appointments: IECEE CB Scheme
Major Test Activities
We proudly present the following safety testing, evaluation and certification services for you according to:
IEC/EN 60601 and ISO/IEC 80601 series that can be provided at our state-of-the-art facilities or on-site at manufacturer premises for Medical Electrical Equipment and Systems.
IEC/EN 61010 series:In Vitro Diagnostics Directive (IVD) and other laboratory instruments
IEC 62304 Medical Device Software: The certification of Medical Device software in accordance with the criteria of the IEC 62304 standard covers both stand-alone software and software embedded into a Medical Device.
EMC testing according to IEC 60601-1-2
IECEE CB scheme procedure
ILAC test reports accepted for INMETRO certification
GM mark procedure
cTUVus mark procedure
Market Assistance Service (MAS)
Major Product Applications
Cardiology devices (defibrillator, ECG, etc.)
Diagnostic devices (electrocardiograph monitor, medical diagnostic magnetic resonance imaging (MRI) equipment, invasive blood pressure monitor, diagnostic luminaires, multifunctional patient monitoring equipment, etc. )
Therapeutic devices (shortwave therapy devices, ultrasound physiotherapy device, nerve and muscle stimulators, Non - laser devices for therapeutic use, incubator, portable incubator)
Surgical instruments (high frequency surgical instruments, endoscopic device, surgical luminaires, etc. )
Patient positioning devices (operating tables, hospital beds, patient hoists, chairs)
Devices with ionizing radiation (high voltage generators for diagnostic X-ray generators, X-ray equipment, intervention X-ray equipment, computerized X-ray imaging equipment (CT), mammographic X-ray equipment and mammographic stereotaxic devices, imaging and scanning X-ray equipment, etc.)
Diagnostic, and therapeutic and surgical laser
Infusion pumps
Dental units, dental patient chairs, dental hand tools and dental lamps
Automatic non-invasive blood pressure monitors
Critical care ventilators
Medical robots
Robot-controlled surgical instruments
In vitro diagnostic medical device (IVD)
How to find us?
TÜV Rheinland InterCert Kft.
Gizella út 51-57.
H-1143 Budapest, Hungary
Are you interested in our testing and certification services