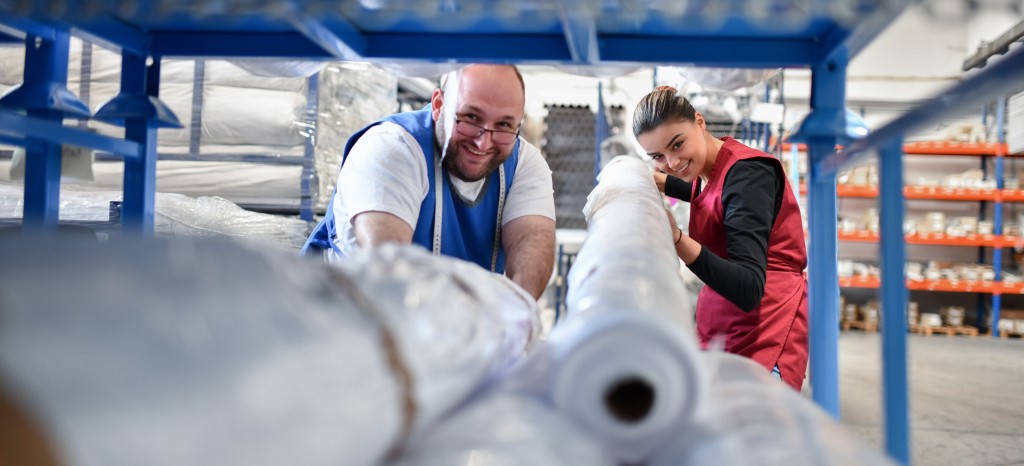 Verification of sustainability claims from raw materials to the final products
The importance of sustainable materials in the textile industry is growing tremendously. Consumers increasingly request them, more and more brands commit to using them and suppliers need to deliver them.
Yet, due to the complexity of the supply chains in the textile industry, it is difficult to prove the use of sustainable materials to brands, consumers and other stakeholders.
Verify your sustainability claims with a Textile Exchange Certification
A Textile Exchange certification is one of the strongest methods of ensuring that product claims are accurate and clear. It can verify product integrity and helps to build strong relationships between suppliers, brands, and retailers to ensure that environmental and / or social improvements lead to real and meaningful change.
Since its foundation about 150 years ago, TÜV Rheinland has been synonymous for independent and reliable testing, inspection, and certification services.
As an officially approved certification body for Textile Exchange standards, we can verify and certify environmental, social, and animal welfare practices at the beginning of the supply chain. A certification by TÜV Rheinland can provide brand protection, confidence in your sourcing, and greater credibility to the sustainability claims being made.
Who is it for?
Textile Exchange standards require yearly inspections of each stage of the complete supply chain – from source (raw material producers like farms and fiber producers) to the final product (brands and retailers).
Visit the Textile Exchange website to learn more about the certification along the supply chain and the how the Chain of Custody works.
Contact our experts now to learn more about the benefits of a certification and how we can help you in the process!
How does it work?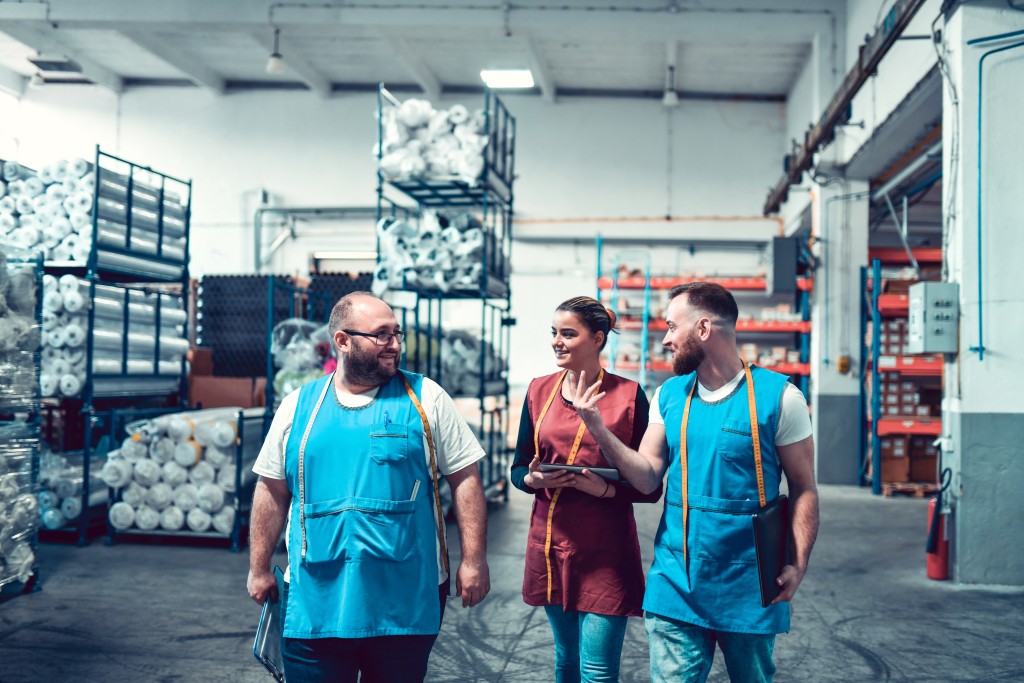 Receive an offer and sign the contract with TÜV Rheinland.
TÜV Rheinland will send an auditor to review documents and procedures against the requirements of the standard.
The audit results will be sent to the responsible TÜV Rheinland office for review by a separate person which will make the final certification decision. If non-conformities are noted, you will be given a corrective action plan.
If all non-conformities are resolved, a scope certificate will be issued.
TÜV Rheinland my conduct unannounced inspections to verify that you are still complying with the standards
Following the shipment of the certified goods to the given standard, you can contact TÜV Rheinland for a transaction certificate. Only products with a transaction certificate are considered certified.
Tip: Read the standard and prepare relevant documents and staff. Good preparation can reduce certification costs by saving auditing time!
If you want to learn more about the Textile Exchange standards, you can visit www.textileexchange.org
The Textile Exchange Standards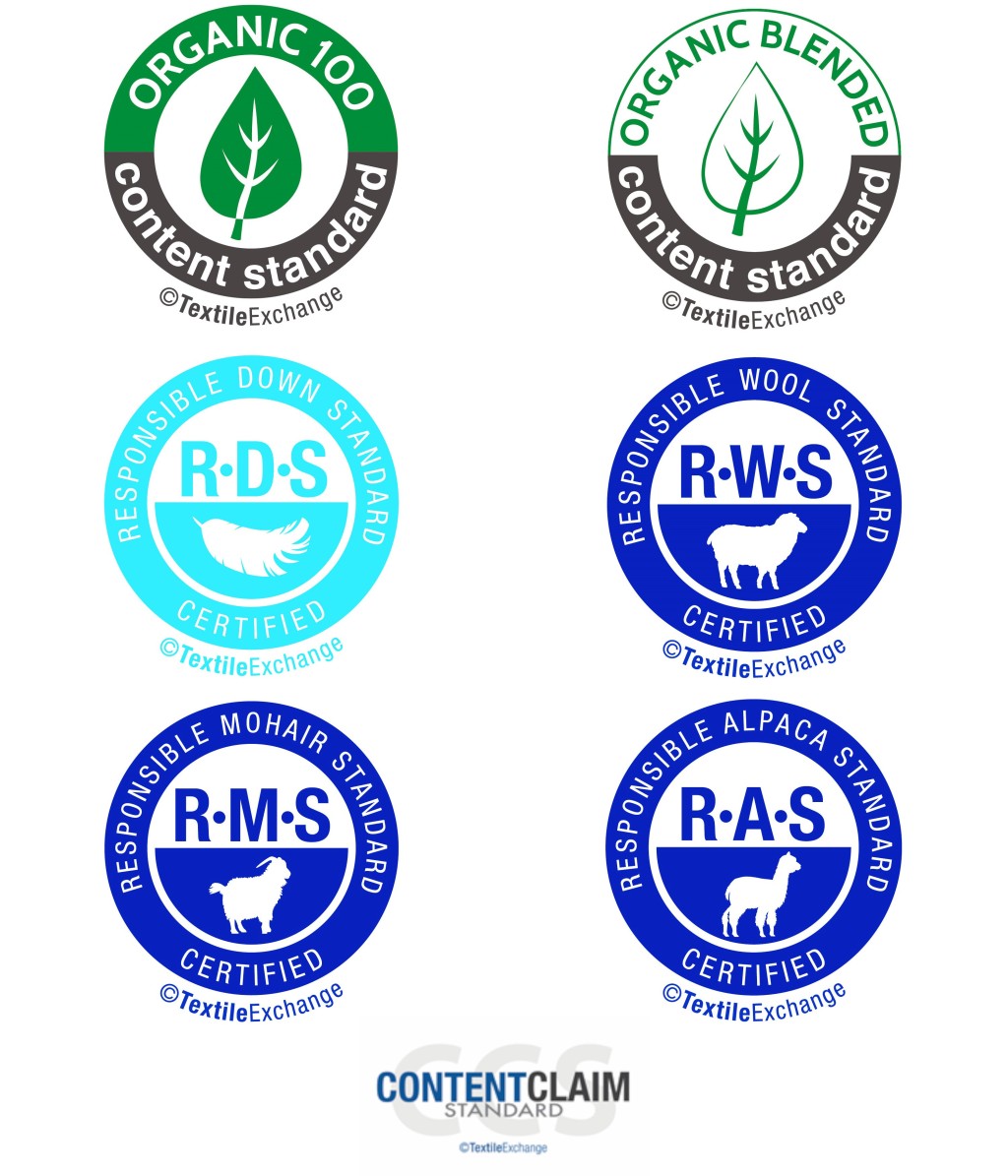 Content Claim Standard (CCS)
The Content Claim Standard (CSS) is the chain of custody system for all Textile Exchange standards.
On its own, the CCS can be used to verify any claimed material through any supply chain.
It is a system that documents and ensures the path taken by a defined entry material through all stages of transfer and production, to the final product.
Accreditation to the CCS scope allows to issue certifications to Textile Exchange standards, e.g.
Organic Content Standard (OCS) for any site after the first processor, where organic inputs are limited to OCS material and GOTS material
Recycled Claim Standard (RCS) for sites after the material recycler, where recycled inputs are limited to RCS material and GRS material
Responsible Down Standard (RDS), for sites after the slaughter site
RAF (covering Responsible Wool Standard (RWS), Responsible Mohair Standard (RMS), and Responsible Alpaca Standard (RAS)) for sites after the farm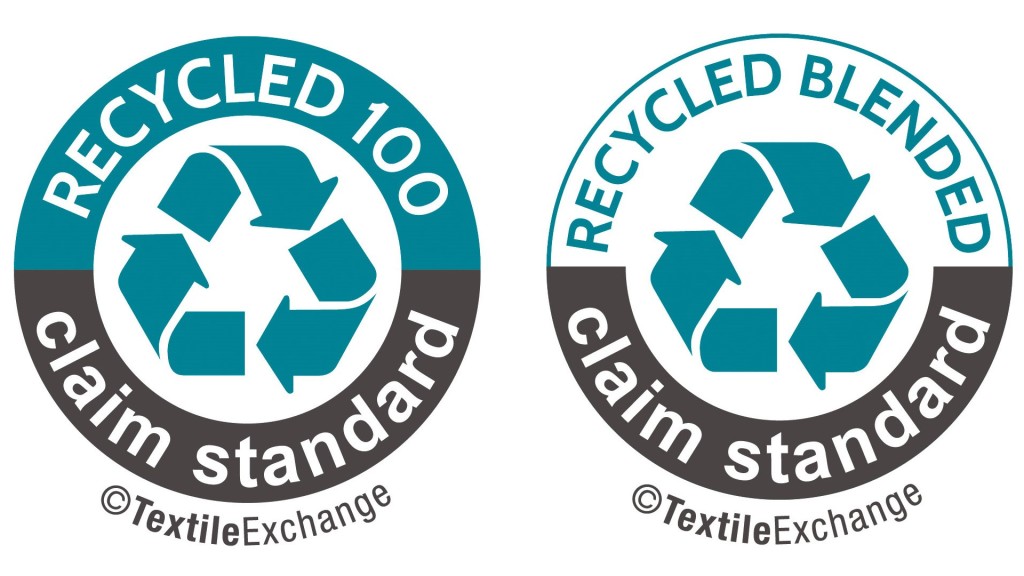 Recycled Claim Standard (RCS)
Sets requirements for third-party certification of recycled input and chain of custody. The goal of the RCS is to increase the use of recycled materials by tracking and tracing recycled input materials and providing customers (brand and consumers) with the assurance that materials are actually recycled and used in a final product.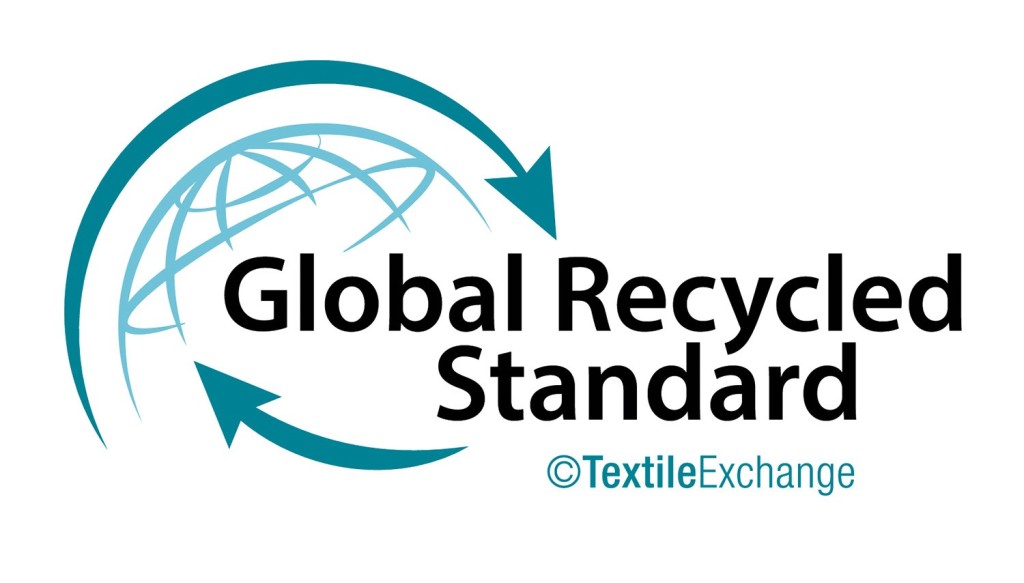 Global Recycled Standard (GRS)
Sets requirements for third-party certification of recycled content, chain of custody, social and environmental practices and chemical restrictions. The goal of the GRS is to increase use of recycled materials in products and reduce/eliminate the harm caused by its production by tracking and tracing recycled sustainably processed input materials. The GRS is intended for use with any product that contains at least 20% recycled material.
| | | | |
| --- | --- | --- | --- |
| pdf | Content Claim Standard 3.0 | 830 KB | Download |
| pdf | Global Recycled Standard 4.0 | 2 MB | Download |
| pdf | Recycled Claim Standard 2.0 | 2 MB | Download |
| pdf | Organic Content Standard 3.0 | 466 KB | Download |
| pdf | Responsible Down Standard 3.0 | 4 MB | Download |
| pdf | Responsible Wool Standard 2.2 | 2 MB | Download |
| pdf | Responsible Mohair Standard 1.2 | 1 MB | Download |
| pdf | Responsible Alpaca Standard 1.0 | 5 MB | Download |
Supply Chain Audits
With our experienced experts we examine your supplier behaviour on the basis of relevant international standards and work together to create safe working conditions and responsible business practices. Find out more
Last Visited Service Pages