Responsible supply chains: we enable you to succeed around the world.
Supply Chain Audits according to the highest international standards and customer programs.
In the increasingly complex world of commerce, we from TÜV Rheinland see ourselves as reliable companions. We are an expert partner for auditing, evaluating and certifying the behaviour of suppliers in terms of these key factors for a successful company:
fair and safe working conditions
responsible business practices
ecological and economic sustainability
Supporting your success.
We conduct supply chain audits that comply with all relevant international standards and accompany you in managing your programs around the world.
A company that commissions audits of its suppliers safeguards its integrity through risk management, visibly takes on responsibility and benefits from this in its dealings with business partners and consumers.
At a glance: The benefits of a Supply Chain Audit
A Supply Chain Audit enables you to take responsibility for social compliance, labour safety and environment issues within your supply chain. It also opens up new marketing possibilities.
By adhering to a renowned code of conduct you strengthen your stakeholders' trust in your company. You also gain a key competitive advantage in tender procedures by using social standards to prove that issues like social and ethical sustainability are important for you. You create a way of proving your social commitment by taking responsibility for fair production and working conditions. And: With a high social standard like amfori BSCI (Business Social Compliance Initiative) you save time and money. With the amfori BSCI audit you avoid costly multiple audits for different clients.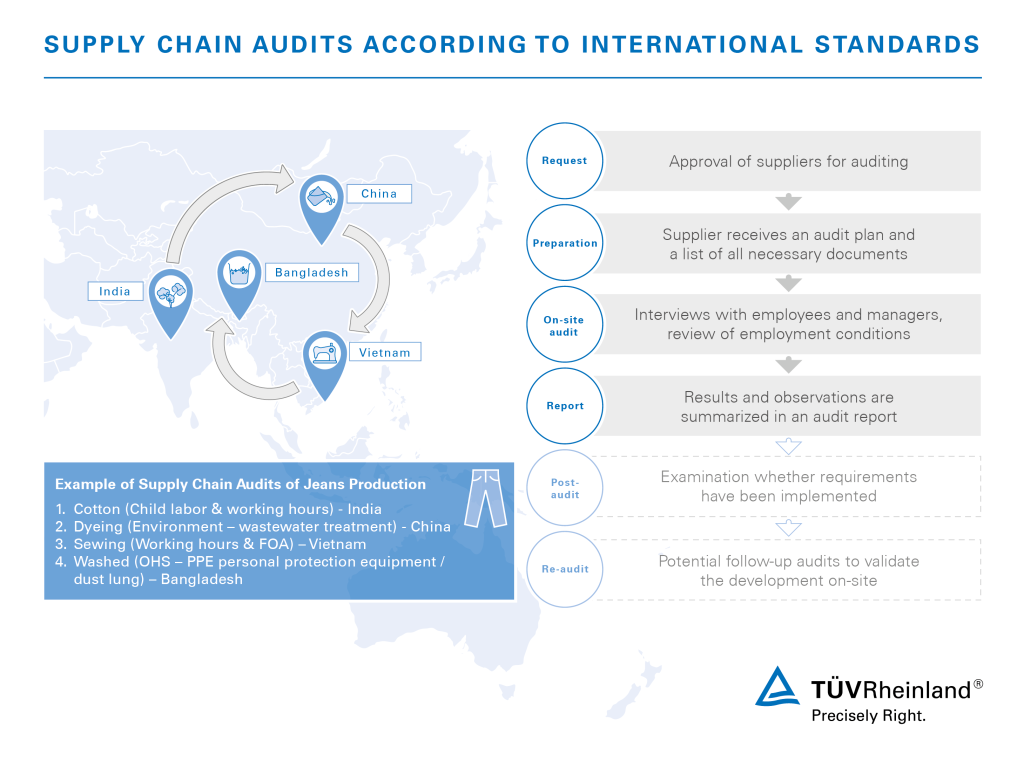 Our Supply Chain Audit customers. Your success stories.
Our experts talk about responsible supply chains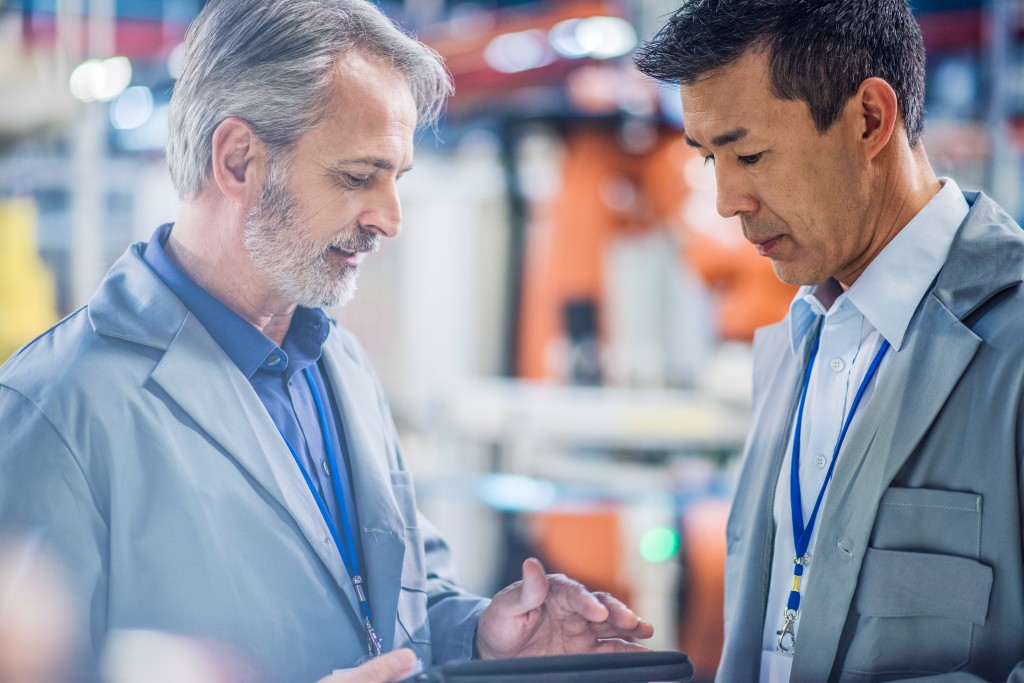 We have the best-trained and most experienced experts. Our auditors are registered members of the Association of Professional Social Compliance Auditors (APSCA), continuously update their skills, operate all over the world, and share their experiences every year. TÜV Rheinland has proved itself in numerous major sectors and industries. The auditors share their knowledge of international sectors, are always up to date regarding all important standards and have the most experience compared to all other auditing companies. Our customers benefit from our extensive experience and excellent reputation.
Get in contact with us to get more information about our Supply Chain Audits
Our Supply Chain Audit Services