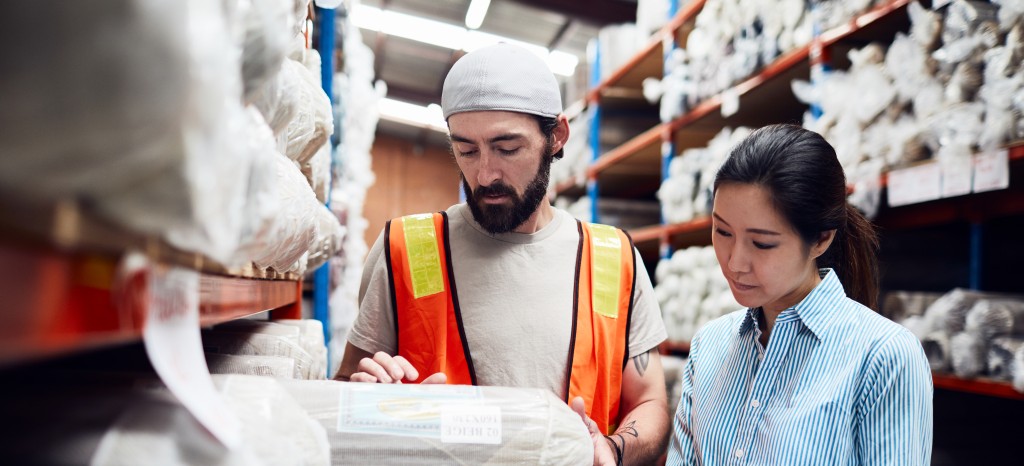 Reliable assessment with authorized SLCP verification
Working in diverse cultural, economic and political landscapes throughout the world, the apparel and footwear industry has traditionally been required to undergo costly, time-consuming and repetitive social audits to meet varying regulations and standards. The Social and Labor Convergence Program (SLCP) is a non-profit initiative established to provide a systematic assessment and verification process for stakeholders throughout global value chains.
As a recognized Verifying Body (VB), we are authorized to provide verification of your assessment data collection results. Our experts are on-site to review your corporate social responsibility and the effectiveness of its implementation. We help you ensure reliable social compliance and impact assessments according to the SLCP Converged Assessment Framework (CAF) measuring both the social and labor aspects of your facility.
SLCP allows responsible suppliers, manufacturers, brand representatives and other industry stakeholders to redirect time and resources spent on duplicative social assessment toward improving workplace conditions and ensuring fair, safe and gainful employment. Our multi-disciplinary team of accredited SLCP verifiers can help you demonstrate your corporate commitment to excellence for added trust and respect among your business partners.
Ensure acceptable social and labor practices with SLCP verification!
Efficient and effective with verified SLCP assessment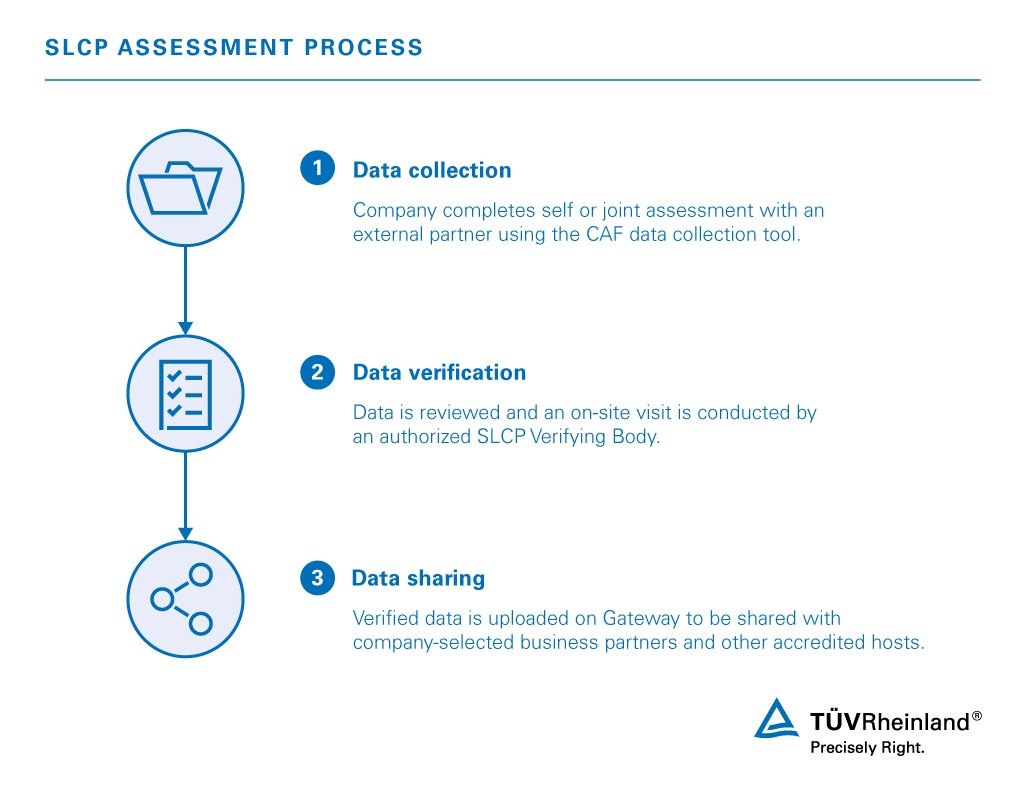 SLCP assessment offers a practical alternative to differing proprietary tools used in repetitive audits used for a single purpose. Spending less time and money for multiple social audits allows you to redirect your efforts and resources to effectively impact working conditions and practices within your facility. Verified SLCP data can be shared to provide you more opportunity for greater comparability of the social and labor data of your business partners worldwide. Our authorized verification services help you underscore your social responsibility, maintain good labor practices and strengthen your company reputation to ensure a sustainable and profitable future.
Our SLCP verification
As a recognized Verifying Body (VB), we are authorized to help you successfully complete SLCP assessment. Our experts have fulfilled strict eligibility criteria and are qualified to:
Ensure the quality and integrity of their Verifier's SLCP verification
Review documentation and official records
Check that data gathered during assessment is complete and correct
Examine essential data on critical social and labor issues
Conduct an on-site assessment visit
Resolve facility's concerns in post onsite verification
Prepare a verified assessment report
We provide comprehensive verification services according to the SLCP framework. Our experienced social auditors conduct impartial assessment providing high-quality verified data without passing judgment or assigning a score.
Your credentialed SLCP partner
We are your competent and trusted partner for verification of your SLCP assessment. With extensive experience in the global apparel industry, our experts are equipped to provide you comprehensive services and the best possible support from a single source.
Put our expertise to work for you!
Our Sustainability Initiatives
Nothing less than the future is at stake. Companies, institutions, public authorities and each and every one of us can play a positive role in shaping the path to tomorrow. We provide you with comprehensive support to ensure that you operate safely, sustainably and efficiently for many years to come.
This might also interest you
Last Visited Service Pages