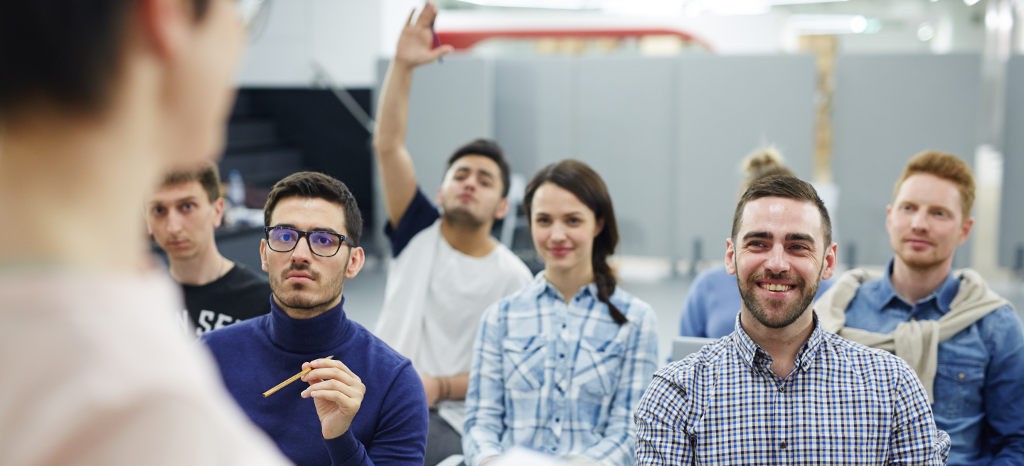 We offer customized regulatory and technical training including FCM personnel certification
Legal regulations in the Food Contact Material and articles field have become more and more complex over the last years. Our trainings enable you to keep up with continual changes in guidelines and legislations, whether within your own company or along the entire supply chain. TÜV Rheinland offers industrial and product experience with an international team of multi-disciplinary experts who speak your language. We support you with the local challenges you face in your daily work through training courses at your site, in our offices or online.
Get in touch with us today to find out more about our training services.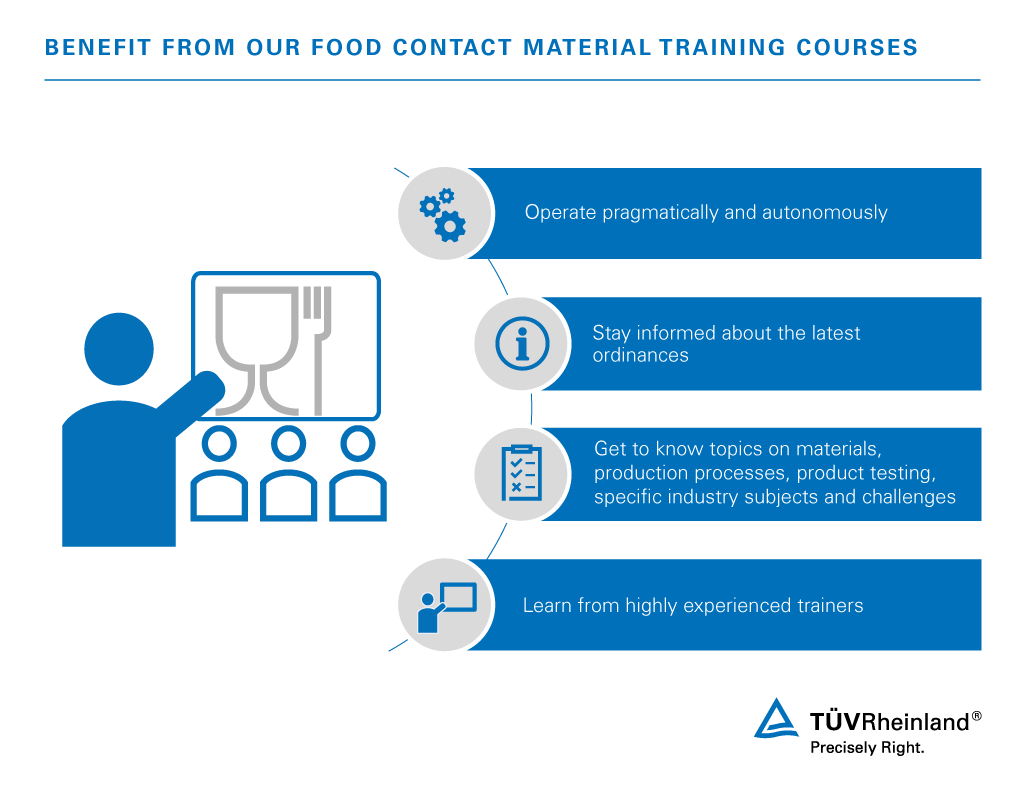 Courses for everyone with our customized FCM training services
We offer Food Contact Material and articles trainings for all knowledge levels, from beginner to expert. They will provide you with the skills you need to speak a common language among colleagues, clients or regulators. You'll learn methods that will allow you to operate pragmatically and autonomously. At the same time, you'll stay informed about the very latest ordinances.
Our classes are fully customized to meet customer needs in terms of materials, production processes, specific industry subjects and challenges. You will work with highly experienced trainers on both theory and real-life practices. For example, during technical training we are able to provide sensory tests, drawing on smell and taste to evaluate possible final product contaminations.
Think Global act local
No matter where you are, our experts trainers are nearby or online
Our international team of dedicated experts and trainers provide you with both local and international experience. They are able to speak a variety of languages and have deep knowledge of region-specific legislations, industrial production processes and material safety.
We offer the following training areas:
Compliance by Design
Program testing management and plan definition
Packaging safety
FCM associate personnel certification
DoC management – international and local
ISO 22000 auditor training
GMP auditor training
NIAS and toxicological risk assessment
Compliance management for electrical appliances including kitchenware, hollowware, or food processing lines
Don't settle for less – train with the best!
Our training session go beyond a simple training experience. Thanks to the deep industry knowledge of our expert training team, you can full take advantage of their know-how in translating theory into practice. With our global network of experts, you will receive access to a host of international answers to your local challenges and needs. In addition, you'll be able to enjoy our many webinars and upcoming e-learning programs.
Sign up to access our training catalogue or to request an offer!
This might also interest you
Last Visited Service Pages