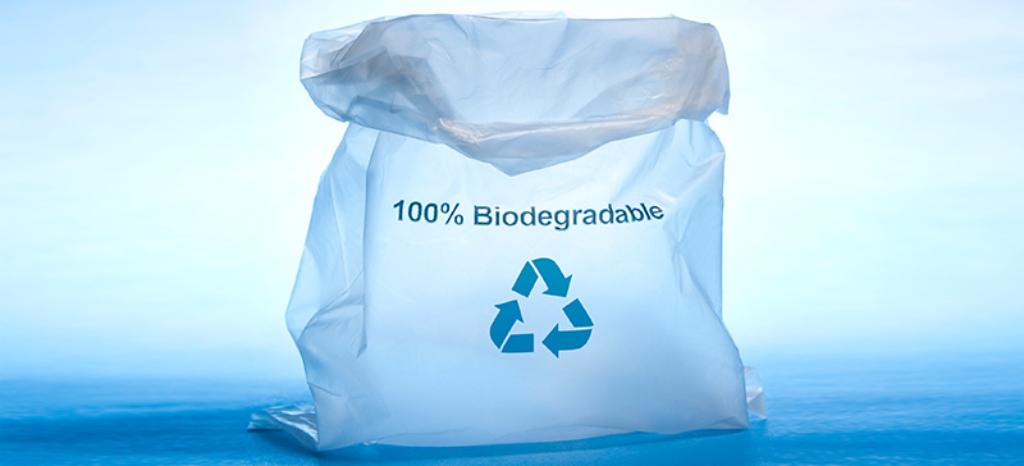 Managing Biodegradable Plastics and Products
As a result of increasing pressure on global resources and the environment, energy conservation and environmental protection has become an integral part of global economic development. The use of eco-compatible, compostable and biodegradable plastics are trends that cannot be stopped. More and consumers demand environmental friendly biodegradable products.
Biodegradability testing addresses the eco-friendly physical property deterioration of products and materials in specific environmental conditions. The testing of biodegradable products should be conducted in accordance with a series of international standards such as ASTM D6400 and ASTM D5338 defined by the American Society for Testing and Materials, ISO 17088 and ISO 16929 set by the International Organization for Standardization or the European standard EN 13432.
To help you ensure that you market and sell biodegradable products and meet buyers' or retailers' demands on environmental protection, we can provide customized services including testing, consulting and support in acquiring the DIN CERTCO certification.
Benefits of Our Biodegradability Testing Services at a Glance
By relying on TÜV Rheinland for the testing and certification of your biodegradable products, you benefit from:
Customized services which include testing, consulting and support in acquiring certification provided by local experts.
As buyer: support in the selection among numerous suppliers and manufacturers' products and the final assurance that they are meeting strict quality, safety and environmental friendliness criteria.
As manufacturer or retailer: assurance that products have successfully passed biodegradability testing and evaluation by third-party certification bodies, boost buyers' confidence and effectively increase product sales.
Contact us to learn how our testing services for biodegradable products and plastics can benefit your company.
From Ecotoxicity Testing to Certified Biodegradable Products
Biodegradable product testing generally examines a product's compostable materials, intermediates and additives as well as final characteristics and composition. Each of these features must undergo chemical, biodegradability, disintegration and ecotoxicity testing.
Biodegradable plastics and products tested by TÜV Rheinland can apply for the internationally recognized Compostable Mark ("Seedling"), a certification system developed by DIN CERTCO and the European Bioplastics e. V. DIN CERTCO, a certification organization jointly run by the TÜV Rheinland Group and DIN, the German Institute for Standardization.
From the test of biodegradability to consultation services and support for the certification of your biodegradable products, we aim to provide local manufacturers and exporters with comprehensive solutions to speed up their access to global markets.
Individual Services for Biodegradable Products
TÜV Rheinland is one of the third-party testing labs recognized by DIN CERTCO for biodegradability testing. Our local experts can provide the following services:
Laboratory testing for biodegradation on products, plastic materials, additives and intermediates
Testing of disintegration under various composting conditions
Ecotoxicity testing – testing of the ecological non-toxicity of your products
Consulting
Examples of Biodegradable Products
Shopping bags
Garbage bags
Foil
Disposable products
Food contact articles
Compostable Mark – The DIN CERTCO Certification
The TÜV Rheinland biodegradability testing laboratory is located in Shanghai. Our company is one of the third-party testing organizations recognized by DIN CERTCO for biodegradable plastics testing according to EN 13432 on requirements for packaging recoverable through composting and biodegradation. That is why all biodegradable products tested by TÜV Rheinland can apply for the internationally recognized DIN CERTCO Compostable Mark or "Seedling" Mark certification.
Biodegradable Products - Testing and Certification Standards
Whether from the American Society for Testing and Materials, the International Organization for Standardization or the European Union, a number of organizations have defined standards and requirements for the testing and certification of biodegradable plastics and products.
ISO 17088 / EN 13432 / EN 14995 determine specific procedures and requirements for the identification and labeling of compostable plastics and products made of compostable plastic materials. It addresses such aspects as biodegradation and disintegration during composting as well as negative effects on the composting process or the quality of resulting compost. It strongly relates to the ASTM standard D6400.
ASTM D6400 defines specifications for the labeling of plastics that are originally designed to be aerobically composted. This standard covers plastics as well as products made from plastics that are designed to be composted in municipal and industrial facilities.
ASTM D5338 / ISO 14855 provide test methods for the determination of plastics aerobic biodegradation under controlled composting conditions. This standard defines a test method which helps to determine the degree and rate of aerobic biodegradation of plastics in a controlled composting environment, that is, under laboratory conditions.
Note that aerobic biodegradation is defined as the degradation of compounds by microorganisms in the presence of oxygen. This composting condition opposes anaerobic degradation where microorganisms use a chemical other than oxygen to degrade compounds.
Downloads
| | | | |
| --- | --- | --- | --- |
| pdf | Testing of biodegradable products | 513 KB | Download |
Our Sustainability Initiatives
Nothing less than the future is at stake. Companies, institutions, public authorities and each and every one of us can play a positive role in shaping the path to tomorrow. We provide you with comprehensive support to ensure that you operate safely, sustainably and efficiently for many years to come.
This might also interest you
Last Visited Service Pages