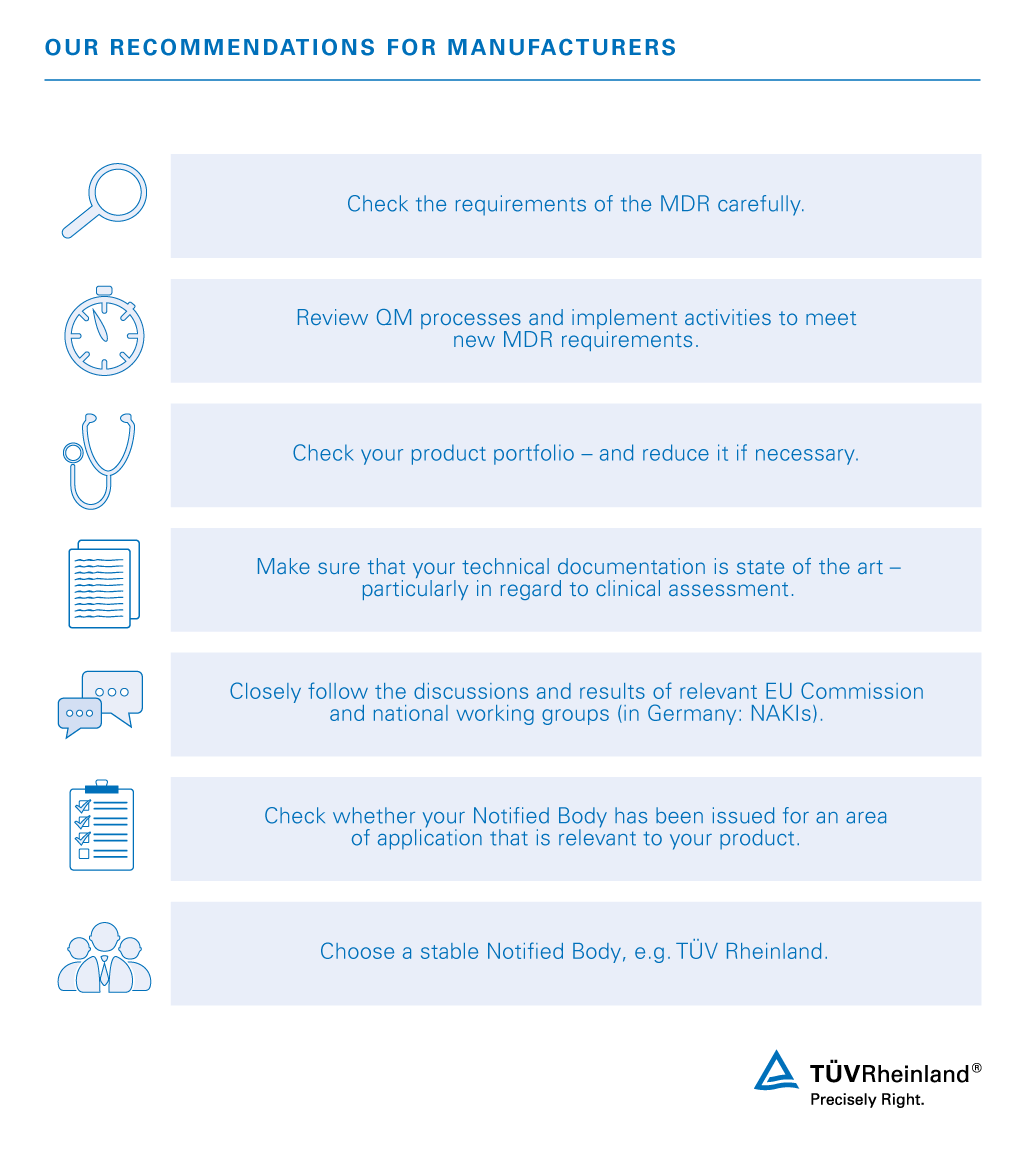 Manufacturers of medical devices are facing new requirements with MDR 2017/745, which took effect May 25, 2017 with an application date of May 26, 2020.
Our solid track record in the field of medical devices is underpinned by our solid reliability and extensive expertise. As a well established Notified Body, we have actively verified compliance under the Medical Device Directive 93/42/EEC (MDD) and the Active Implantable Medical Device Directive 90/385/EEC (AIMDD), both of which are now being replaced by the new regulation. Our capacity and competence in the field is already in place and we look forward to sharing our knowledge with existing clients and new partners alike.
With our experience and solid status as a Notified Body under current legislation governing medical devices, we are perfectly positioned to support you in the transition to the new regulation.
Contact us to learn more about the specifics and timing of MDR 2017/745 and how it affects your business.