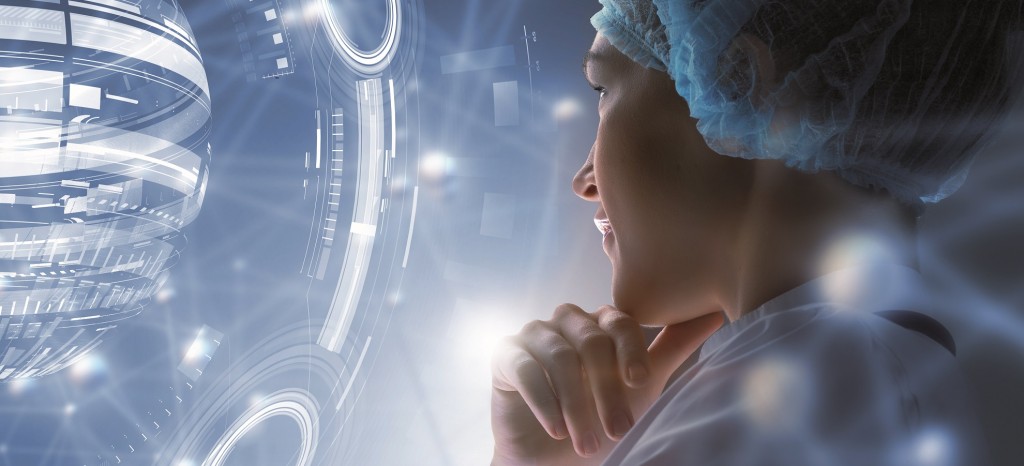 Conform with multiple regulatory requirements with our MDSAP services
MDSAP is a single audit program that consists of one single regulatory audit of medical device quality management systems to meet relevant requirements of multiple regulatory authorities. Established by the International Medical Device Regulators Forum (IMDRF), the MDSAP supports a global auditing and monitoring approach for medical device manufacturing to assess the compliance of products used in the medical field.
As an authorized auditing organization, we offer the full range of necessary MDSAP audit services to assess if manufacturers meet the quality and regulatory criteria required by market regulators as well as the expectations of medical professionals and those under their care.
Our expert auditors perform efficient and effective assessments to provide you with the opportunity to gain the certification you need to satisfy the requirements of the following international regulatory authorities:
Australian Therapeutic Goods Administration (TGA)
The Brazilian National Health Surveillance Agency (ANVISA)
Health Canada (HC)
Japanese Ministry of Health, Labor and Welfare (MHLW) & Pharmaceuticals and Medical Devices Agency (PMDA)
United States Food and Drug Administration (FDA)
Contact us for more information about our MDSAP services!
MDSAP to demonstrate regulatory compliance and international market entry
Our comprehensive MDSAP auditing and certification services can give you a significant reduction in overall audit time needed to demonstrate compliance with multiple regulatory requirements through a single audit program. Many regulatory authorities may accept MDSAP results as an alternative to their own inspections when processing applications for medical device marketing authorization. Our program also combines the requirements of CE approvals with MDSAP thus further making compliance auditing as efficient as possible Reduce your corporate risk and protect your business with our recognized MDSAP audit and certification.
Our approach to MDSAP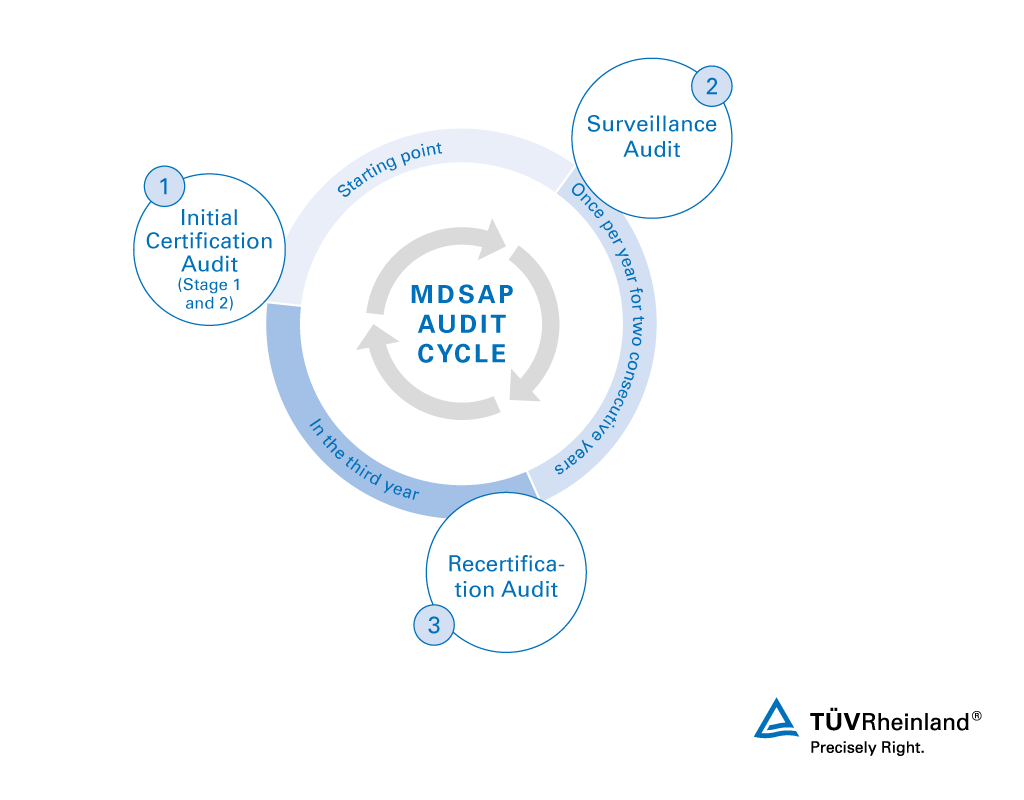 MDSAP has been put into place to develop, manage and oversee an independent audit program in which manufacturers of medical devices can present the results of a single regulatory audit to prove compliance and qualify for market entry in multiple countries and jurisdictions. MDSAP inspection of a manufacturer quality management system (QMS) must be conducted by an authorized auditing organization (AO). Our worldwide auditing resource is qualified under the MDSAP program
Our comprehensive MDSAP auditing services for medical device quality management systems follow a three-step audit cycle:
Initial certification audit - Stage 1
Review of key documentation, readiness and planning
Initial certification audit - Stage 2
Evaluate QMS compliance to ISO 13485 and all MDSAP regulation. Once the initial certification audit has been successfully completed, the MDSAP certificate will be issued, which will be valid for three years.
Surveillance audit
Annual audit to assess ongoing compliance, effectiveness of changes in products or QMS processes
Recertification audit
Every three years to determine manufacturer QMS suitability, effectiveness and compliance to MDSAP requirements
Manufacturers must be audited according to the scope declared in their applications for certification. Our experts determine which regulatory requirements apply to each manufacturer based on the countries in which medical device products are registered, sold or planned to be sold.
Applicable norms and standards:
ISO 13485:2003 or ISO 13485:2016
Australia
Therapeutic Goods Administration Regulations
Brazil
RDC ANVISA n. 16/2013 – Good Manufacturing Practice
RDC ANVISA n. 23/2012
RDC ANVISA n. 67/2009 – Vigilance
Canada*
Medical Device Regulations SOR/98-282, Part 1

* MDSAP auditing and a Canadian device license are mandatory for all manufacturers placing medical devise on the Canadian market, including companies with valid ISO 13485 under CMDCAS certification. All CMDCAS certificates must be transferred to the MDSAP program prior to December 2018.
Japan
MHLW Ministerial Ordinance No. 169 (amended 2004 by MH
Ordinance No. 128)
2014 Articles 4 – 68 H
Japan PMD Act
United States of America
21 CFR Part 820 – Quality System Regulation
21 CFR Part 803, 21 CFR Part 806, 21 CFR Part 807 – Subparts A-D
21 CFR Part 821 – Device Tracking (as applicable)
Your trusted one-stop-shop provider of MDSAP services
We provide comprehensive MDSAP services for manufacturers in the medical device industry. We are a Notified Body and Quality System Certification Body as well as an accredited testing house. Our service portfolio includes QMS auditing for suppliers and sales offices and comprehensive device testing services via our worldwide network of engineers and laboratory facilities. We can help you navigate complex market requirements with support in specific national testing needs and registration procedures. We are your innovative and ready partner for future digitalization applications in areas such as wireless, telemedicine and medical apps as well as cyber security and personal data protection.
Learn how you can benefit from MDSAP auditing!
FAQ on MDSAP
Receive more information about our MDSAP services by reading our FAQ, which answers the following questions:
More information about our MDSAP services
This might also interest you
Last Visited Service Pages