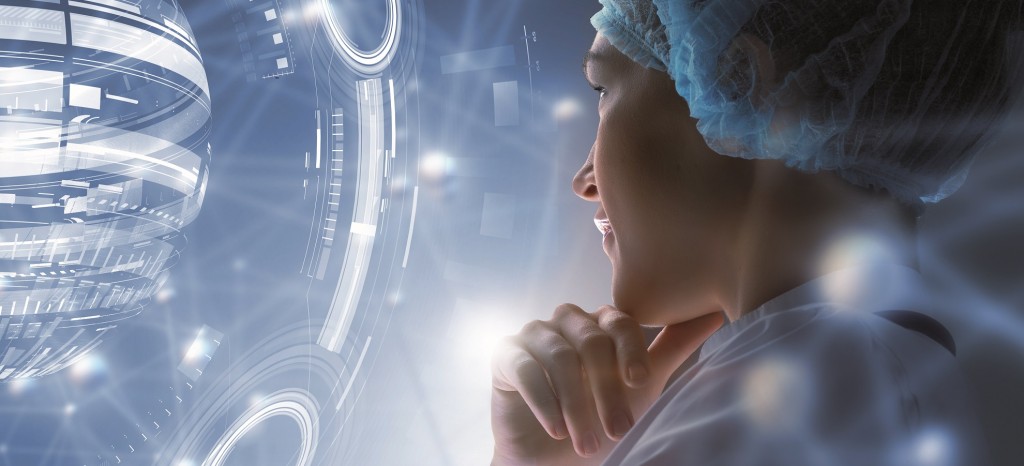 Single audit program covering multiple regulatory requirements
Our comprehensive MDSAP auditing and certification services can give you a significant reduction in overall audit time, and demonstrate compliance with multiple regulatory requirements through a single audit report. Many regulatory authorities accept MDSAP results as an alternative to their own inspections when processing applications for medical device market authorization.
TÜV Rheinland offers combined audit services in which MDSAP requirements can be audited and certified together with other medical audit schemes, including EU Directives and Regulations – CE certification for further cost and lead time reduction. Reduce your corporate risk and business disruption with our renowned MDSAP audit and certification.
Approach MDSAP compliance with confidence
Established by the International Medical Device Regulators Forum (IMDRF), MDSAP is a global auditing and monitoring tool for the continual assessment of compliance of medical device manufacturing and products.
The MDSAP audit fulfills the requirements of the following regulatory authorities:
Therapeutic Goods Administration of Australia (TGA)
Brazil's Agência Nacional de Vigilância Sanitária (ANVISA)
Health Canada (HC)
Japan's Ministry of Health, Labour and Welfare, and the Japanese Pharmaceuticals and Medical Devices Agency (HMLW & PMDA)
U.S. Food and Drug Administration (FDA)
Things to know about the MDSAP compliance process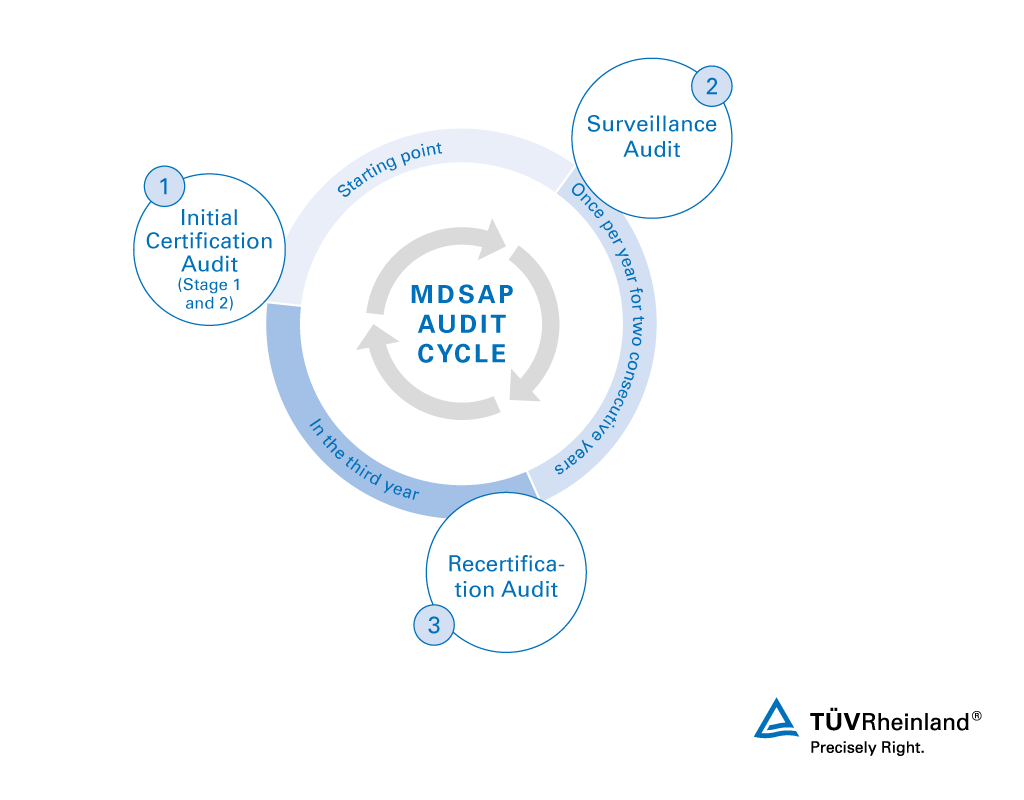 An MDSAP audit of a manufacturer's quality management system (QMS) can only be conducted by an authorized or recognized Auditing Organization (AO). Our worldwide auditing experts are located in key manufacturing and end-user markets across Asia Pacific and India, Greater China, North America and Europe.
The MDSAP certification cycle (mandatory audits):
Initial certification audit - Stage 1
Review of key documentation, readiness and planning.
Initial certification audit - Stage 2
On-site audit for evaluation of QMS in compliance with ISO 13485 and all regulatory requirements of the applicable jurisdictions. Once the initial certification audit is successfully completed, an MDSAP certificate is issued that is valid for three (3) years.*
Surveillance audit
Annual audit to assess ongoing compliance, effectiveness of changes in products or QMS processes.
Recertification audit
Recertification is conducted every three years and timed with certificate expiration to avoid business disruption.
*Notice: As of January 1, 2021, sites affected by travel restrictions are assessed on a risk-based criteria (on factors such as device risk class and past compliance) by all MDSAP AOs to determine eligibility for "alternative audit arrangements", which may include full or partial remote delivery of all audit types. Contact us to check scheduling availability.
Maintain steady access to multiple markets
Manufacturers must be audited according to the scope declared on their application for certification. MDSAP simplifies the certification preparation process for manufacturers already doing business in covered markets. Finally, the audit results are universal and consistent around the world giving manufactures flexibility and reach regardless to their operational size.
Applicable standard and regulatory documents:
International Organization for Standardization
ISO 13485:2016
Australia
Therapeutic Goods (Medical Devices) Regulations 2002
Brazil
Resolution 16/2013 – Good Manufacturing Practice
Resolution 23/2012
Resolution 67/2009 – Vigilance
Canada*
Medical Devices Regulations (SOR/98-282)
*Details on Canadian device license and market access (see item 31).
Japan
MHLW Ministerial Ordinance No. 169
United States of America
21 CFR Part 820 – Quality System Regulation
21 CFR Part 803, 21 CFR Part 806, 21 CFR Part 807 – Subparts A-D
21 CFR Part 821 – Device Tracking (as applicable)
MDSAP + CE Certificate combined audit
TÜV Rheinland is one of the few integrated service providers designated as Notified Body for both MDR and IVDR, accredited as Certification Body and recognized as MDSAP Auditing Organization (AO) – truly a single source provider.
Application(s) for CE certification can be processed in tandem to your MDSAP certificate application, which is useful in maintaining uninterrupted compliance status and European market access for your devices.
Benefits of MDSAP + CE combined audits
Shorter total processing time
Less expensive
Reduced lead time
Global provider with local offices close to customers
Your trusted single-source MDSAP provider
TÜV Rheinland has been a participant of the MDSAP pilot since the inception of the Program in 2014. We actively maintain communication with the participating regulatory authorities and AOs, and openly share feedback we receive from customers for the continuous improvement of the Program.
Our reputation for excellence reflects our near 150 years of experience serving a diverse range of industries and customers. We pride ourselves in delivering high-quality tailored services from a single source to save you time, money and provide the evaluations you need to succeed in the competitive international medical device market.
Complete the MDSAP process and maximize market access opportunities with confidence through a single source provider.
More information about our MDSAP services
This might also interest you
Last Visited Service Pages