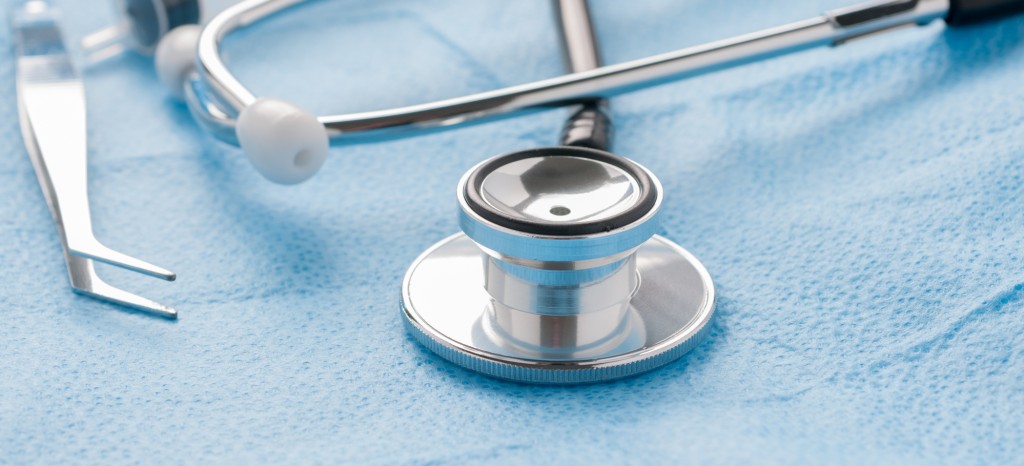 Proven quality with our non-active medical device testing and certification
The GM mark (Geprueftes Medizinprodukt) is a certification confirming that your product meets a globally recognized standard in the areas of quality, safety and manufacturing. Securing the GM mark also demonstrates your intention as a reputable merchant.
Non-active medical devices (Class I) are not required to adhere to the strict quality testing imposed on active medical devices. This means there is a much lower barrier-to-entry into the market. While this may seem advantageous, the challenge of achieving differentiation becomes more difficult.
Securing quality certifications such as the GM mark proves your products go beyond the mandated regulations and your commitment to excellence.
Demonstrate quality with the GM mark and extend your market access!
Get a globally recognized quality mark
Today, a wide variety of medical devices are receiving a lot of attention with particular focus on their quality. The internationally respected GM mark validates the exceptional quality of your non-active medical devices.
Our recognized non-active medical device GM Test Mark quality seal is awarded to products successfully completing: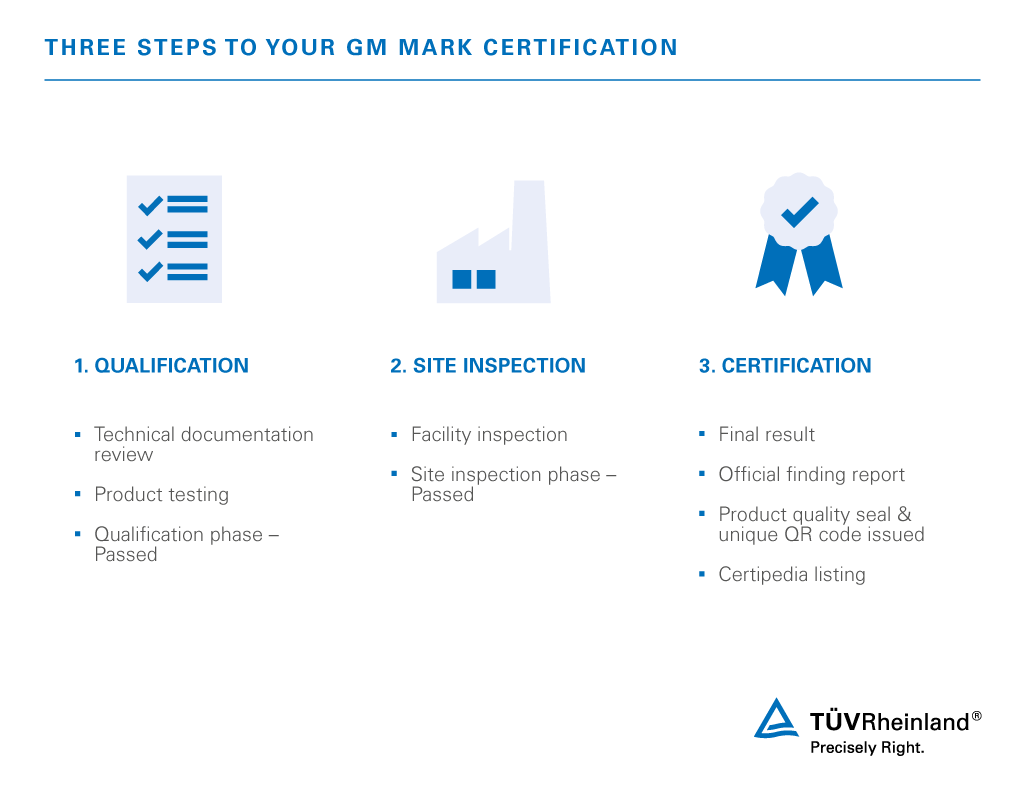 1. Qualification
We review technical documentation and conduct product testing in our accredited laboratories. A passing result must be achieved to move forward in the process.
2. Site inspection
Our experts conduct a thorough on-site factory inspection.
3. Certification
Successful candidates receive our quality seal and a unique QR code identification.
Preparing for your GM mark assessment is similar to most certification processes. It is an opportunity for you to review your processes, workflows, production and documentation with great scrutiny.

Our experts thoroughly review your technical documents and your product will endure a series of tests. Once a passing result is achieved, an on-site factory inspection will be scheduled. A successful evaluation and final result will be conferred an official findings report and a unique identifier... The identifier references a unique quality seal, a dedicated Certipedia listing, and a corresponding QR code that can be scanned by customers around the world.
Securing a GM mark differentiates you from market competitors, showcases your quality manufacturing and creates a foundation of best practices for future business expansion.
World-renowned for testing, auditing and market access services
We are a Notified Body for medical device auditing with an expansive network of accredited testing laboratories around the world. With nearly 150 years of industry leadership, in-house experts, market access knowledge and end-to-end services, we deliver timely, quality results that translate directly into increasing your capabilities in the medical device market. Our comprehensive services across a wide range of industries and scope makes us the preferred choice of the world's most recognized brands.
This might also interest you
Last Visited Service Pages