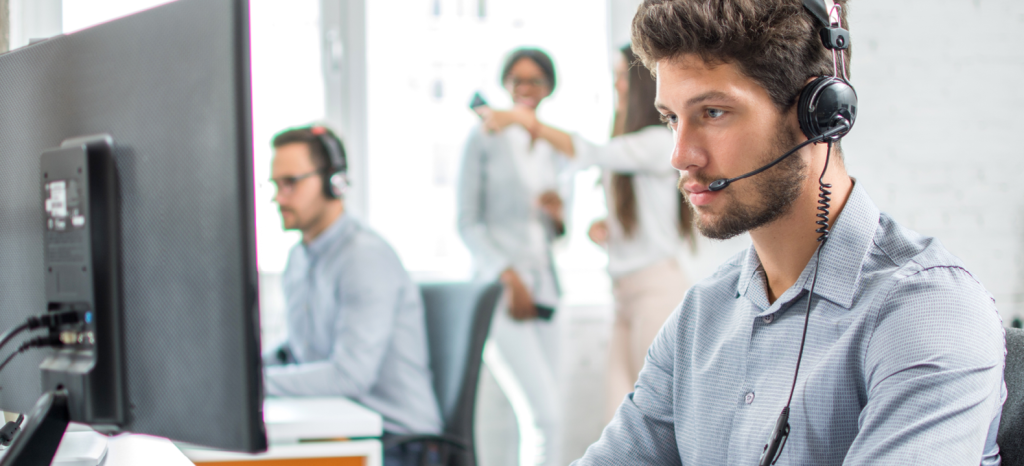 Damage assessment via video technology: Images are worth a thousand words
The livestreaming assessments we provide represent a professional solution for documenting and assessing vehicle damage in the digital age. You, as the operator of a car dealership or other vehicle business, can now create – on site using your own personnel – high-quality documentation that we use to provide you with detailed expert assessments.
Find out more about the many benefits of livestreamed expertise.
Expert damage assessments, estimates, and vehicle evaluations "over the air"
An innovative way to prepare damage assessments. During an assessment, our experts support your on-site personnel via a chat link. Documentation takes place via tablet or smartphone using the VEX software. Video technology enables experts in our backoffice to carry out live inspections of the damage.
Livestreaming assessments brings multiple benefits. Digitalization makes the complete claims process easier, shorter, and faster. You can then meet the ever-increasing expectations of customers and can offer a unique selling point to rival your competitors.
You also have greater freedom in scheduling assessments. Our inspectors no longer need to visit your premises in person so you are free to arrange the dates that suit you to assess damage via livestreaming.
Livestreaming assessments: Fast, remote damage assessment by experts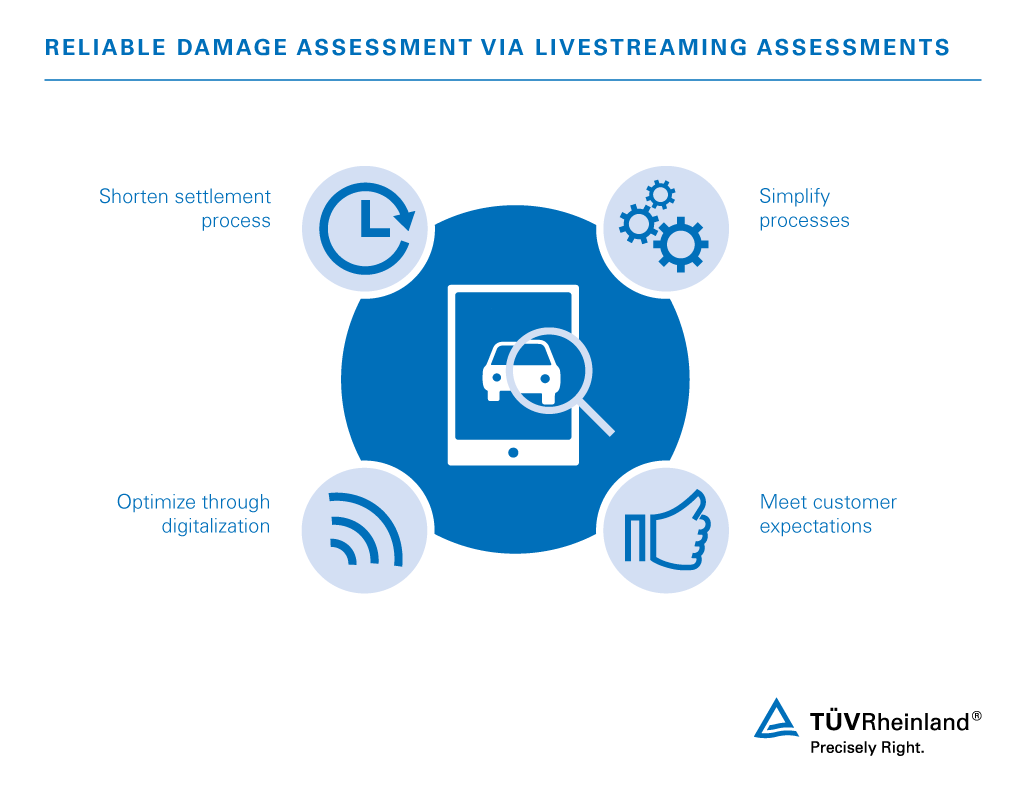 Livestreaming assessments will deliver significant time gains. Within three to five minutes of your personnel informing us of the damage, our experts register the incident and set up a video session to enable damage assessment. Documentation of the damage is quickly generated via a tablet with live assistance from our expert. The completed damage report is sent to your personnel, lawyer, and customer generally within two to three hours from the start of damage assessment. Digitalization has made this possible.
We use the VEX video software on tablets to make the process very user friendly for your personnel and very transparent for your customers. The software enables high-resolution images to be created, recordings of video streams, and geo-images via GPS localization. We will guide your personnel through the process with the help of a chat function along with a pointer feature highlighting relevant sections in the recordings.
Benefits to you of livestreaming assessments
Flexible video assessments
No travel time
Fast processing
Satisfied customers
GDPR compliant
Compliance with assessment standards
Software as a Service
Multiple video sessions per case possible
Digitalization is not to be feared: Livestreaming assessment is this easy
Only minimal effort is required to enable you to enjoy the benefits of livestreaming assessments. First, we train your personnel on aspects such as customer contact, technology, damage assessment, app installation etc. You then provide the required technology such as tablets/smartphones, paint thickness measuring instrument, damage marking tools etc. and select a suitable place in your car dealership for damage assessments to take place. Good lighting conditions and internet connections (W-LAN or 4G/LTE) are important.
In the run-up to each damage assessment, we discuss with your service manager whether the damage is suited to digital damage assessment or requires a personal visit by an expert.
This might also interest you
Last Visited Service Pages