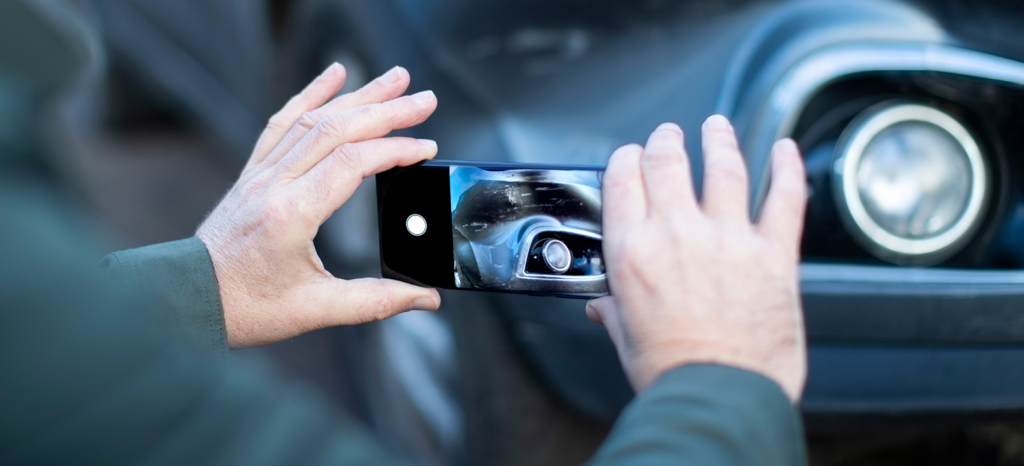 Smart registration of claims, faster settlement: Added value for all policyholders
Digital damage assessment by smartphone enables you to assist customers in fast-tracking their claims. In an incident where bodywork damage has occurred, claimants can self-register the damage via our claim link. This provides a high-level of transparency plus opportunities to speed up the settlement process.
As an insurer, you can offer attractive added value to policyholders via our claim link. As a fleet manager, you get a lean tool that gives your vehicle users a sense of security and protection.
Find out more about digital damage assessment and tele-estimates
Digital damage assessment in a few simple steps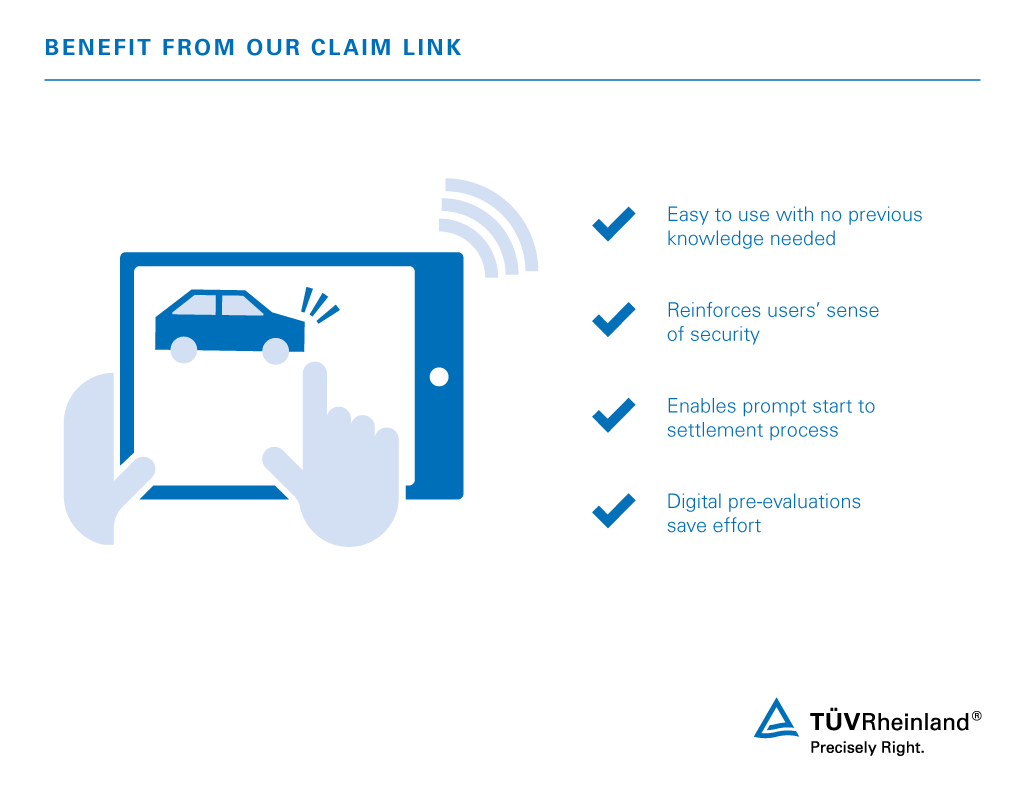 Our specialized Carviso software makes digital damage assessment by smartphone simple and straightforward. When claimants register a claim, our central estimates center sends an internet link to their smartphone giving them access to damage assessment software. All damage is then documented in just a few, clearly presented steps. If a claimant requires assistance, an expert will personally guide them through the damage assessment by phone. The claimant then transmits the data and images to us, and an experienced expert creates an estimate of the damage.
The benefit of this form of digital damage assessment is the prompt registering of minor accident damage. Even inexperienced drivers will find it simple to register damage. The settlement process can then begin before the damaged vehicle has even reached a workshop.
Claim link: Efficiency for insurers, fleets and smart lease returns
Our claim link has proven to be particularly efficient in calculating estimates on behalf of insurers. Vehicle fleets can also use the system to register minor damage.
The claim link can also be used to make leasing pre-evaluations as part of a smart leasing return process. Quick documentation by smartphone allows repairable damage to be estimated prior to a lease return. Digital damage assessment in such cases is carried out by the lessee or driver themselves.
Claim link using Carviso software is also ideal for private individuals who want a tele-estimate of minor damage or a tele-vehicle-condition assessment.
This might also interest you
Last Visited Service Pages