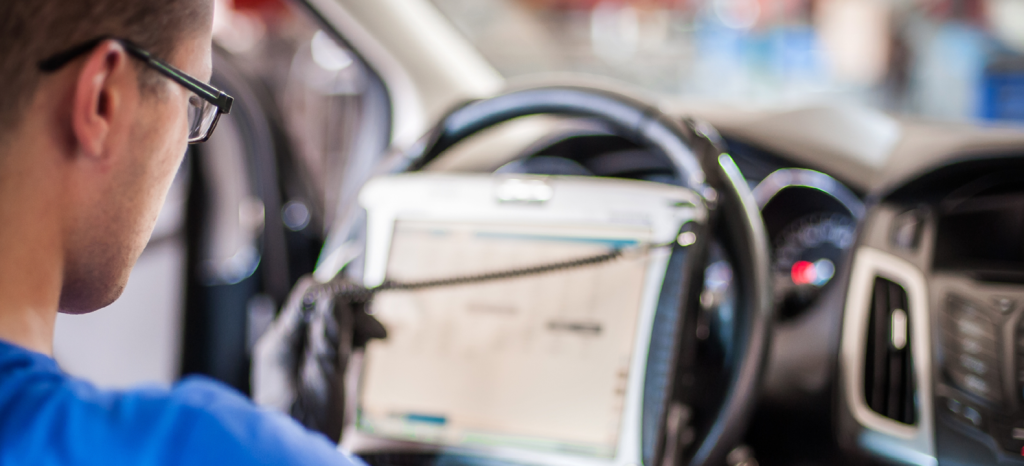 Digital processing from incident to claims processing
Our automated incident management uses the opportunities provided by digitalization to give you a highly efficient claims processing system. Fleet operators or vehicle pool managers won't need to personally intervene after an incident. Full transparency is however provided at all times.
Our automated incident management uses hardware installed in fleet vehicles.
Find out how we have automated all other steps following a damage incident, and with 100% data security.
Automated damage reporting in real time – How it works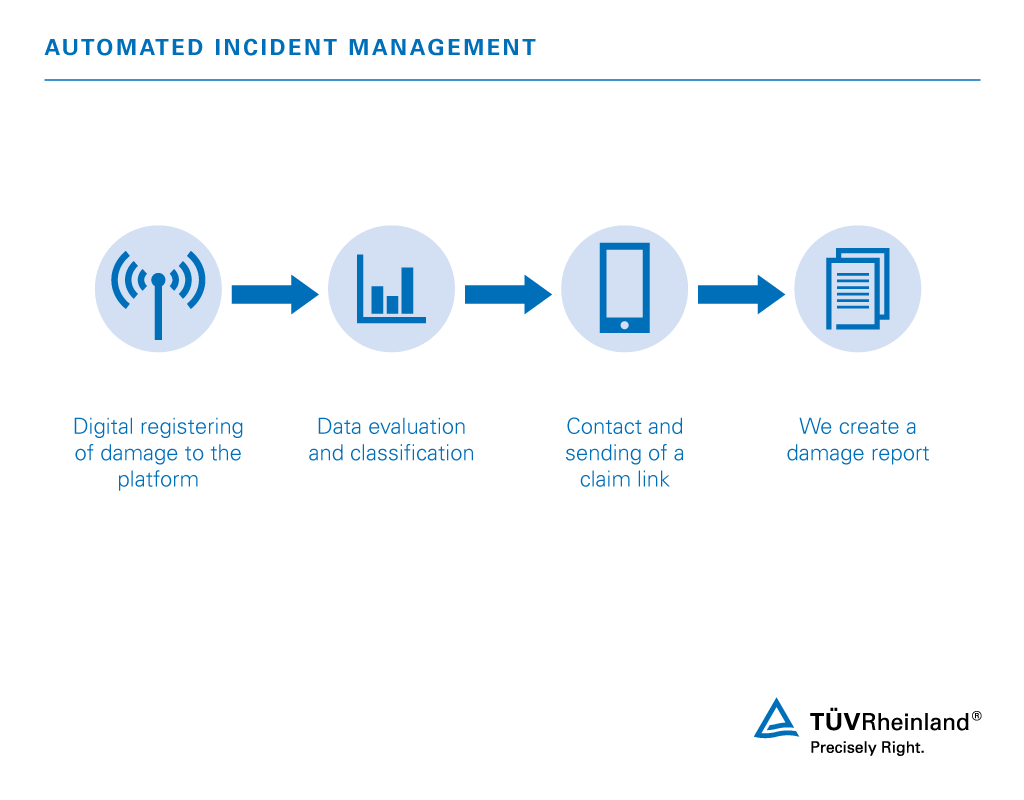 If one of your fleet vehicles is involved in an accident, sensors in the vehicle will perceive this as an unexpected delay or change of direction. When specified values are exceeded, notification of damage is sent to the system in real time. As part of the automated incident management system, the raw data is also transferred in real time, with your consent, to our claims management tool. At the same time, you as a fleet manager receive a push notification about the incident.
Our systems convert the raw data and evaluate it to classify the incident. Automated incident management can also include manual analysis by one of our experienced experts to supplement evaluations. We contact the driver and clarify on your behalf the next steps that are now required.
Digital damage assessment, reporting, and claims processing. From a single source
Our system sends a link to the driver's smartphone. The driver uses the link to document the damage which is then automatically sent back to us. We use this to create a damage report which is instantly sent to the fleet manager. On this basis, you can decide on the steps to be taken next, such as repair or notional billing.
Our system automatically feeds all documents into the claims processing system and assigns them according to the type of claim (third-party comprehensive insurance, etc.) and the cost of damage. Our automated incident management system involves all participants in the process in real time without any interruptions.
Full transparency, quality control, and data security
All information is available in a structured format in our central claims file. Services such as cost estimates, expert assessments, invoices, etc. can be checked for correctness and validity on request. When required, we can provide data for third-party systems, e.g. cost of damage for the fleet management system's vehicle file.
An important feature of our automated incident management system is that all processes are fully compliant with data protection requirements, e.g. no recording of GPS data. Our Trusted Data Service means we also act as a data trustee for external data storage so you can be assured that your data are in safe hands.
Compatibility with any of your systems
Our hardware-independent TRCM platform enables various types and also combined forms of vehicle connection. You have the option of using hardware already installed in the fleet vehicles, such as a telematics box, dashcam, dongle, etc., with speed sensors, GPS unit and SIM card for transmitting dynamic data
Use of manufacturer-installed systems after clarifying data access rights
Retrofitting fleet vehicles with appropriate hardware such as speed sensors, GPS unit and SIM card
This might also interest you
Last Visited Service Pages