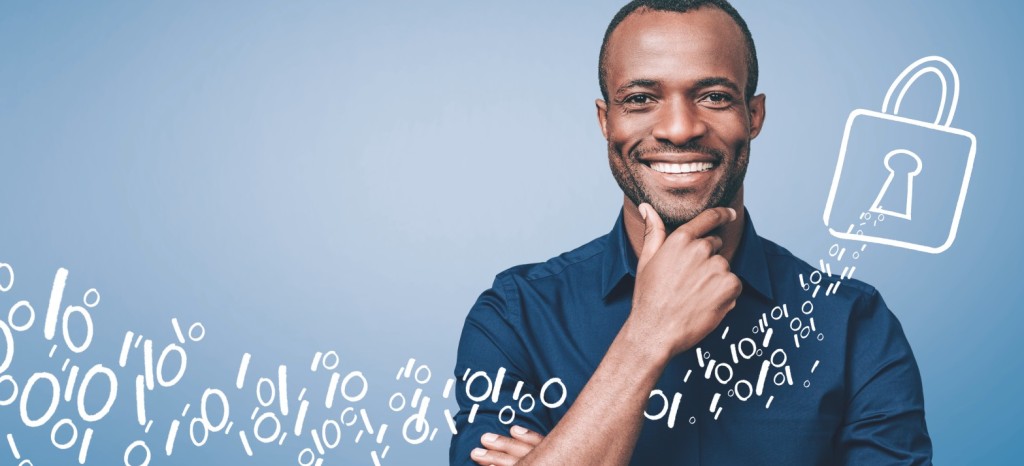 Optimal data protection thanks to ISO 27018 certification
Using a cloud service has become essential for many companies. Therefore, it is even more important to be able to ensure that your data is appropriately protected.
In this context, the ISO/IEC 27018 standard is an important supplement to the internationally recognized ISO 27001, ISO 27002 and ISO 27017. It provides important implementation controls and guidelines for regulating the processing of personal data in the cloud. ISO 27018 provides criteria to help you avoid information security risks and strengthen trust among your customers.
Document the security of your data with our voluntary ISO 27018 certification!
Protect your data in the cloud with ISO 27018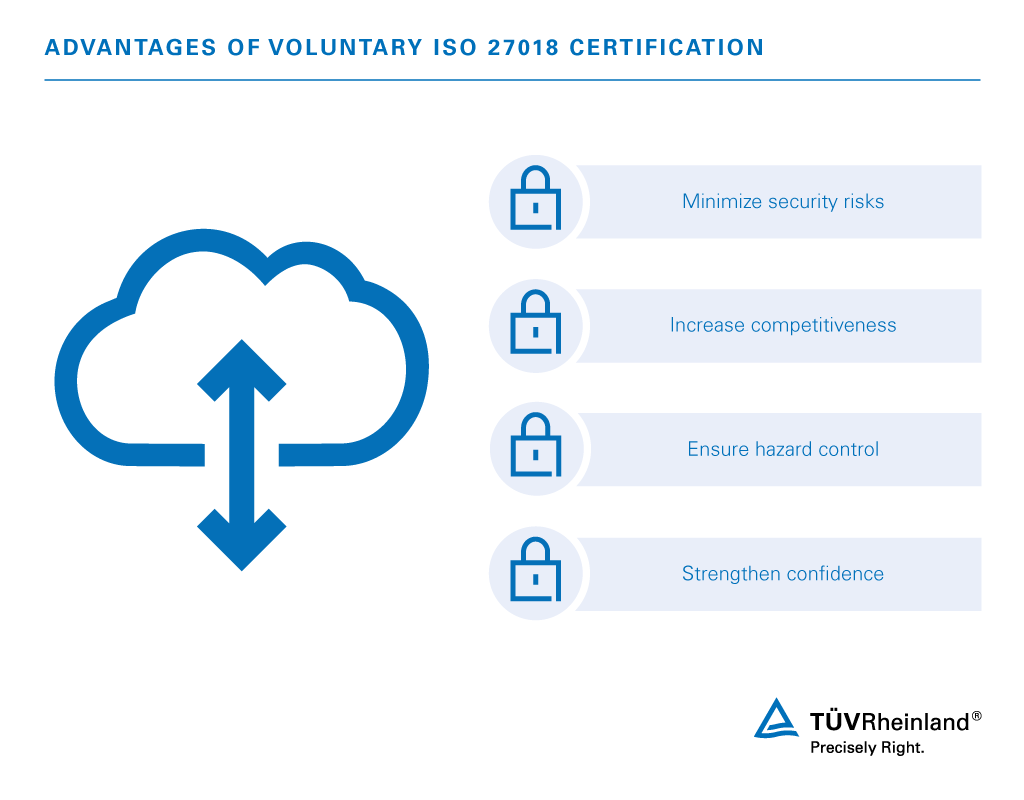 When selecting a cloud service provider, recognized security procedures are paramount. Voluntary ISO 27018 certification can strengthen customer trust in the security of your cloud. ISO 27018 sets important data protection requirements for cloud computing and regulates the processing of personal data. Monitoring mechanisms and prudent guidelines for implementing protective measures defined in the ISO/IEC 27018 standard have been developed to optimally minimize security risks to your cloud and its services.
ISO 27018 certification demonstrates your commitment to the highest level of information security for your cloud to increase the competitiveness of your company.
Extend your ISO 27001 certification
The ISO 27018 standard is applicable to all companies and entities that offer processing of personal data via the cloud. In order to ensure the necessary protection of this data, additional implementation guidelines for security controls have been defined based on the ISO 27001, ISO 27002 and ISO 27017 standards. Guidelines for the implementation of security measures can help you ensure your management system meets cloud data protection and cloud information security monitoring requirements.
An existing ISO 27001 and ISO 27017 certification is a prerequisite for certification according to ISO 27018. Our experts use specific criteria to check your cloud for weaknesses and potential risks. After successful testing, you will receive our recognized ISO 27018 certificate. The ISO 27017 and ISO 27018 certifications can be simultaneously issued in the same audit.
Get your ISO 27018 certificate now – with us by your side
We are your competent partner for certification according to ISO 27018. Thanks to the vast experience of our auditors in the cloud sector, we are able to support you in ensuring your business the highest levels of protection. We are your one-stop-shop for recognized certification of your cloud service.
Contact us today for ISO 27018 certification!
Our Sustainability Initiatives
Nothing less than the future is at stake. Companies, institutions, public authorities and each and every one of us can play a positive role in shaping the path to tomorrow. We provide you with comprehensive support to ensure that you operate safely, sustainably and efficiently for many years to come.
This might also interest you
Last Visited Service Pages