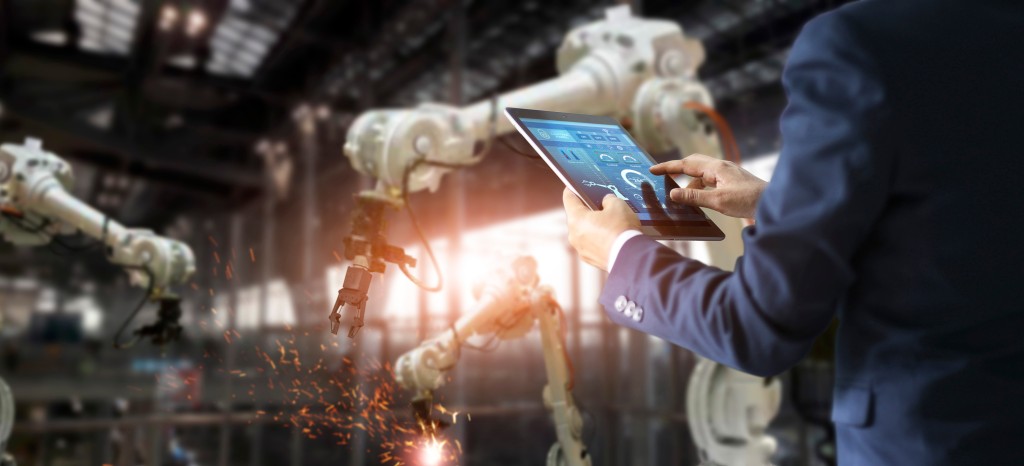 Complex projects made easy with our IoT consulting services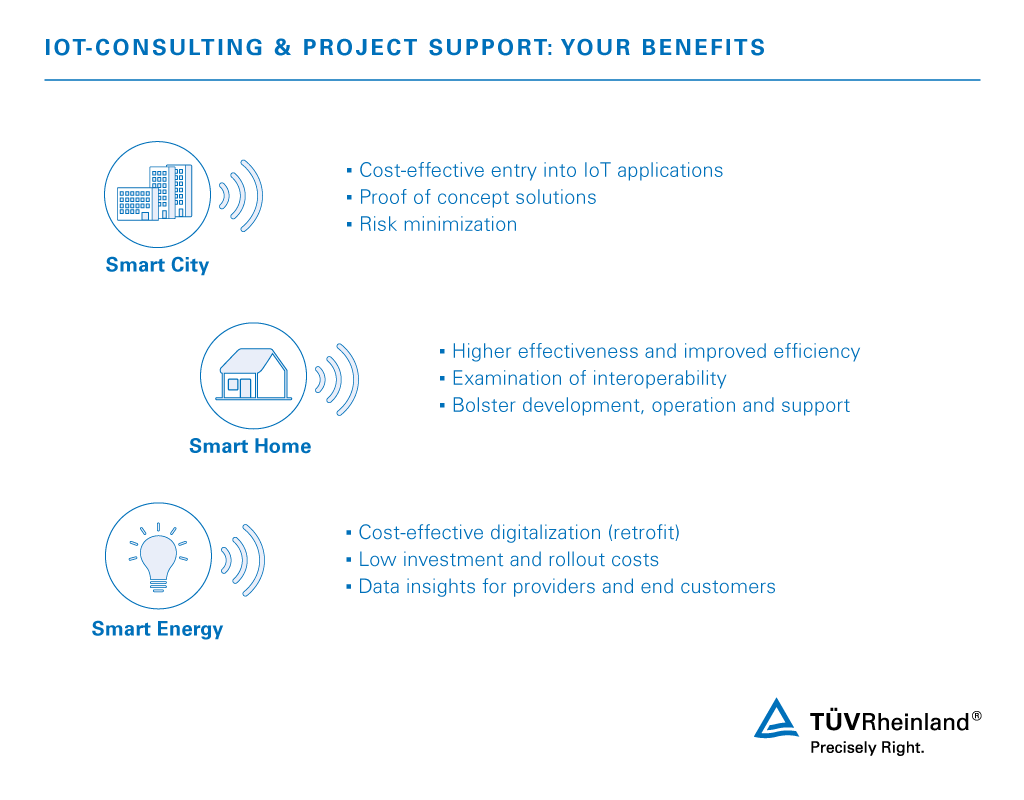 Due to the increasing demand for smart home devices, smart energy solutions and smart city concepts, the Internet of Things (IoT) has adapted to support new areas of infrastructure. We are your reliable partner, providing local authorities, service developers and energy suppliers with the expertise they need to keep up with the rapid development and evolving complexity of IoT.
Our experts provide optimal end-to-end support for your IoT projects. We conduct relevant prototype validation testing in our accredited laboratories. Our service portfolio also includes comprehensive IoT consulting and project management as well as automated quality assurance for smart services.
We are an independent service provider offering comprehensive support from experts with extensive practical experience. We help you demonstrate the safety and reliability of your products and services. Our state-of-the-art services ensure confidence in your digital transformation.
Are you interested in our manufacturer-independent consulting services?
Reduce cost and minimize risk with expert end-to-end guidance
Our services are designed to provide optimum support throughout your IoT and digitalization projects. Together, we determine the best possible solution approaches helping you master the increasing complexity of your projects. We focus on tried and tested approaches instead of pure theory. Project cases, specialized laboratory environments, and implementation experience qualify our experts to help you reduce cost and minimize risk. We are ready to reliably serve you at anytime, anywhere in the world.
Smart city, smart home or smart energy project: Our step by step consulting
Focused on your individual needs, our consulting services are designed to provide holistic support throughout every phase of your IoT project. Regardless of type and scope, we respect every project. Our experts follow an established procedure in the following steps:
Customer appointment
Telephone, on-site or IoT laboratory interview
Requirements determination
Workshops and consulting to determine your requirements
Proof of Concept (PoC) – optional
Expert feasibility check of your project
Implementation
Operational execution
Subsequent services
Post implementation support
Independent, transparent and effective IoT consulting
Our many years of experience and extensive know-how enable us to offer comprehensive support for IoT projects. As an independent service provider, we are at your side to guide you from determining you needs to the successful implementation of your strategies. As a trustworthy partner, we help you realize your ideas and ensure the quality of your services and products.
Learn more about our customized IoT consulting services today!
This might also interest you
Last Visited Service Pages