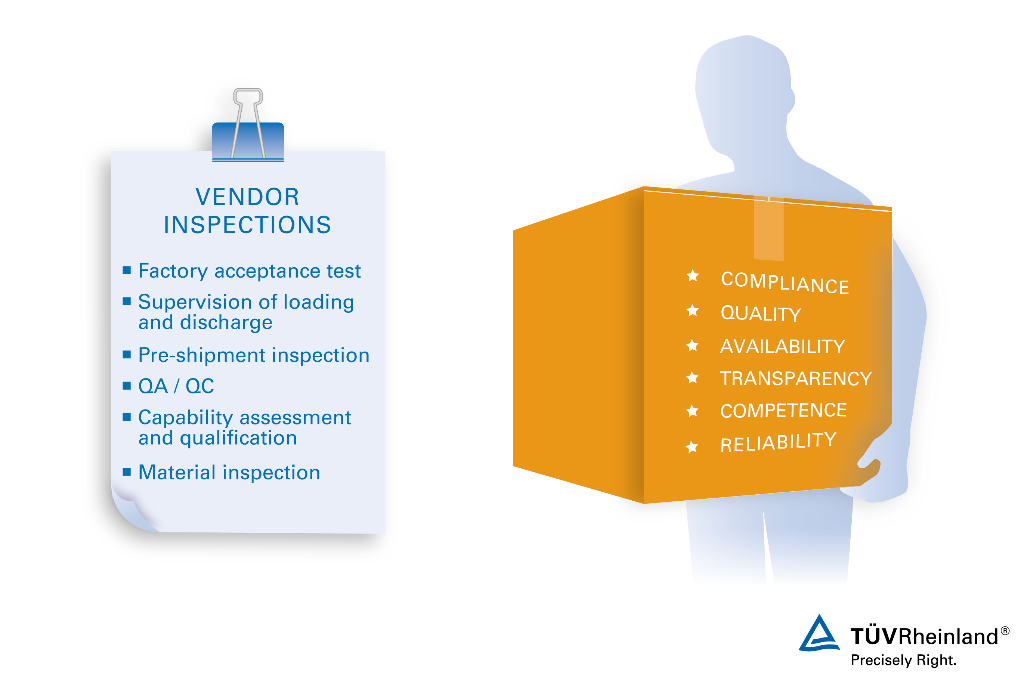 Modern manufacturing can be logistically complex. Vendors and subcontractors are often in different countries and even on different continents, making it difficult for clients to oversee manufacturing processes.
We inspect the items you ordered at their place of manufacture before delivery. Conducting such inspections is the most convenient and cost-effective way to ensure product quality and compliance with specifications. Our experts verify that the products, equipment, and installation elements you ordered comply with your expressed needs and expectations, but also with industry regulations, general specifications and other requirements.
As an independent third-party, we support you with extensive inspection services during manufacturing and along the entire supply chain. This service ensures early detection of quality issues and allows mitigation prior to shipment.
Request a quote now and find out how our vendor inspection services can benefit your project.