Webinar Recording: Aging Assets. Necessity for Inspections, Maintenance and Integrity Assurance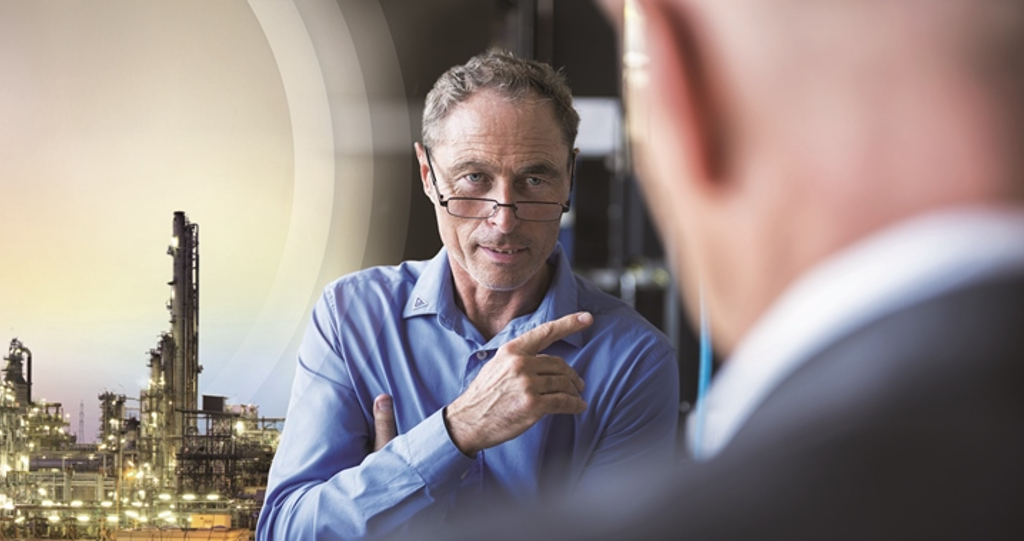 Over time, the risk of accidents and unplanned stoppages increases with aging plants. In our webinar our experts talked about how to manage these challenges and presented various approaches to solving them using several reference cases.
Mastering complexity. Right on time. Industrial Supply Chain.
The world is becoming increasingly complex, digital and fast-paced. This is particularly evident in large industrial projects, as increasing globalization makes industrial supply chains multi-tier and international, a development that has implications in each project phase: procurement, manufacturing and construction. A supply chain inspection (SCI) can have a huge impact on a company's ability to successfully ensure optimal supply chain management.
It is often difficult to choose the right supplier. Orders are often passed on to sub-contractors which are usually unknown to the client. These types of supply chains typically result in poor quality, slow reporting and delay. This can be frustrating for project managers who are already facing internal challenges when it comes to supply chain management. Digitalization and automation trends require companies to introduce new technologies in order to withstand global competition. This takes a significant investment, especially considering there is a shortage of qualified professionals, resulting in the need for additional training and education for employees.
Identify challenges early.
The complexity of industrial supply chains requires highly professional management. If the interaction of all involved parties does not work smoothly or if timing is miscalculated, unwanted delays and costs will occur. A comprehensive supply chain inspection approach is necessary in order to avoid these risks. The correct measures must be taken at every stage of the supply chain to identify problems early, to reduce operational risk, and to prevent problems from piling up.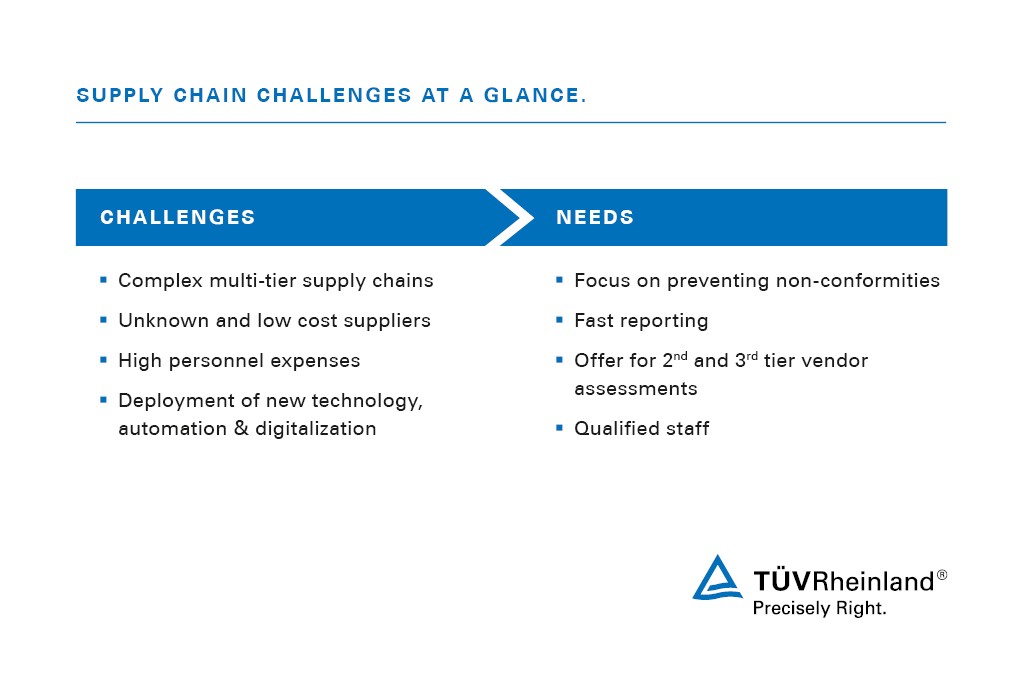 These are the recommendations from our experts.
We asked our international supply-chain-inspection-experts how you could master the complexity within your industrial supply chain.
Read the answers from around the world in the expert statements.