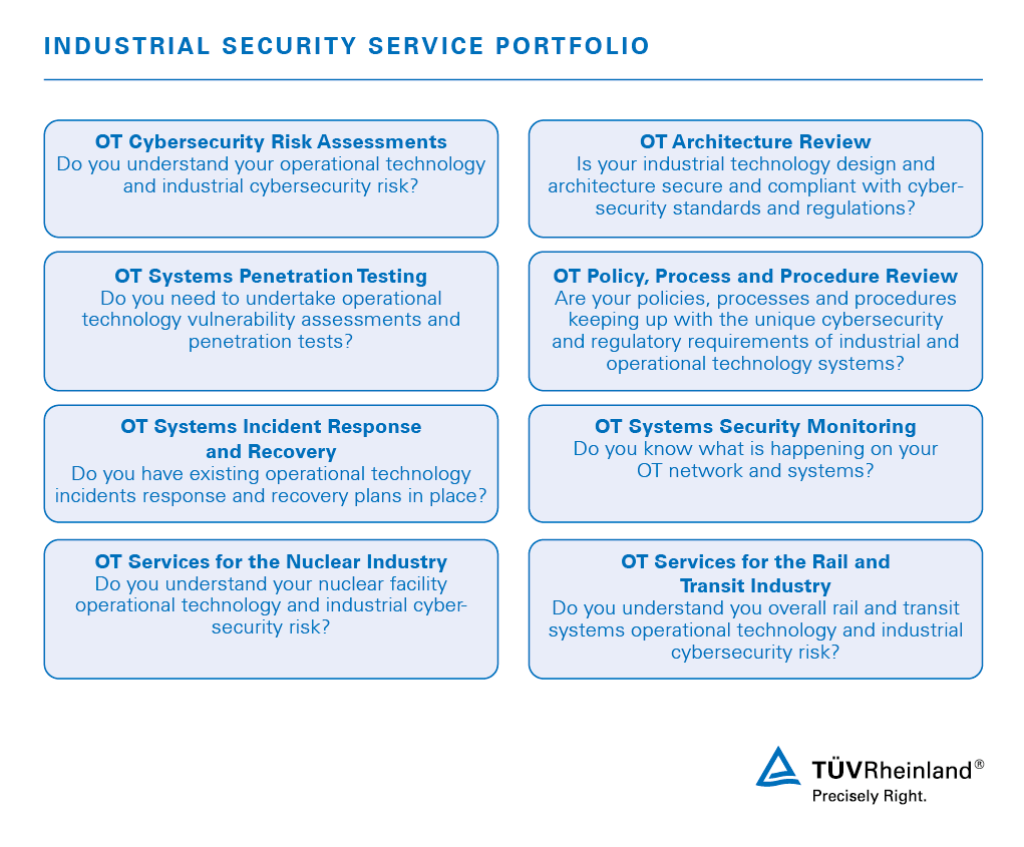 Our comprehensive portfolio of customised services is delivered by OT and industrial security experts working onsite or offsite, according to the demands of your operational environment.
A key service is the provision of risk assessments, based on either IEC 62443 or the NIST Cybersecurity Framework, that enables an organisation to better understand its industrial cybersecurity maturity and standing.

Industrial security and OT cybersecurity service portfolio:
Cybersecurity Risk Assessments
OT Architecture Review
OT Systems Penetration Testing
OT Policy, Process and Procedure Review
OT Systems Incident Response and Recovery
OT Systems Security Monitoring
OT Services for the Nuclear Industry
OT Services for the Rail and Transit Industry

Our industrial security consulting services are ideal for clients who:
Work in hazardous industries
Need to protect intellectual property, products or services
Operate as part of a critical national infrastructure
Serve demanding customers sensitive to cybersecurity risks
Face regulatory demand to address safety/cybersecurity issues
Have recently had a cybersecurity-related incident/event
We provide expert consultancy to help you protect your intellectual property - LB and avoid disruption to complex supply chain networks due to cybersecurity issues.