Reliable protection with our OT security services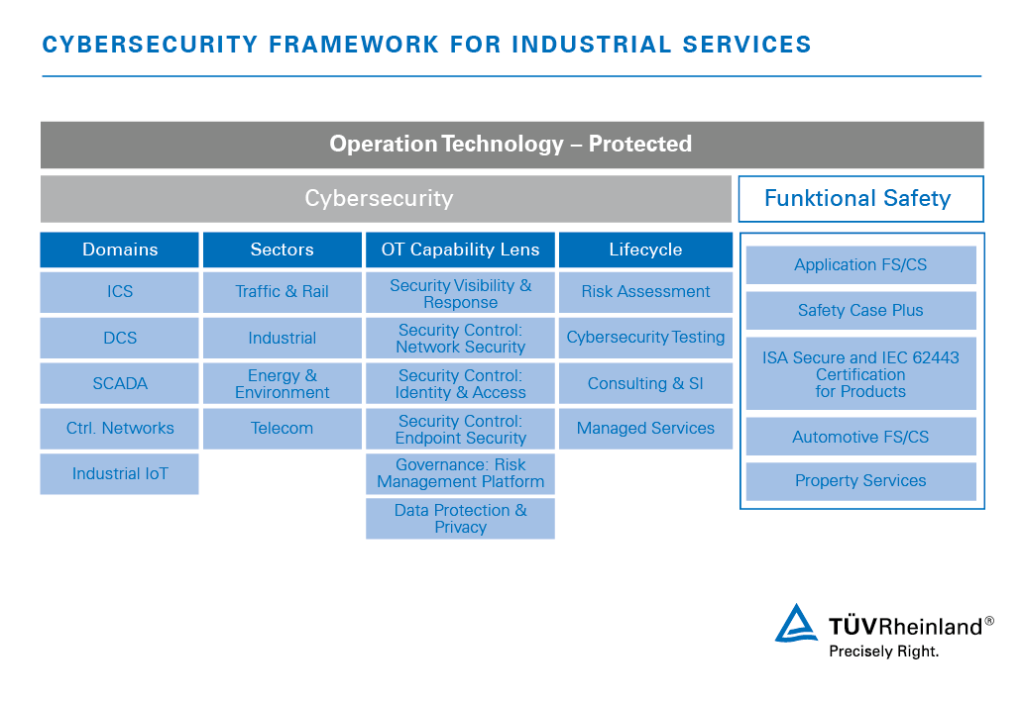 In the "always on" and "always connected" environment of Industry 4.0, no process or production hardware can be considered completely safe from cybersecurity threats. Industrial security systems provide extra protection against these threats and help to prevent disastrous consequences to your business.
As an experienced partner, we offer comprehensive services for both cybersecurity and functional safety, including independent consulting and risk assessment services. We can determine the cybersecurity maturity of your systems and identify both safety and industrial cybersecurity risks.
Our consultants are part of our global network of experts providing advisory and systems integration services to remediate security issues and improve OT environments.
Confident and compliant with recognized OT Security advice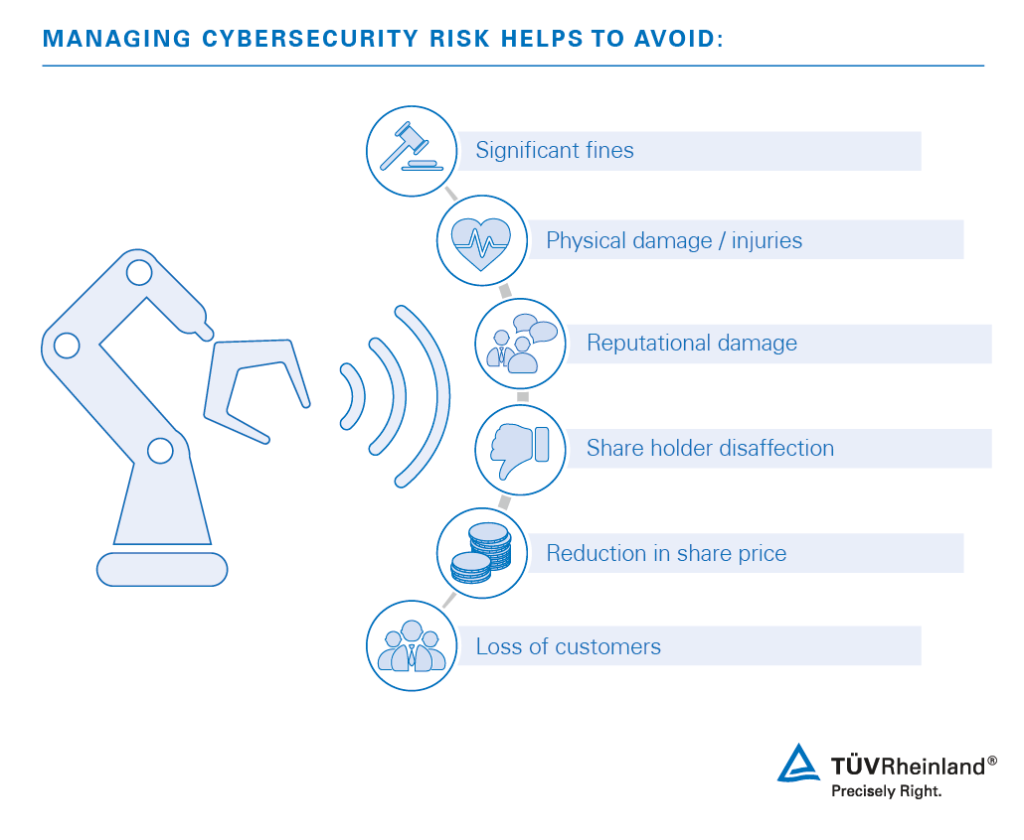 Our industrial security services enable you to meet your corporate commitment to cybersecurity and safety. We help operational directors, plant managers and safety officers maintain licenses to operate hazardous plants, meet local or international regulations, assure customer security and invest in new internet-connected technology, processes or equipment. Our consultants provide the expertise you need to secure your operations, boost customer confidence and successfully grow in a risk-aware culture.
Our industrial and operational technology cybersecurity consulting services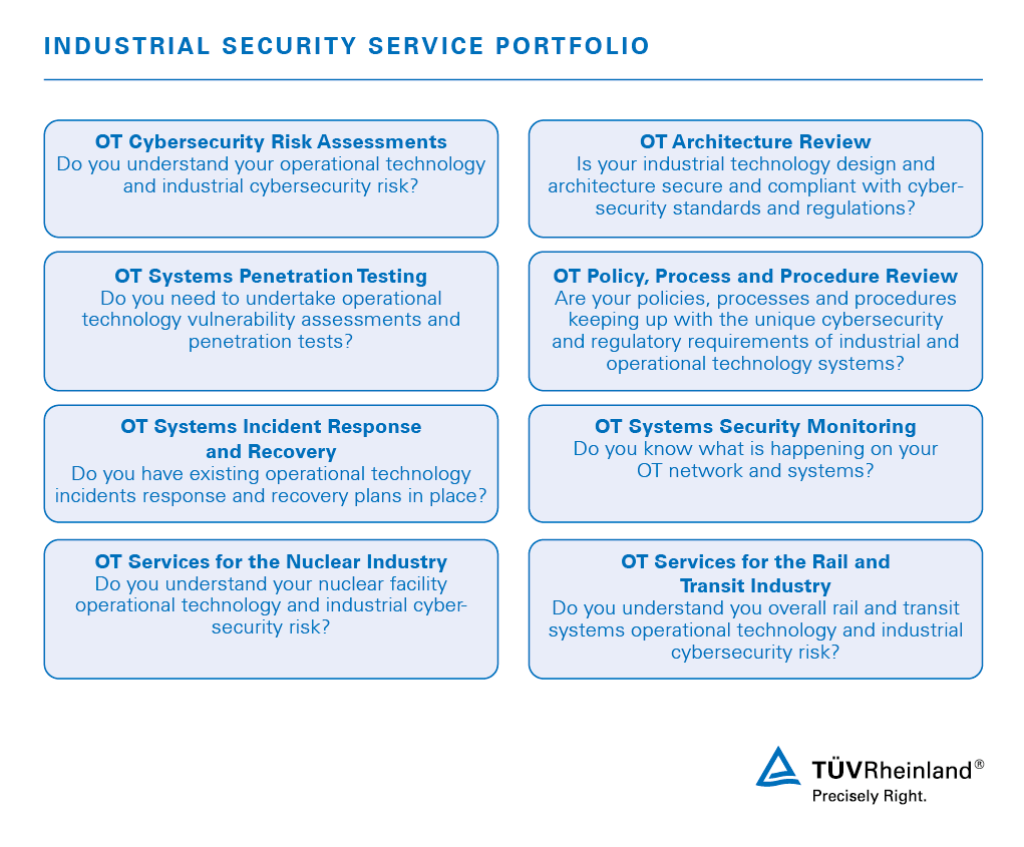 Our comprehensive portfolio of customised services is delivered by OT and industrial security experts working onsite or offsite, according to the demands of your operational environment.
A key service is the provision of risk assessments, based on either IEC 62443 or the NIST Cybersecurity Framework, that enables an organisation to better understand its industrial cybersecurity maturity and standing.

Industrial security and OT cybersecurity service portfolio:
Cybersecurity Risk Assessments
OT Architecture Review
OT Systems Penetration Testing
OT Policy, Process and Procedure Review
OT Systems Incident Response and Recovery
OT Systems Security Monitoring
OT Services for the Nuclear Industry
OT Services for the Rail and Transit Industry

Our industrial security consulting services are ideal for clients who:
Work in hazardous industries
Need to protect intellectual property, products or services
Operate as part of a critical national infrastructure
Serve demanding customers sensitive to cybersecurity risks
Face regulatory demand to address safety/cybersecurity issues
Have recently had a cybersecurity-related incident/event
We provide expert consultancy to help you protect your intellectual property and avoid disruption to complex supply chain networks due to cybersecurity issues.
Your global expert for OT security
A global leader in industrial security consulting, we provide you access to preeminent experts in the fields of industrial and OT cybersecurity and functional safety. Our technical excellence is supported by comprehensive industry know-how. We provide strategic guidance, proven processes and best-in-class technology to effectively manage risk, protect critical assets and help you thrive in the digital era.
Speak with a consultant today to ensure reliable and effective industrial and OT cybersecurity programs are in place to protect your assets, employees, customers and profits!
Downloads
| | | | |
| --- | --- | --- | --- |
| pdf | Brochure: Industrial Security Risk Assessment | 557 KB | Download |
| pdf | Announcement: launch global Industrial Cybersecurity Center of Excellence in Kuala Lumpur, Malaysia | 26 KB | Download |
| pdf | Flyer: Cybersecurity Risk Management in OT | 2 MB | Download |
| pdf | Flyer: OT Monitoring | 1 MB | Download |
| pdf | Flyer: OT Nuclear Risk Assessments | 2 MB | Download |
| pdf | Flyer: OT Policy Procedure Gap Analysis | 1 MB | Download |
| pdf | Flyer: OT Rail Risk Assessments | 294 KB | Download |
| PDF | Flyer: OT Risk Assessments | 308 KB | Download |
| pdf | Flyer: OT Security Overview | 790 KB | Download |
This might also interest you
Last Visited Service Pages