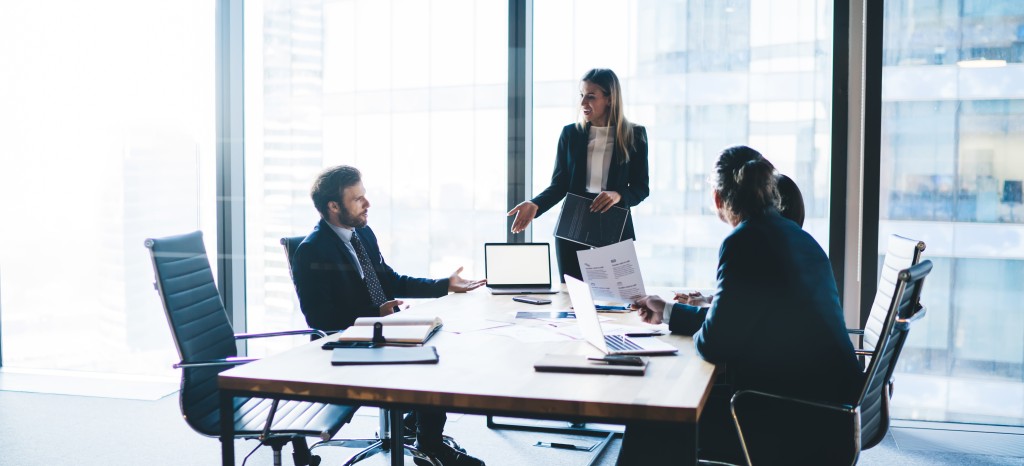 Safeguarding data on a high level by expert data protection consulting services
In times of increasing digitalization and globalization, protecting personal data is becoming increasingly important. The introduction of legal requirements, such as the EU General Data Protection Regulation (GDPR), also requires companies to focus more on the subject of data protection. We provide you comprehensive and individual consulting services so that you can continue to concentrate on your core business.
Our experts support you with data protection-specific consulting in the design of your business models and IT structure, your company governance, or in the development and go-2-market of your software and apps.
Are you part of a group of companies faced with the task of implementing a company-wide data protection program? Our support helps you compensate a lack of resources or expertise in the best possible way, thus ensuring rapid and efficient implementation.
Benefit from our many years of experience and specialist knowledge on the subjects of data protection and GDPR compliance. We are your recognized partner for the realization of your digitization projects in compliance with data protection regulations. We share the expertise throughout our group-wide international business streams with you to help you minimize risk, maximize performance and ensure the security your customers and partners expect.
Are you interested in establishing reliable and efficient data protection throughout your company? Learn more from our experts!
Optimal data protection management tailored to your company
Our competent consulting services support you in implementing and/or sustainably improving GDPR-compliant data protection in your company. Our experienced consultants show you how you can effectively defend yourself against external attacks and reduce the risk of data misuse. We provide comprehensive data protection consulting developed to make sure you optimally meet GDPR requirements and avoid unnecessary costs associated with regulatory violations. We help you remain competitive and profitable in complex markets.
Our individual services for your data protection solutions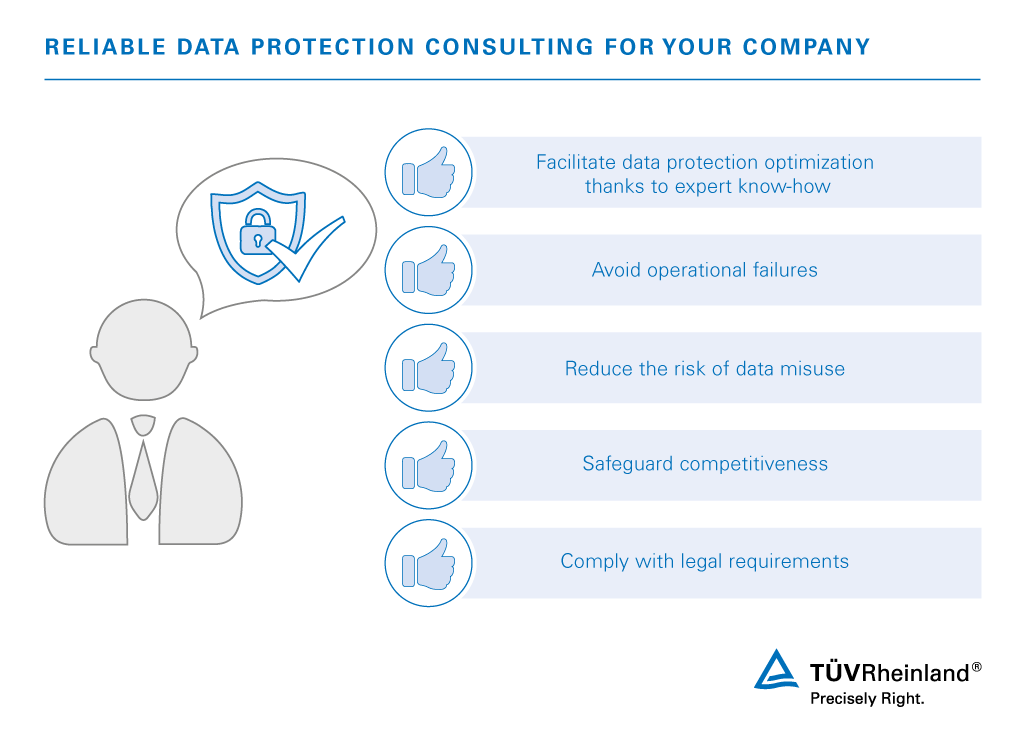 Companies often lack the appropriate know-how to implement and/or optimize data protection in accordance with the requirements of the General Data Protection Regulation (GDPR) and the Federal Data Protection Act (FDPA). Through numerous projects and the involvement of experts from our various corporate divisions, our interdisciplinary team offers you the best possible advice for your company-specific needs with regard to your data protection.
Among the many services in our comprehensive portfolio, we provide:
Data protection consulting according to GDPR and national local additional legislation (e.g. FDPA, Austrian Data Protection Act)
Migration of IT into the cloud
Data protection-compliant corporate transformations (carve-out, merger)
BREXIT associated IT relocation
Transformation of order data processing agreements (§ 11 FDPA) into order processing agreements (Art. 28 GDPR)
Consulting in the context of tender projects and selection of contract processors
Conception and implementation of Binding Corporate Rules (BCR) in multinational corporations
Advice to co-determination bodies and committees on independent responsibility for the implementation of data protection requirements
Data protection audits at your commissioned processors
For customers outside the European Union, we are happy to provide you "EU Representative (Art. 27 GDPR)" service. We also offer consulting services on local national data protection requirements for countries including Japan, Singapore, the Philippines, Brazil, the USA, Kazakhstan and China.
Competent data protection consulting
We provide sound advice and work with you to develop tailor-made solutions designed explicitly for your company. Through our success in numerous projects with international companies of all sizes, we are able to access a global network of experts and a wealth of experience. Put your trust in us and benefit from our strong and respected brand!
Speak with an expert consultant about your optimal data protection today!
Our Sustainability Initiatives
Nothing less than the future is at stake. Companies, institutions, public authorities and each and every one of us can play a positive role in shaping the path to tomorrow. We provide you with comprehensive support to ensure that you operate safely, sustainably and efficiently for many years to come.
This might also interest you
Last Visited Service Pages