Medical electrical equipment must meet stringent safety requirements before it can receive market approval. These products are high-tech devices with a precisely coordinated performance of all their individual components. A detailed description of the product design, including the precise definition and documentation of all its components, forms the basis for testing and certification. Critical components – of which modern active medical devices have many – require separate test certificates in addition.
What happens when the components needed for the product are no longer available on the market at the end of a years-long development process? This is what many manufacturers of medical electrical equipment are experiencing at the moment. They are feeling the effects of the Corona pandemic and the interrupted supply chains. This is causing delivery delays and consequently additional costs and lost sales for medical device manufacturers.
At present, it is not possible to predict how long the situation will last or what challenges the future will bring. Our expert therefore recommends to be flexible and to adapt to supply shortages of accessories such as electronic components or semiconductor products. In this interview, he explains how manufacturers can also prepare for future challenges.

Nobody can say how long the current supply problems will last or what challenges we will face in the future. I therefore urge manufacturers to consider planning for several alternative components already at the product development stage.
RALF SCHÖNSTEINER
Mr. Schönsteiner, the current supply shortages are causing major headaches for manufacturers of active medical devices. Specifically, which products are affected by these problems?
Today, active medical devices are highly complex high-tech devices with many critical components. I therefore would say that almost every product is affected.
It is the critical components that are the problem, because they are not easily interchangeable, and in some products, they make up a high proportion of the device. These are products like power supplies, circuit boards, fuses, lithium-ion batteries, or converters that can pose a potential hazard for patients. Already in advance, these electrical components require a separate certification that complies with the applicable standards, and they need the associated documentation.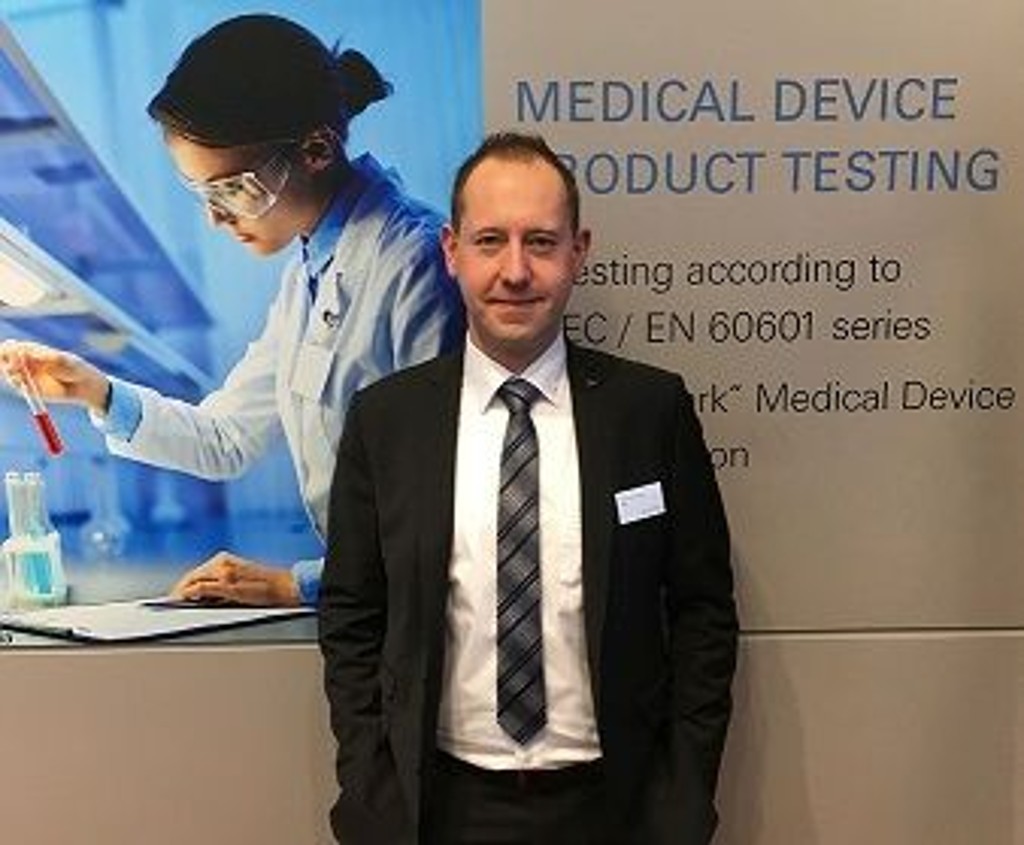 Why can't manufacturers choose freely from the approved components available on the market? Can you explain the reasons in more detail?
For medical electrical equipment, in addition to the performance characteristics of the clinical functions, the main concern is the safety of the patients and/or the safety and health of the users or, if applicable, of third parties. Therefore, the normative requirements are very clear: If safety-critical components are installed, they must comply with the applicable normative safety requirements. Depending on the test specification as well as the target markets and the applicable requirements of those countries, manufacturers must provide verification of compliance according to ISO, IEC, EN or other standards.
During product testing, in addition to the safety of the individual parts tested, their performance in the specific application situation and their interaction with each other is also tested. The device must also operate safely for the patients in the event of malfunctions, when used over a longer period of time or when switching from power supply operation to battery operation.
Imagine a medical device that contains a component that is absolutely not suitable for a particular application situation. Let's take a home ventilation device as an example. If the power supply fails, the device must still be able to operate temporarily, e.g., with rechargeable batteries. In addition, the patient must be alerted by an alarm so that the medical device meets basic safety and performance requirements – otherwise it could come to a catastrophe.
During product testing, we therefore test the device and its components in every way imaginable. We simulate initial failures, perform stress tests and much more. But this also means that the critical components cannot simply be replaced by another supplier's product, which has different specifications. In the case of a replacement, the certification and thus the market approval of the medical device expires.
Biography

Ralf Schönsteiner, Laboratory Manager for active medical devices at TÜV Rheinland, oversees our testing laboratories for the product testing of active medical devices at the Berlin and Nuremberg sites. Mr. Schönsteiner helps ensure the safety and performance of active medical devices in accordance with a variety of standards and regulatory requirements.

Over the past 15 years, the trained electrotechnology specialist has gained in-depth industry expertise in various roles at TÜV Rheinland, whether as an expert for active medical devices in the testing laboratory, as certifier of product tests according to national and international standards, or as an on-site expert/auditor.
What can manufacturers do right now if the critical components they need for their product are not available on the market?
We offer our customers the option to have an alternative component for their medical device tested. Of course, the component must meet all normative requirements and is subsequently tested in our laboratories for use in the specific medical device.
However, if we look at the situation in general, the course of action for manufacturers is limited if the product is already certified. Delays and loss of revenue are almost inevitable. So, we should instead look ahead and figure out how to avoid such problems in the future. Medical devices have a long development phase. The availability of components can therefore always change.
I definitely recommend that manufacturers plan several alternatives for critical components already during product development – even as early as the design phase – and then have all of them tested as part of the product testing. This ensures that they will have several components to choose from for the duration of their certification. For example, manufacturers could approach suppliers from different geographical regions to minimize the risk of supply shortages.
What should manufacturers pay attention to when looking for an alternative component?
Of course, the components must comply with the applicable standards and, ideally, the test reports should already be available as well. It is difficult to make general statements, because there are so many components that must always be individually evaluated for their intended use. It is therefore necessary to look very closely at which standards are applicable. If manufacturers are unsure, they should contact us for a technical meeting where we will take a closer look at the product and its components.
If manufacturers want to market their product internationally, it becomes a bit more complicated in terms of normative requirements. However, we are highly experienced in the field of medical devices. With our many experts and laboratories, TÜV Rheinland is operating on an international level. We therefore not only have a high level of expertise, but can also support you locally with the testing of components or products.
What happens if products or components fail testing? What does that mean for the manufacturer?
Unfortunately, this is a very bad situation and, most importantly, expensive for the manufacturer. If a critical component fails testing for its intended use within a medical device, the manufacturer must try to procure an alternative component with the same performance characteristics. In the worst-case scenario, he must redesign his device, which will require an enormous amount of time and money.
To avoid this, manufacturers have the option of having their components and devices tested already during the development phase. These so-called development-accompanying tests are advisable for extremely long development phases, so that manufacturers do not experience any bad surprises at the end. In addition to evaluating alternative components, we for example also assess insulation and safety concepts or perform a variety of partial tests. Which services are appropriate, must be determined individually depending on the product.
What are the biggest "pitfalls" when testing?
For the majority of tests, the hardware fits because the manufacturers usually are very knowledgeable. They are often highly specialized and have been in the business for decades. They often also already have other products on the market that were tested by us. A more common problem is the documentation. For EMC testing, the power supply is a common weakness.
And if the test is successful, the product receives the proper test certificates. Why is that important for manufacturers?
Medical devices need verification that they meet the national and international requirements of the IEC/EN 60601-1 series of standards with its collateral and particular standards. This is essential, especially in Europe, if the product must be approved by a Notified Body.
We provide manufacturers with this verification by means of test certificates in accordance with the applicable series of standards or via a CB report. We offer testing according to the IECEE CB Scheme, which offers manufacturers a simplified way to obtain country-specific certificates for their electrotechnical products worldwide.
Why would companies commission TÜV Rheinland to perform testing?
Manufacturers today are largely dependent on global supply chains and want to be active in many international markets. Therefore, TÜV Rheinland's international orientation is a major advantage. Our testing laboratories are DAkkS accredited. In addition, we can issue test reports and certificates according to the IECEE CB Scheme.
For the North American market, we are approved as a Nationally Recognized Testing Laboratory (NRTL). On the one hand, we test the devices and components directly in the country of production, and on the other hand, we have our eyes on the legal requirements of the target markets.
In addition, we have decades of experience specifically in the field of medical device testing and certification. This enables us to process orders quickly and smoothly, and to support our customers from the design phase to market launch.