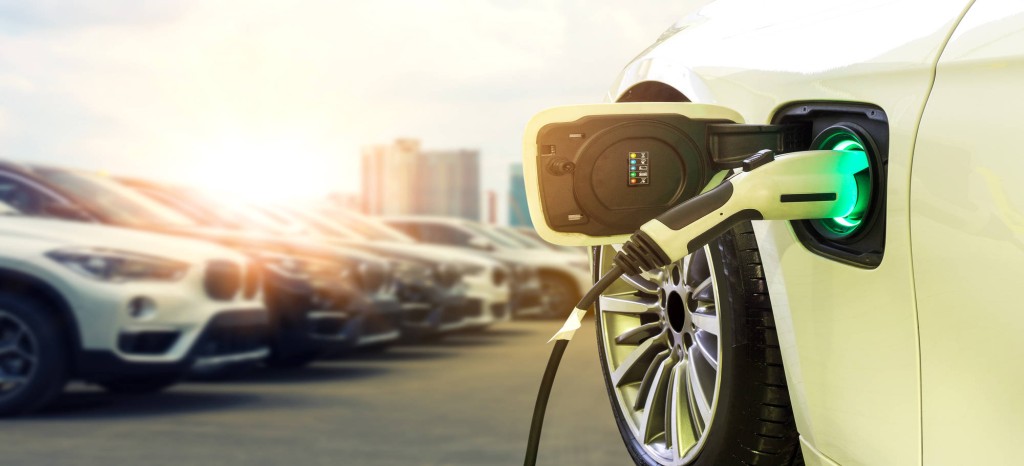 Type Testing and Consulting for Alternative Drive Systems
The future belongs to all types of alternative drive systems for motor vehicles and motorcycles. Whether it's hydrogen, electric, or hybrid vehicle; whether it's liquid, gas, or ethanol powered – our experts can check how eligible your alternative drive systems are for widespread approval. With our type testing and expert assessments, nothing need stand in the way of approval in Germany or Europe, for that matter. Where necessary, we can also support you on the way to the official manufacturer status.
Benefits at a Glance
With TÜV Rheinland's testing and assessments for alternative drives systems:
Your alternative drive systems meet the legal requirements for operation on public roads
You benefit from excellent process through our complete support for interpreting regulations
You benefit from fast, cost-effective approval procedures, due to our good cooperation with several European regulatory authorities
You can take advantage of our many years of experience in exhaust technology, alternative drive systems, electrics, and electronics
You get the knowledge lead through our membership in national and international bodies for gas and hydrogen vehicles
Any questions? Would you like an individual, non-binding offer? Then write to us now. We will respond to your request as quickly as possible.
Our Services from Homologation to Approval
Our experts provide comprehensive support in the approval process for alternative drive systems. We offer the following:
Homologation
Establishing a common homologation strategy with manufacturers, importers, and distributors
Consulting

National and international consulting on alternative drive systems
Consulting on processing licensing procedures for hydrogen vehicles - fuel cell and hydrogen engine - and for hybrid vehicles and electric vehicles
Information on progress of negotiations with the transport, building and urban development authorities, the BMVBS, and the Economic Commission for Europe, the ECE Committee in Geneva
Technical consulting and support for public funding programs and research projects
Tests

Component and system testing according to ECE-R 10: radio interference suppression, electromagnetic compatibility
Component and system esting according to ECE-R 67: Special equipment for any kind of motor vehicle (liquefied petroleum gas, or LPG driven)
Component and system testing according to ECE-R 110: compressed natural gas, or CNG
Electrical and electronic testing for hydrogen and hybrid vehicles
Exhaust emission measurement according to ECE-R 83.05 and (EC) regulation 692/2008
Fuel consumption measurement according to ECE-R 101 and (EC) regulation 692/2008
Tests of electrical and functional safety according to ECE-R 100 (electric vehicles)
Approvals, Assessments, and Certifications

Approval for test vehicles in compliance with road traffic approval regulations (§ 19 (6) of Straßenverkehrszulassungsordnung, StVZO)
Approval for individual vehicles in compliance with road traffic approval regulations (§ 19 / § 21 of StVZO)
Exhaust emission measurements and exhaust assessments
Free economy assessments partial assessments of test reports to apply for general approval or EC-approval
Audit reports for applying for EC type approval of hydrogen vehicles, or to apply for general operating permits (Allgemeinen Betriebserlaubnis, or ABE) for ethanol - (E85) control units and general operating approval for hybrid vehicles
Support for drafting documentation required for system approvals and ECE-R 115 - permits Certification of CNG, LPG, and hydrogen workshops
Any questions? Would you like an individual, non-binding offer? Then write to us now. We will respond to your request as quickly as possible.
Our Sustainability Initiatives
Nothing less than the future is at stake. Companies, institutions, public authorities and each and every one of us can play a positive role in shaping the path to tomorrow. We provide you with comprehensive support to ensure that you operate safely, sustainably and efficiently for many years to come.
Electric Vehicle Related Services
TUV Rheinland Japan provide different services for electric vehicles. Please see below for detail.
Charging Systems and Electronic Components
We provide type testing and certification for charging systems and their related components such as charging connectors / cables . Our testing services include EMC, Combined Charging System (CCS), EV wireless charging systems(Certification for North America - UL standards, Field labeling, for EU - IEC/DIS 61980-1/-2/-3), V2H systems and Grid Connectivity Testing . Beside our TUV mark license, we can issue CB report and certificate based on IEC 61851 series as well as cTUVus and TU mark license for the North American market.
Battery and Capacitor
The Battery Testing Laboratory at our Kansai Technology Assessment Center (KTAC) is the largest laboratory which is designated only to ESS (Energy Storage System) in Japan. We provide testing services using the latest facilities and have a high level of specialist knowledge.
Engineering Service (please provide English here if you need this information in English)
顧客要求試験等、LV124.123.148等
Related Service
Research and Information Services on the Latest Standard Information Worldwide
TÜV Rheinland Group's vast worldwide network enables us to reach the latest information on the necessary certification procedure and export regulations. A report will be provided as the outcome.
Control System / Functional Safety
We provide F unctional Safety Evaluation and Certification , consulting and training services according to ISO 26262 . We can also support you with safety evaluation of communication buses.
EMC Testing and Conformity Evaluation
Testing and certification based on the 2014/30/EU and 2004/104/EC Directives, as well as IEC 61851-21and ECE-R 10-04.
2014/30/EU指令、IEC 61851-21、ECE-R10-05による試験・認証が可能です。
EMC Directive Conformity Evaluation
EMC Testing Facilities
Last Visited Service Pages