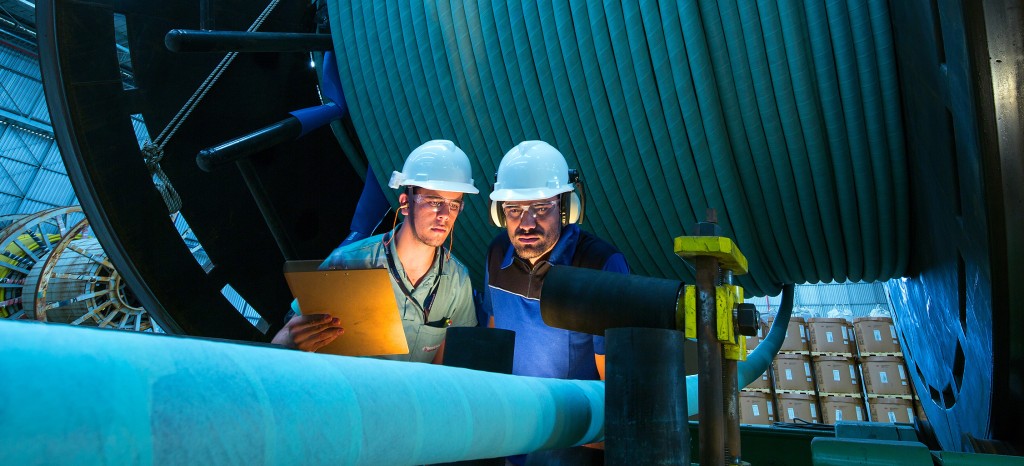 Convenient surveillance of manufacturing processes with our vendor inspections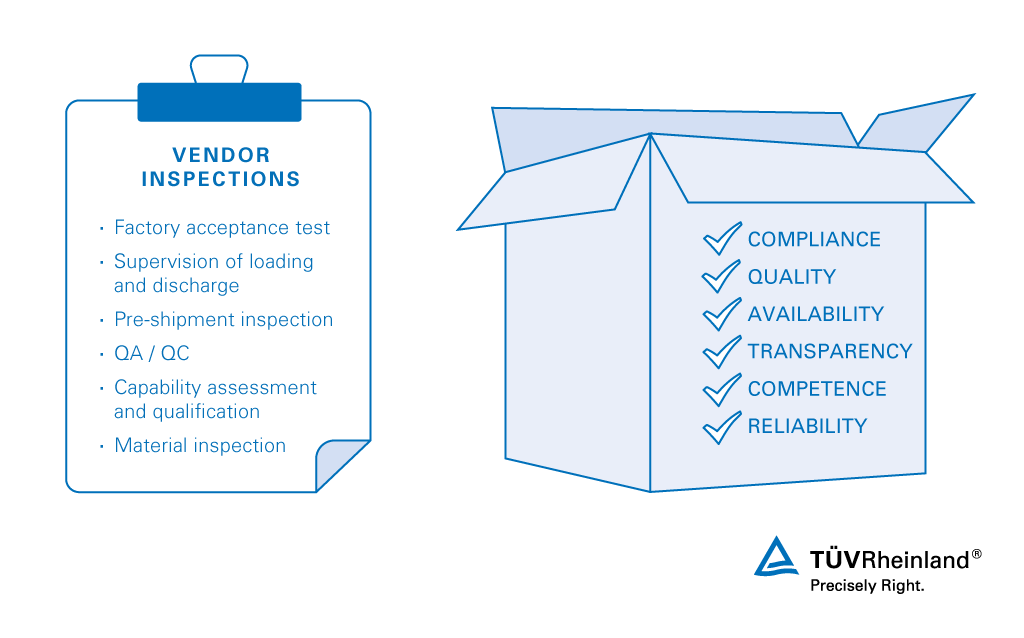 Modern manufacturing can be logistically complex. Vendors and subcontractors are often in different countries and even on different continents, making it difficult for clients to oversee manufacturing processes.
We inspect the items you ordered at their place of manufacture before delivery. Conducting such inspections is the most convenient and cost-effective way to ensure product quality and compliance with specifications. Our experts verify that the products, equipment, and installation elements you ordered comply with your expressed needs and expectations, but also with industry regulations, general specifications and other requirements.
As an independent third-party, we support you with extensive inspection services during manufacturing and along the entire supply chain. This service ensures early detection of quality issues and allows mitigation prior to shipment.
Request a quote now and find out how our vendor inspection services can benefit your project.
Vendor inspection services – Extensive support throughout your own supply chain
We ensure that the manufacturing processes of your vendors and subcontractors are in compliance with industry standards and regulations. Additionally, we assess product quality, availability and supplier competence. Our vendor inspection services increase transparency and ensure quality and compliance of the equipment and products you purchased, allowing you to avoid unnecessary costs.
Our comprehensive services of vendor inspection include:
Quality assurance and quality control
Material inspection
Inspection during loading/unloading
Our team of experts covers projects in over 60 countries and provides you with a knowledgeable partner able to assure the quality of industrial equipment, machinery, components, products and materials.
Contact us and find out about how you can benefit from our worldwide presence to assess your existing and potential suppliers.
Our references in vendor inspections
| | | | |
| --- | --- | --- | --- |
| pdf | Danish supplier for minerals and cement industries (United Arab Emirates) | 100 KB | Download |
| pdf | Italian plants construction company (Iraq) | 93 KB | Download |
| pdf | Large Russian oil company (Iraq) | 95 KB | Download |
| pdf | Saudi Arabian oil and natural gas company (United Arab Emirates) | 98 KB | Download |
| pdf | DESFA (Greece) | 590 KB | Download |
| pdf | Services for EPC Contractor (Africa) | 217 KB | Download |
| pdf | Construction of Petrochemical Plant (Kazakhstan) | 222 KB | Download |
This might also interest you
Last Visited Service Pages