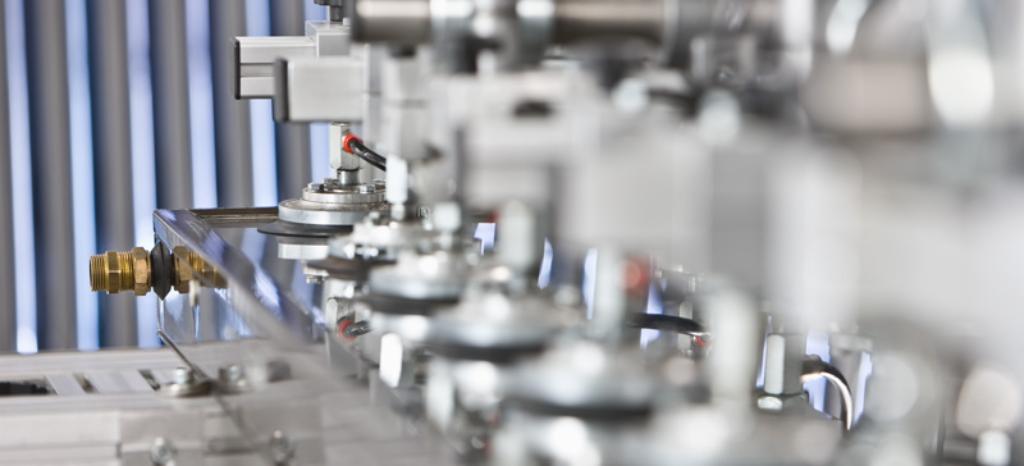 Diensten van een enkele Bron
Als fabrikant of exploitant van drukapparatuur, kunt u rekenen op een volledig dienstenpakket dat wij u - vanuit één enkele bron aanbieden. Wij helpen u bij al uw activiteiten: van ondersteuning voor vergunningsprocedures en het trainen van uw medewerkers tot het inspecteren van uw werkplaatsen en apparatuur. Om u te helpen met het uitbreiden naar de wereldmarkt, kunnen wij uw drukapparatuur certificeren in overeenstemming met de Europese wetgeving en in overeenstemming met een zeer brede reeks van nationale regelgeving.
Uw voordelen in een Oogopslag
Met ondersteuning van TÜV Rheinland voor uw drukapparatuur:
Vermindert u uw ontwikkelingskosten als producent en profiteert u van de jarenlange ervaring van onze experts.
Kunt u zich uitbreiden met uw drukapparatuur naar internationale markten
Minimaliseert u de downtime door optimale inspectie-intervallen
Verzekert u een betrouwbare werking van uw installatie
Bewijst u dat u aan uw zorgvuldigheid heeft voldaan en uzelf beschermt in geval van geschil, ten gevolge van verlies of beschadiging,
Optimaliseert u uw testmanagement met onze EquipmentOnline ® database-oplossing, die op Internet te vinden is.
Profiteert u van het samenwerken met een plaatselijke partner in Duitsland.
Onze Diensten
Behalve inspecties om aan de industriële veiligheids- en gezondheidsverordening en fabrieksveiligheidsvoorschriften te voldoen, bieden onze deskundigen de fabrikanten en drukapparatuur operateurs de volgende diensten:
Ondersteuning bij de productie van drukapparatuur
Fabricatie-inspecties die voldoen aan Richtlijn 09/105/EC voor drukvaten van enkelvoudige (in het Duitse Recht de 6e wettelijke verordening betreffende apparatuur en productveiligheid
Inspectie van bijzondere drukapparatuur in overeenstemming met de industriële veiligheid en gezondheid verordening
Goedkeuring van ontwerpveiligheid en kwalitatieve productie
Productcertificering en periodieke controles in overeenstemming met 99/36/EG
Certificering in overeenstemming met de Europese richtlijn 2014/68/EU
Ondersteuning bij het verkrijgen van vergunningen en goedkeuringen
Testen voor de ingebruikname
Periodieke controles en officiële aangevraagde inspecties
Veiligheids- en Risico-evaluaties
Controleren van technische documentatie
Ondersteuning tijdens de planningsfase en bij reparaties en modificaties
Toezicht om te voldoen aan de test deadlines
Informatie en advies over de veiligheidsvoorschriften en het technische ontwerp tijdens de planning, de installatie en modificatie
Deskundigenbeoordeling betreffende het verlengen van testtermijnen
Opleiding van gekwalificeerde personen in overeenstemming met het Technisch Reglement voor Industriële Veiligheid (TRBS 1203)
Schadeverslag
Dit is wellicht ook interessant voor u
Laatst bezochte servicepagina's