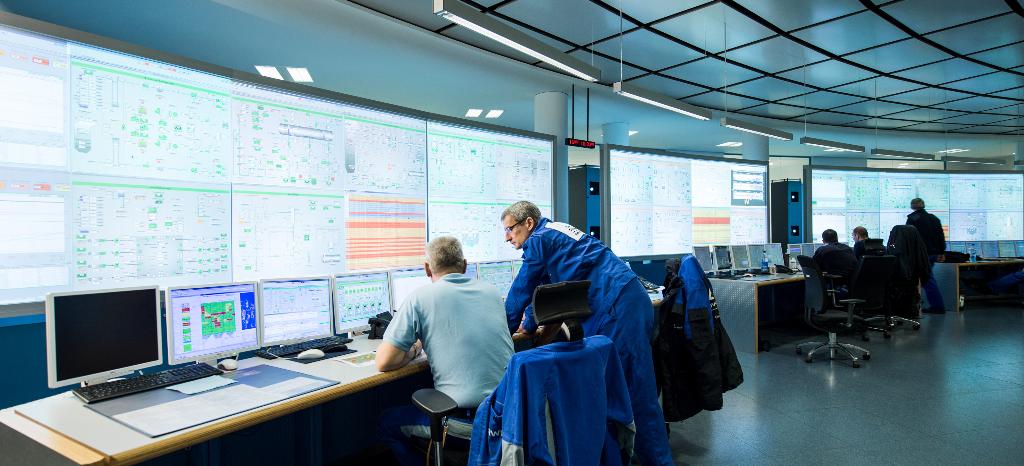 Testing the reliability of the instrumentation and control systems in nuclear facilities
Do you want to have reliable instrumentation and control (I&C) systems? Such systems are particularly important to security in nuclear engineering, aerospace and railway technology – where high demands are placed on I&C systems and qualified software should definitely be used. For the preparation of instrumentation and control system assessments in nuclear facilities, we are the right partner for you. We support you through software testing and guide software producer in the creation of software for security-relevant control applications.
Benefit from our expertise in the field of software testing and quality assurance, failure mode and effects analysis (FMEA) and reliability analysis. We advise you on earthing and lightning protection concepts and software-based security systems. Contact our experts now!
We ensure the security of your I&C systems with our tests and analyses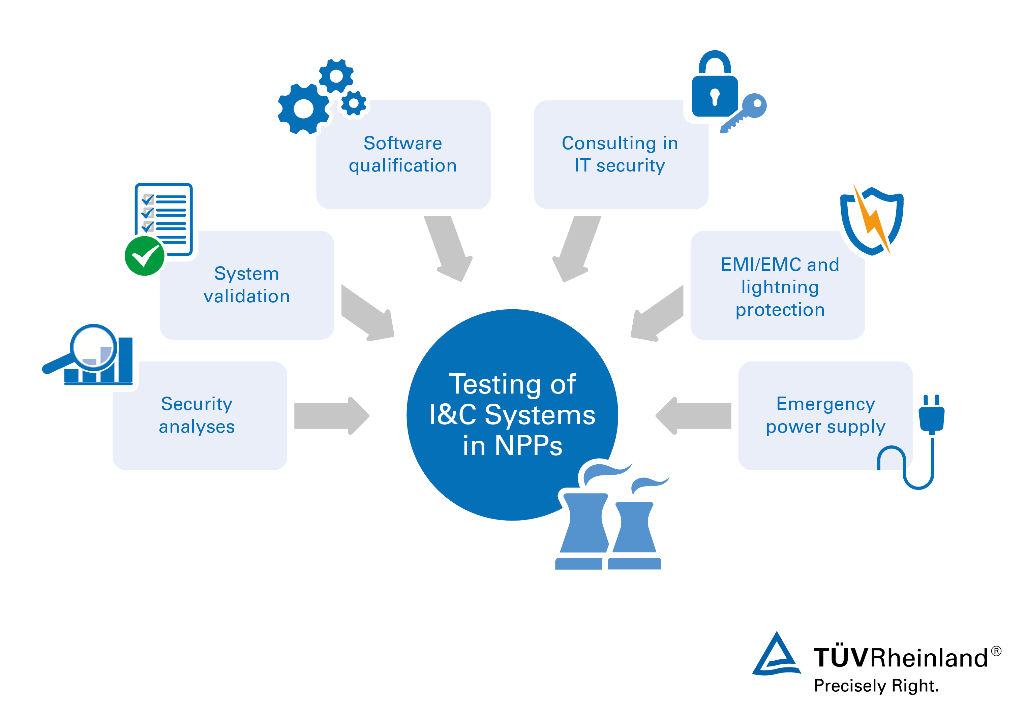 Our experts will support you in the development of a reliable instrumentation and control system for your nuclear facility. Through our service, security loopholes in I&C systems can be quickly detected and security risks can be prevented or eliminated. Additionally, you minimize your financial risk and reduce your liability risk. With our proprietary testing tools you will get a reliable analysis of the current situation and comprehensive briefing from our experts.
We offer a wide range of services using standard methods:
Security analysis: We examine the technical security of your process instrumentation and control systems.
System validation: We check your system architecture.
Software qualification: We provide professional testing and certification of your software.
Functional safety: We have extensive knowledge of the functional security of nuclear facilities and can offer you comprehensive advice on the application of nuclear regulations.
IT security: We have in-depth knowledge of IT security for digital I&C systems and can offer you extensive advice.
EMI / EMC and lightning protection : We perform analyses on the impact of electromagnetic attacks under typical reactor conditions and assist you in the planning of defensive measures.
Emergency power supply: We check and evaluate your energy supply systems and ensure the uninterrupted supply of power to your computer systems.
Benefit from our international experience in system validation
With us you have a competent partner at your side with qualified knowledge, able to help you achieve reliable digital I&C and information systems, especially for security-relevant areas.
Our experts at TÜV Rheinland ISTec GmbH are actively involved in national and international committees. Our procedure for the testing of security-relevant digital automation and information systems is recognized worldwide.
Find out more from consultation with our experts!
This might also interest you
Last Visited Service Pages