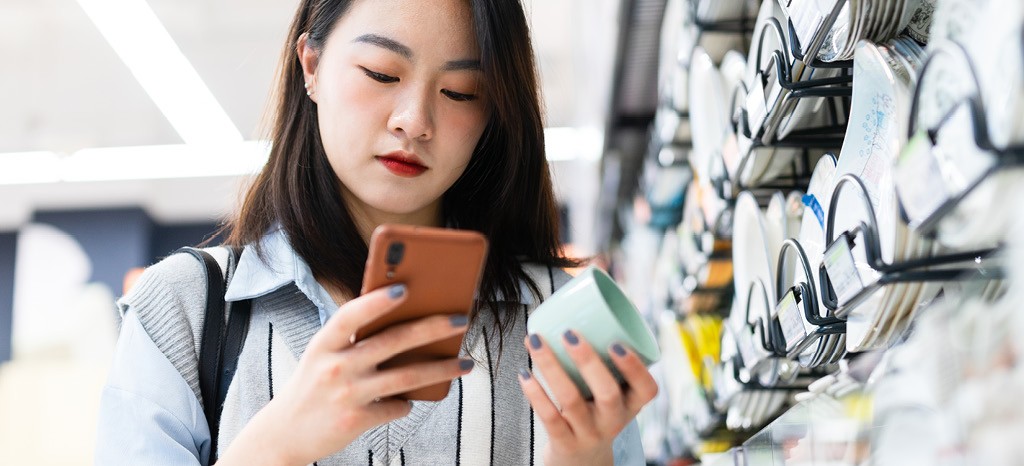 Transparently Display the Safety of Your FCM Products with our Proof Certifications
Let our independent experts certify the safety of your FCM products and value chain
Consumers today are increasingly concerned about the safety of their food and any materials that come into contact with food. To provide end users as well as business partners with assurance of your compliance with Food Contact Material legal requirements, take advantage of our FCM test marks. These labels boost your brand credibility by showing your products and/or raw materials have been examined for food safety and for hazardous substances. Our independent, third-party testing is often even stricter than existing regulations, giving an added sense of security to your buyers.
Find out more about our proof certifications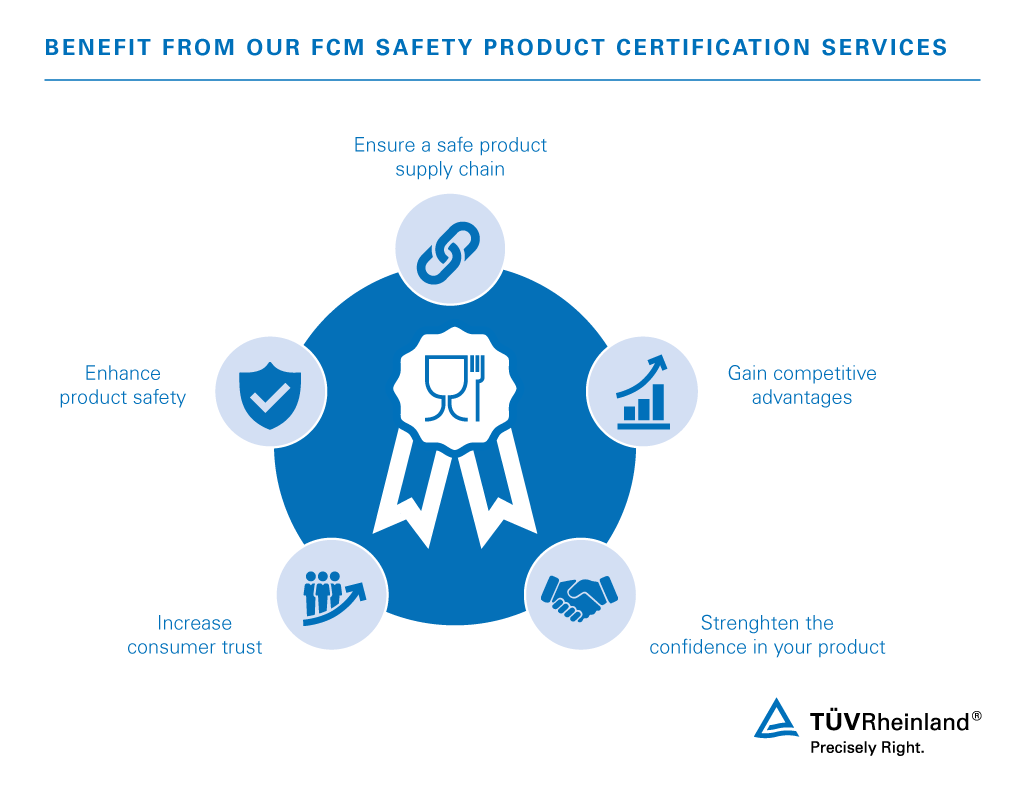 Attract attention on the shelf and boost your brand image with our well-known test marks
Our FCM proof certifications are available for a wide range of products, from raw materials, kitchenware or household goods to electrical appliances. Examples include coffee makers, toasters, pans, cutlery, or even napkins. With a TÜV Rheinland test mark, your brand stands out from the competition and increases consumer trust while diminishing the risk of liability proceedings.
If you are a final distributor or OEM, our test marks can provide assurance that your complete supply chain complies with FCM and Good Manufacturing Practice (GMP) requirements. In addition, our product certification can be used to assist you with finding compliant raw materials and component sources during the design or manufacturing stage. Our services save you valuable time, so you can focus on other critical improvements and speed up your time to market.
The highly visible TÜV Rheinland marks ensure unmistakable safety. Key words on the labels show at one glance the main focus of the tests that were performed. With the additional QR codes on products, consumers are able to easily find more detailed testing information. By entering the listed ID number into our certification database 'Certipedia', all tested features of a product are quickly available.
Our certification services support even the most complex value chains
All our product test mark certifications cover Food Contact Material requirements, but also include the verification of other safety compliance requirements which are applicable to the product. Certifications can be obtained for either one or five years. After the expiration period it is necessary to pass a more complete recertification step. Product certifications undergo annual monitoring.
TÜV Rheinland product test mark certifications include:
Product Surveillance
Products awarded with the Product Surveillance test mark indicate a quality control assessment performed according to current usual market practices of food material testing for chemical safety.

Tested for Harmful Substances
This TÜV Rheinland test mark documents the product's careful attention to chemical safety, which includes our own stricter FCM requirements. A product which is awarded with this mark demonstrates that there are no hazards or risks to human health according to the current state of knowledge based on the information provided. Regular control ensures consistent compliance of the tested properties.

Safe for Food
This TÜV Rheinland test mark documents the product's attention to high quality and safe manufacturing processes. A product which is awarded with this mark demonstrates that there is no chemical risk to human health according to the current state of knowledge and based on the information provided. The test mark is awarded through a risk-based testing approach with additional assessment of Good Manufacturing Practices (GMP) . It supports the use of compliant raw material formulation and consistent quality production. It also ensures there is no detected chemical risk, due to extensive NIAS (non-intentionally added substances) screening methods which cover the intended or specified use of the product. Regular control ensures consistent compliance of the tested properties.

Hygienic Properties
This TÜV Rheinland test mark ensures the hygienic and food safety properties of different product categories (electrical appliances, kitchenware and household equipment), including hygienic design assessment and microbiological challenge tests, which support the hygiene and safety requirements of the finished product

EHEDG certificates
This international test mark is applied to food processing lines and is supported by design review and specific product testing.
For the highest safety standards, take advantage of our independent testing and certification services
TÜV Rheinland's product certification and testing marks are globally recognized by the market as evidence of product safety and compliance. Our global network of Food Contact Material laboratories and experts employ stringent certification processes that provide traceability and conformity – for authorities, business partners and consumers. Make use of our independent testing services to reduce liability risks, speed product launch times, enhance your brand image and rest assured that your FCM products and processes are safe.
Get in touch with us today!
Last Visited Service Pages