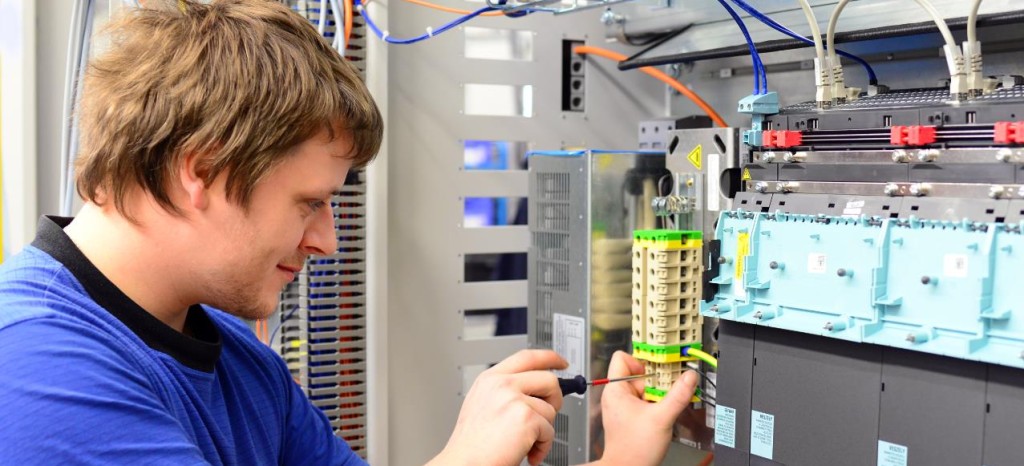 Electrical engineering seminars promote safety and ensure compliance
In Germany, the EU and many other parts of the world, electrotechnology in the workplace is subject to a regulatory and legal framework. To ensure compliance and to promote high safety standards, those working with electrotechnology must earn recognized qualifications.
Our electrotechnology courses enable you to implement relevant regulatory requirements and to earn the necessary electrotechnology certification. We feature seminars for electricians and non-electricians, as well as for electricians in leadership positions.
With us, you gain access to the highest quality of instruction and expertise available on the market. Backed by our reputation as the safety experts, qualifications earned through are recognized and respected in the field of electrotechnology and beyond.
Book a seminar with us today!
Ensure safety with electrotechnology training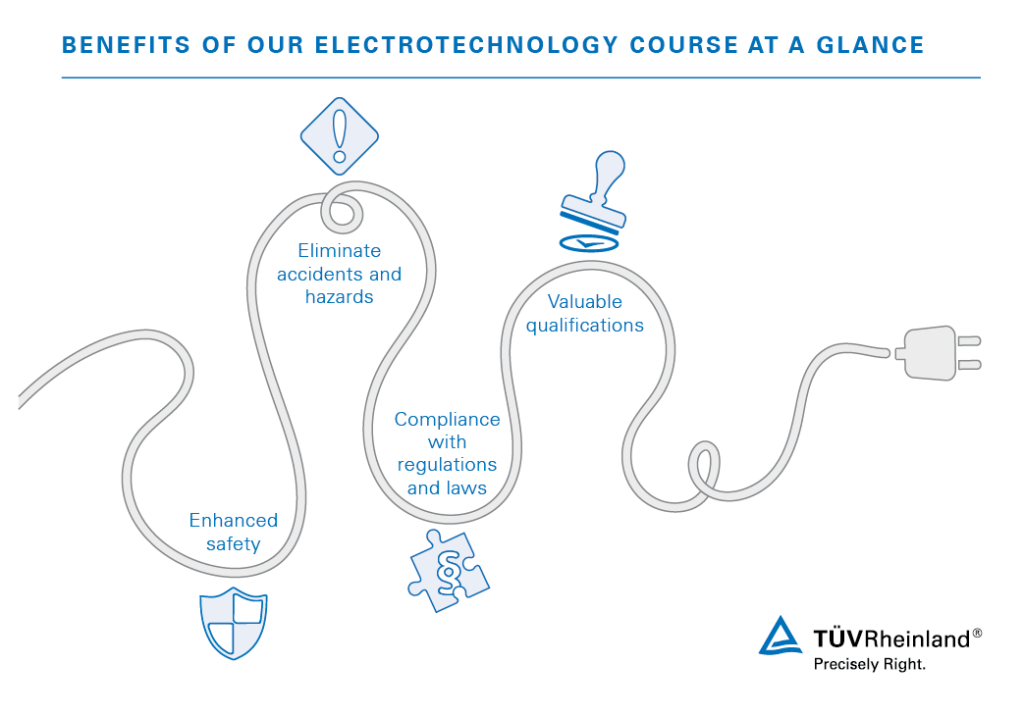 Enhanced safety, first and foremost, is what you and your organization have to gain from participation in our electrotechnology training. It is both an investment in and a responsibility you owe to your company and your staff. Its importance is underscored by the various laws and regulations in place nationally and internationally intended to reduce or eliminate accidents and hazards. Through electrotechnology training, your employees learn how to effectively implement these requirements and earn valuable qualifications in the field of electrotechnology.
A balanced portfolio of electrotechnology courses
Our electrotechnology training is subdivided into three categories:
Courses for electricians in leadership positions: for electricians invested with responsibility for the company's electrical facilities, seminars are geared to the legal requirements and safety standards associated with these duties. Every aspect of electrical safety management is covered, from staffing and documentation to facility check-ups, safety assessments and protections for people, assets and the environment.
Courses for electricians: seminars focus on norms governing the operation and installation of electrical facilities, the testing of both mobile and stable installations, and safety in electrotechnology.
Courses for non-electricians: seminars provide the knowledge necessary for additional qualifications that allow non-electricians to carry out specific tasks on electrical facilities.
Earn electrotechnology qualifications from the experts
Learning from recognized experts in the field of electrotechnology is the surest way to achieve your goals of safety, compliance and cutting-edge know-how. We are those experts and have designed courses enabling you to implement safety measures and promote outstanding employee performance in the field. In addition to open seminars, we offer in-house trainings customized to the needs of your organization.
Contact a service representative to learn more.
Our Sustainability Initiatives
Nothing less than the future is at stake. Companies, institutions, public authorities and each and every one of us can play a positive role in shaping the path to tomorrow. We provide you with comprehensive support to ensure that you operate safely, sustainably and efficiently for many years to come.
This might also interest you
Last Visited Service Pages