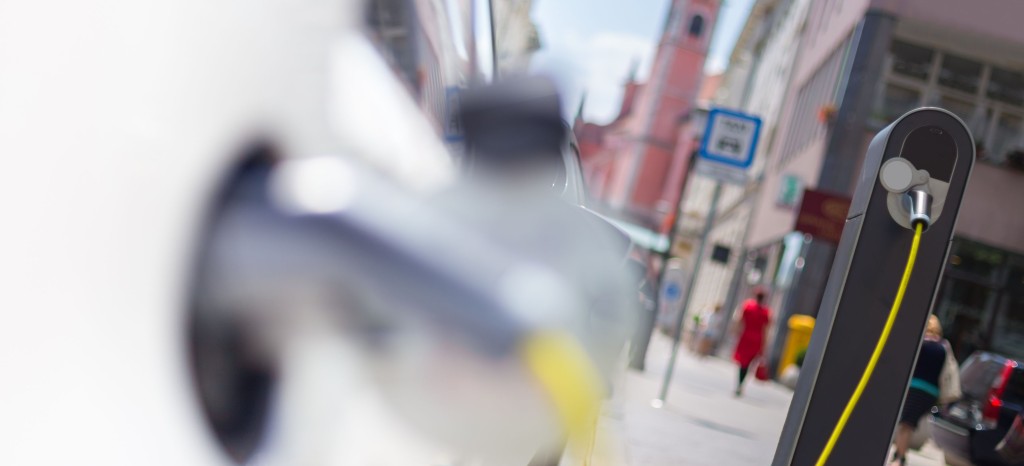 Expert qualifications and legal compliance with our e-mobility training
New requirements for automotive workshops and mechanics accompany the growth of the electric automobile market. Employers are responsible for ensuring their staff are able to assess electrical work, recognize possible hazards and implement safety measures. Moreover, earning recognized qualifications in the field of e-mobility is an investment in the future.
These are the skills we enable participants to develop in our electromobility seminars. We address the central challenges of electric and hybrid automobiles as well as safety aspects, energy storage technology, vehicle integration and more. Practical instruction is the centerpiece of our courses, allowing learners to integrate new knowledge about the behavior and characteristics of electromobility components.
Staying attuned to our customers has helped us develop the balanced portfolio of courses on offer today. In addition to scheduled sessions in e-mobility, we are pleased to provide in-house training to suit your specific needs. We pair flexibility and a personal touch with a global reputation for excellence and innovation.
Speak to a service representative today to choose the best option for you !
E-mobility specialization fulfills more than a legal obligation
Implementing measures required by law is a strong motivation for educating yourself or your employees on e-mobility, but it is not the only one. Workplace safety is an equally compelling argument, and strong signals from industry indicate that electric and hybrid vehicles are becoming a fixture of the automotive landscape. As a result, professionals with e-mobility specialist qualifications will be increasingly in demand.
Electric and hybrid vehicles training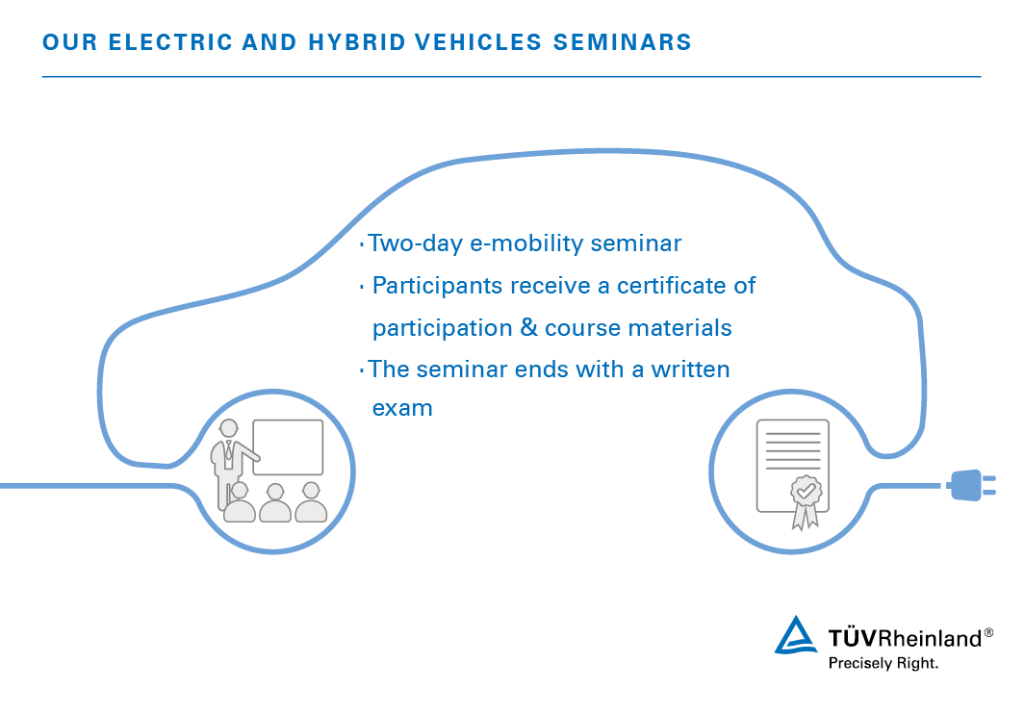 Our e-mobility seminars cover the full range of relevant topics:
Vehicle and gear concept
Energy and storage technology
Lightweight construction and design
Electrical hazards
Electromobility specialization
The course concludes with a written exam and participants receive a certificate of participation as well as course materials.
E-mobility instruction from our experts in safety and innovation
We worked with partners like Fraunhofer Institute to develop our e-mobility training portfolio, providing high quality instruction and cutting edge information. Taking part, you access not only our globally recognized safety credentials, but also the innovative advantage of one of the world's leading research institutions.
Register for a seminar today.
Our Sustainability Initiatives
Nothing less than the future is at stake. Companies, institutions, public authorities and each and every one of us can play a positive role in shaping the path to tomorrow. We provide you with comprehensive support to ensure that you operate safely, sustainably and efficiently for many years to come.
Last Visited Service Pages