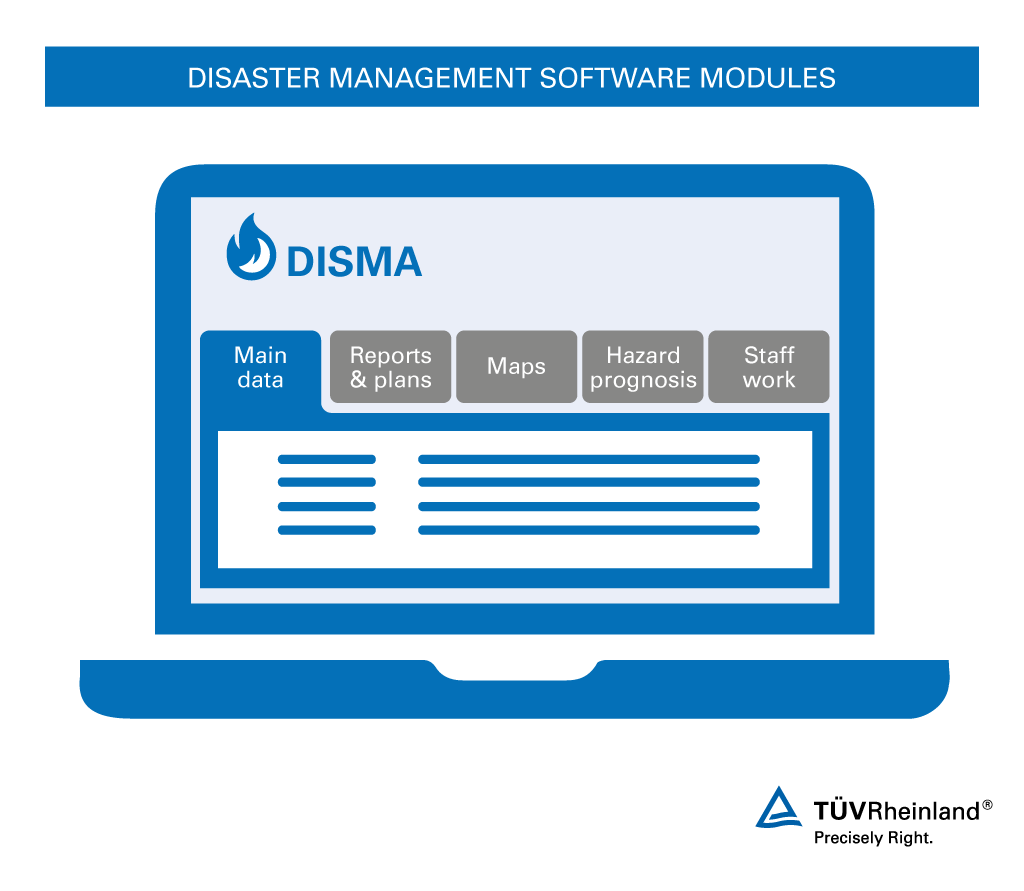 Modular disaster management (DISMA) software helps public authorities, professional and voluntary fire brigades and corporate safety officers plan effective danger prevention strategies, manage resources and execute appropriate emergency responses.
DISMA software analyzes damage forecasts to encourage and ensure well-founded emergency planning, using integrated models for impact assessments. Results are clearly presented in tabular form and easy-to-read digital maps.
Our experts adapt DISMA specifications according to your individual requirements, providing training, remote maintenance, and regular updates throughout the entire useful life of the program.
Contact us to learn more about our disaster management software or visit our online portal for DISMA customers! DISMA Online customer portal.