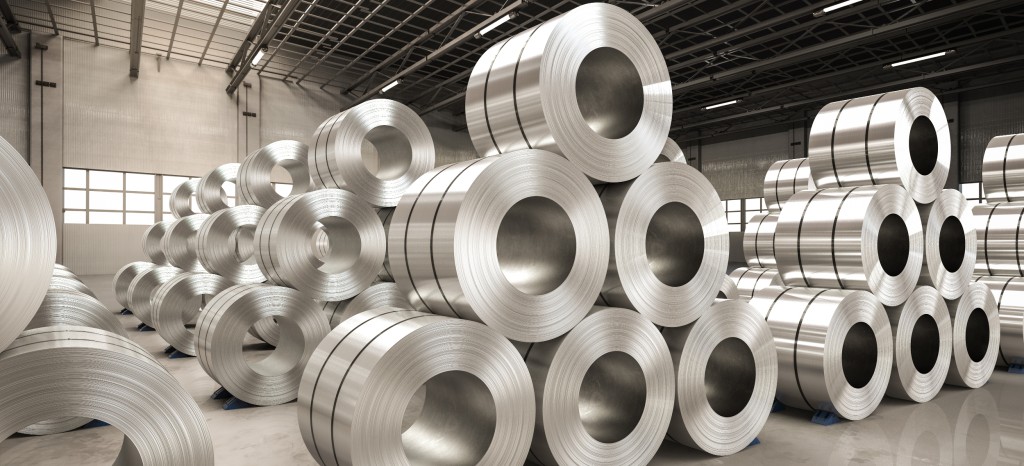 Improve your sustainability with Aluminium Stewardship Initiative (ASI) certification
Miners, fabricators and manufacturers adhere to the ASI standard to assure sustainability throughout the aluminum industry. ASI certification principles can also be used to audit transparent individual supply chains.
We provide comprehensive services to help you successfully achieve ASI certification. Our experts help you affect responsible sourcing and facilitate production sustainability to benefit your business as well as the environment and the community in which you operate.
Our qualified and experienced auditors provide you the support you need to boost confidence in your products and processes with recognized ASI certification.
Demonstrate your corporate commitment to effective sustainability with ASI certification!
ASI certified with our recognized audit services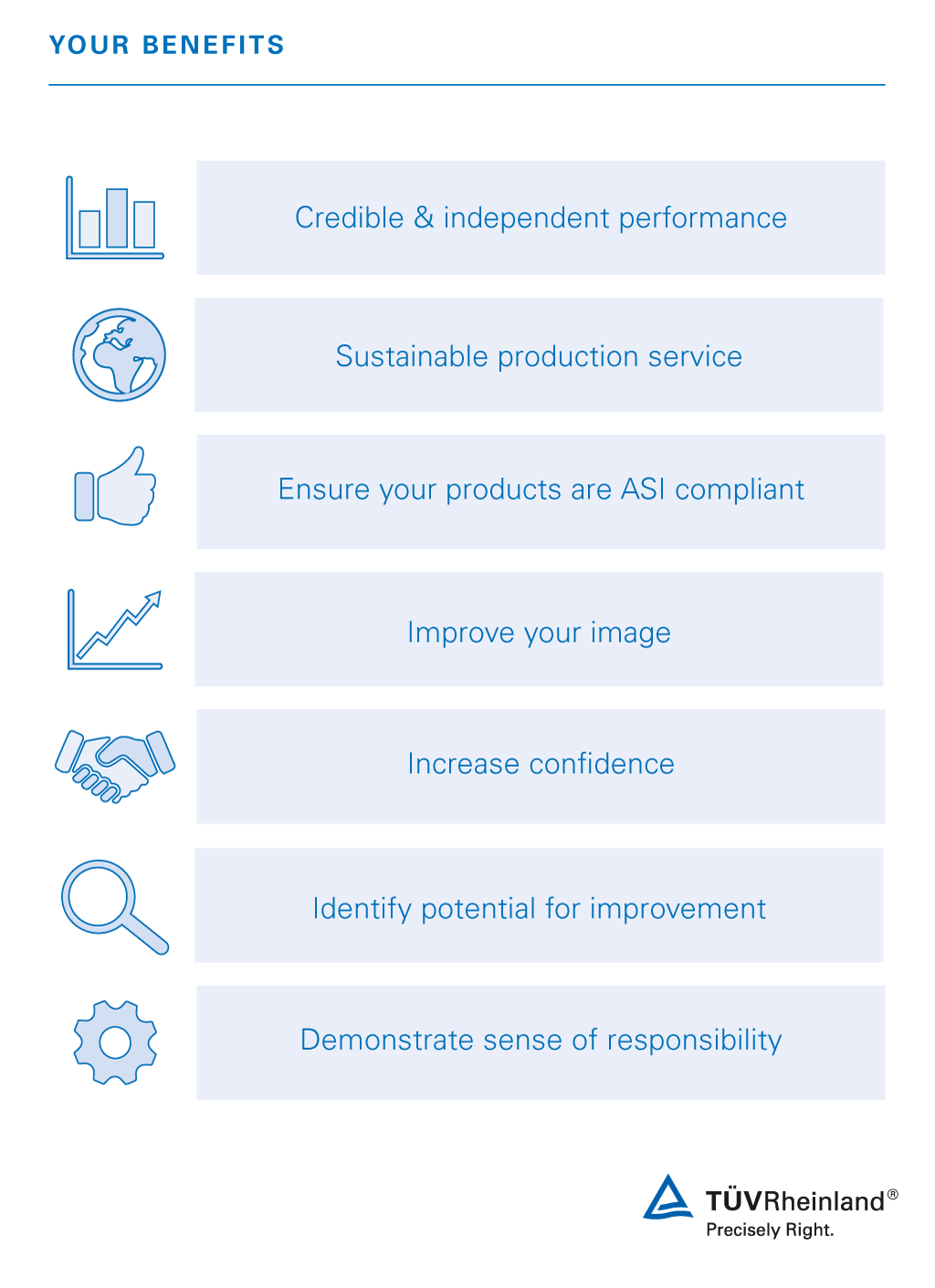 Our ASI certification services help you demonstrate your sense of responsibility and provide you with credible and independent performance assurance. We help you to promote and reinforce confidence among stakeholders and consumers alike. We assess your sustainable production process to confirm conformance with ASI requirements. Our experts identify your potential for improvement and evaluate the effectiveness of your sustainability strategies. ASI certification and the ASI certification mark strengthen your corporate reputation to emphasize the importance of sustainability throughout the aluminum industry.
Our ASI Performance Standard audit services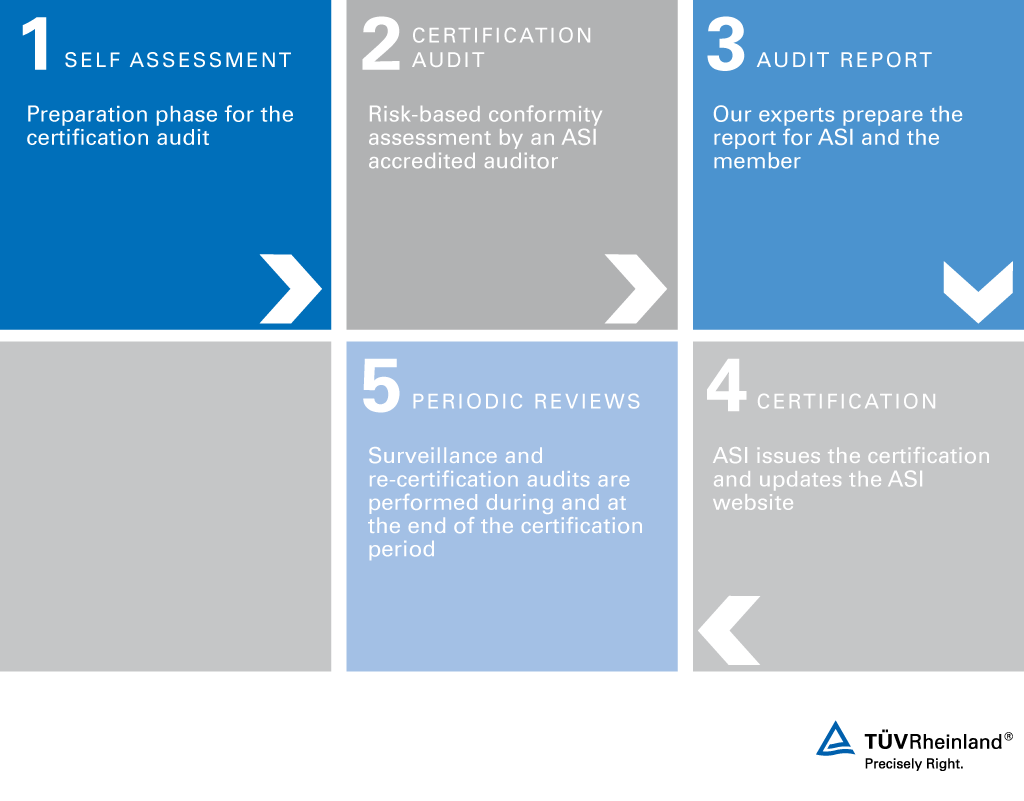 The ASI performance standard applies to all phases of aluminum production and transformation as well as material stewardship criteria relevant to downstream users. This standard has been developed to be globally implemented throughout the aluminum value chain.
ASI certification process:
Self assessment
Preparation phase for the certification audit, in accordance with its defined scope of certification.
Certification audit
Risk-based conformity assessment carried out by us as an ASI accredited auditor. During the certification audit we verify the Entity has systems in place that conform to the ASI Performance Standard.
Audit report
Our experts prepare the report for ASI and the member, including appropriate corrective action plans if needed.
Certification issued
If we submit the report and recommend certification, ASI checks the audit report for clarity and completeness. ASI then issues Certification for up to three years and updates the ASI website.
Periodic reviews
Surveillance Audit within 12-18 months and re-certification audit to verify further compliance and assess other identified risks after the 3-year certification period.
Your experienced and efficient partner for ASI certification
We are your global partner for sustainability audit services to improve your aluminum supply chain and production processes. Our committed team of highly qualified international experts aims to provide you an audit most appropriate for your individual circumstance. We work with you to determine certification scope and find effective solutions beneficial to your company.
Take advantage of our expertise to ensure that you qualify for ASI certification!
More information about the Aluminium Stewardship Initiative for download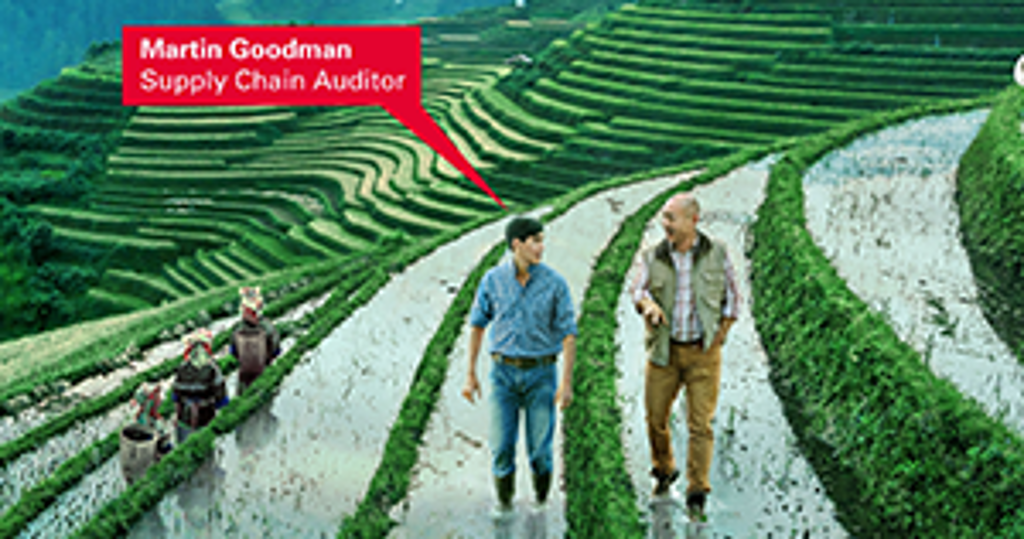 Supply Chain Audits
With our experienced experts we examine your supplier behaviour on the basis of relevant international standards and work together to create safe working conditions and responsible business practices.

Find out more.
Our Sustainability Initiatives
Nothing less than the future is at stake. Companies, institutions, public authorities and each and every one of us can play a positive role in shaping the path to tomorrow. We provide you with comprehensive support to ensure that you operate safely, sustainably and efficiently for many years to come.
This might also interest you
Last Visited Service Pages