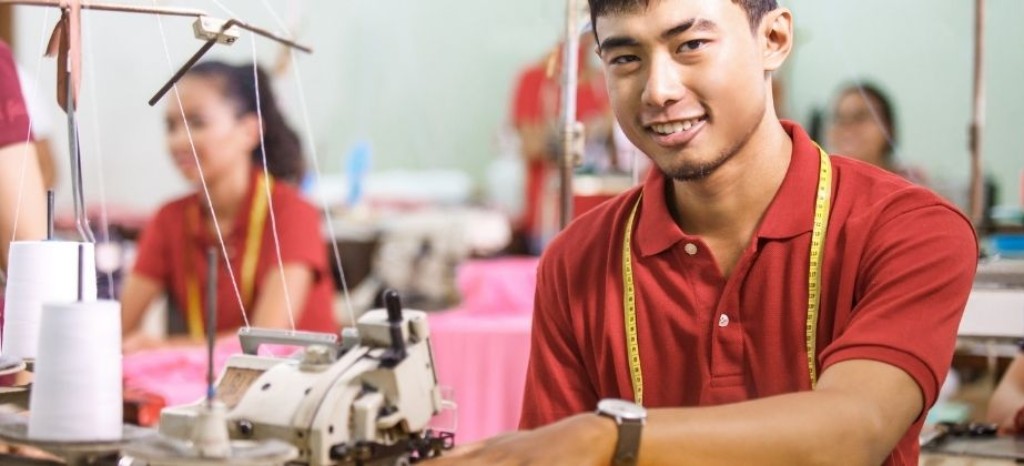 More transparency and confidence with the Sedex SMETA audit format
The issue of sustainability has grown ever more important over the years. Besides being thoughtful in their use of natural resources, companies today must also promote ethical and social responsibility along their supply chains. The Supplier Ethical Data Exchange, or Sedex for short, is a globally renowned online platform that allows members to provide customers and partners with detailed information about their social and ethical performance. The aim is to ensure greater transparency across the entire supply chain.
Our specialists audit your company using SMETA, the Sedex Members Ethical Trade Audit. This methodology covers areas such as labor standards, health & safety, and environmental management. The SMETA catalog includes a compilation of good practices which have proven to be effective auditing techniques in the field of corporate social responsibility.
Our experienced auditors will support you with comprehensive know-how on your way to a Sedex audit. As a licensed member of the Sedex Audit Company Group, we are your reliable partner for the implementation of Sedex audits based on the principles of SMETA.
To learn more about your SMETA audit, arrange a free consultation with one of our experts!
A Sedex audit puts your responsible business on display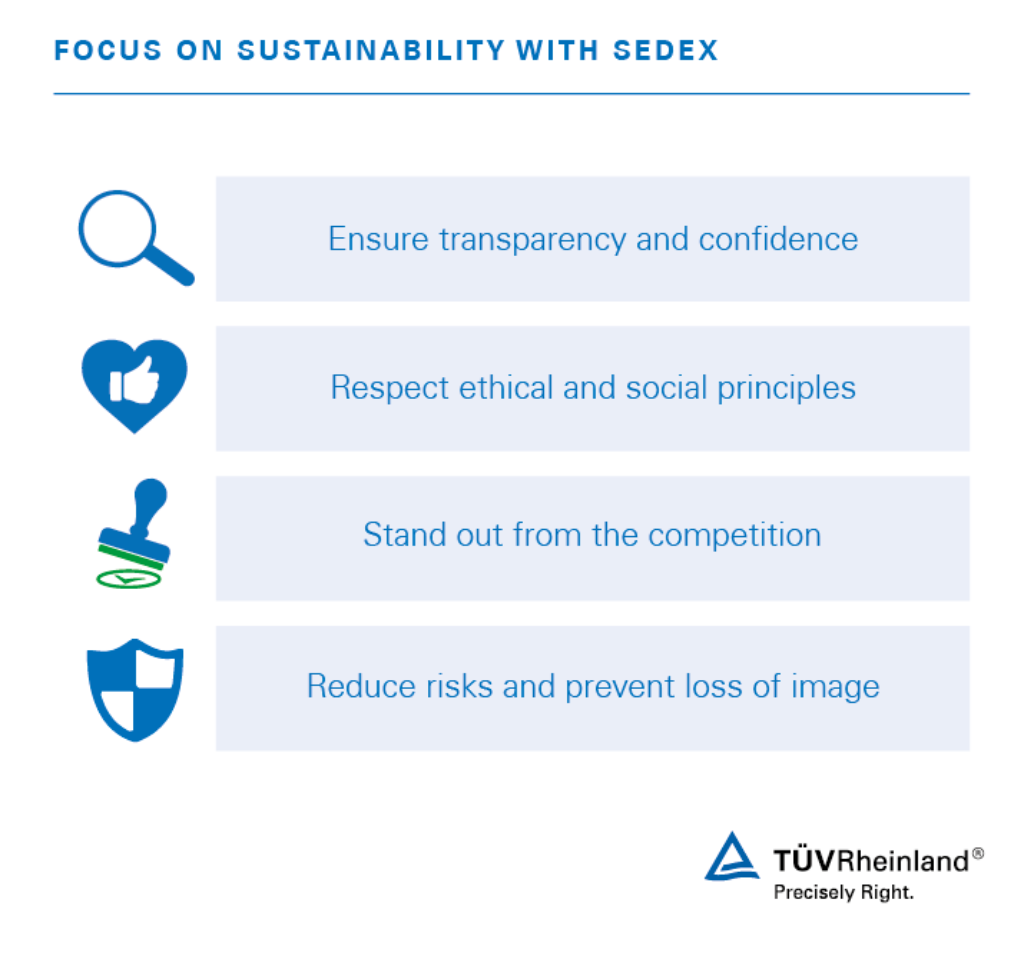 Benefit from an internationally respected Sedex audit. As one of the most widely used ethical audit formats in the world, Sedex is the only audit procedure you will need in the field. Sedex members openly share information with their customers and partners through a central database. Improve your image by demonstrating your commitment to the principles of ethical and social responsibility. A Sedex audit sets your company apart by providing neutral evidence of your corporate citizenship.
How to take full advantage of the Sedex database
Companies register with the Sedex platform once they have completed their Sedex audit. This database enables you to share valuable information about your production sites for all customers and business partners to see. Additionally, the platform compiles data on labor conditions along your supply chain, supporting you with the administrative effort. This allows you to productively manage your supply chain while adhering to the principles of Sedex.
Are you interested in a Sedex membership and its benefits? Learn more by browsing our FAQs.
Three steps to your Sedex audit
Submit a self-evaluation form
All applicants are required to complete a self-evaluation form before we begin with the Sedex audit. Forms are filled out by the sites to be audited.
Conduct a Sedex audit on site
Our auditors visit the sites to be audited. An auditing team assesses the extent to which your social management documentation meets the SMETA criteria. The duration of any given audit depends on the number of employees and locations.
Issue a report and CAPR
Once the Sedex audit is done, our auditors create a corrective action plan for you along with a detailed audit report (SMETA Report & CAPR), which you can now upload to the Sedex database.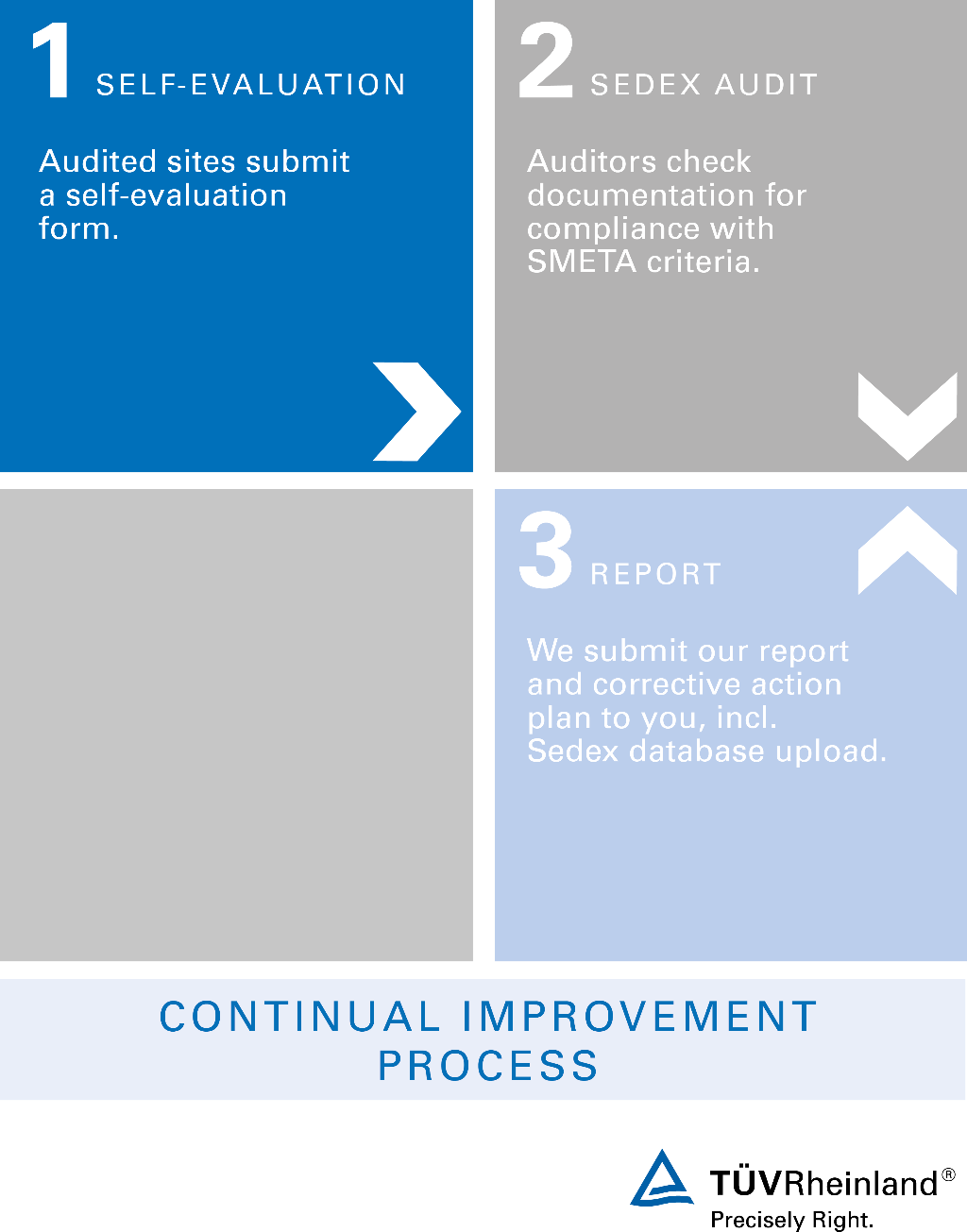 Benefit from our experience
We are the right choice as your partner for Sedex audits in the SMETA format. As a licensed member of the Sedex Audit Company Group, we strive to support you with our comprehensive expertise at every step of the way. Trust our specialists to earn you an advantage over the competition!
Our experts are happy to provide further information on Sedex, SMETA and related guidance. Contact us today!
We have answers: Our experts address frequently asked questions
| | | | |
| --- | --- | --- | --- |
| pdf | FAQ – Questions and answers about our Sedex audits | 807 KB | Download |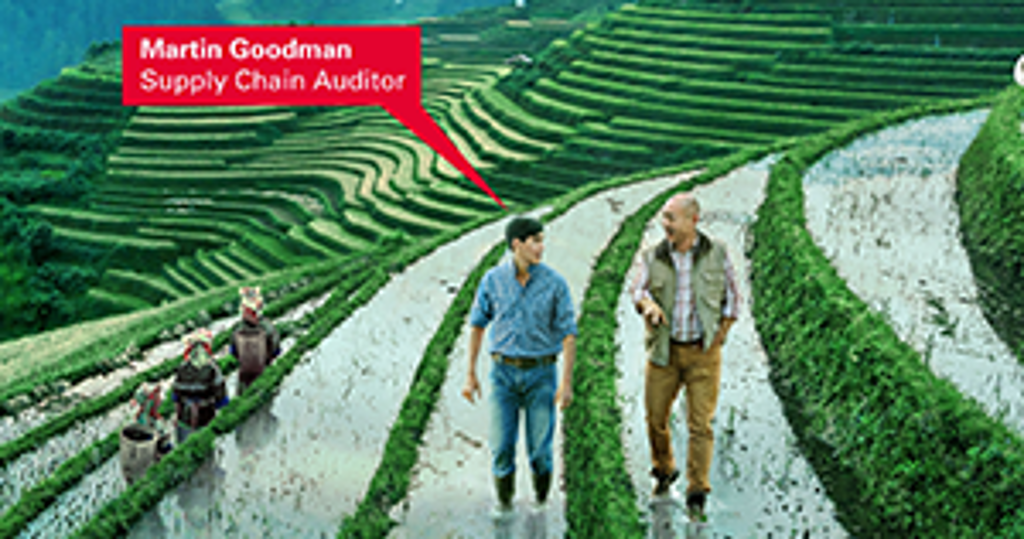 Supply Chain Audits
With our experienced experts we examine your supplier behaviour on the basis of relevant international standards and work together to create safe working conditions and responsible business practices.

Find out more.
Our Sustainability Initiatives
Nothing less than the future is at stake. Companies, institutions, public authorities and each and every one of us can play a positive role in shaping the path to tomorrow. We provide you with comprehensive support to ensure that you operate safely, sustainably and efficiently for many years to come.
This might also interest you
Last Visited Service Pages