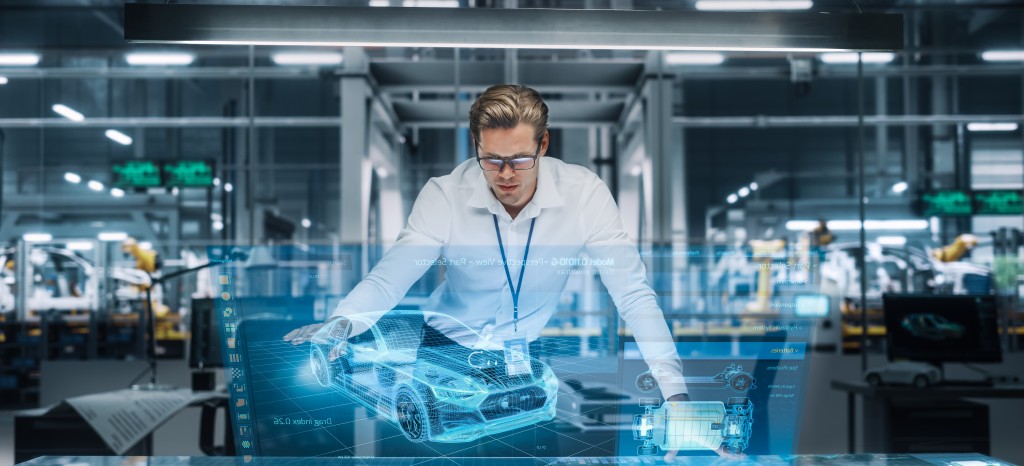 Established quality management in the automotive industry with IATF 16949 certification
Success in the international automotive industry relies on high standards, technical innovation and premium quality throughout the entire supply chain. A management system certified according to IATF 16949 can help you access customers in new markets. Regarded as the world's leading quality standard in the automotive industry, IATF 16949 combines a number of car manufacturer and original equipment manufacturer (OEM) requirements into one certification.
Our experts will be happy to answer your questions and provide you with further information on IATF 16949 certification.
IATF 16949. What to consider When Changing Certification Bodies?
Plan your IATF 16949 re-certification in advance
Have you been IATF certified for more than two years? Then start planning your re-certification now for a smooth transition. IATF 16949 certification is valid for three years, requiring re-certification thereafter. To ensure compliance with re-certification requirements, please take note of the following deadline: Schedule the re-certification audit so that it occurs no more than three years after the previous audit. The permissible window is -3 months to +0 days. The new IATF certification must be issued before the current certificate expires.
What does this mean in practice? Here is an example:

09/15/2020: Last audit date of the previous re-audit or certification audit.
12/22/2023: The IATF 16949 certificate is valid until this date.
09/15/2023: The re-certification audit must be completed by this date. However, you can carry out the audit up to 3 months earlier.
12/22/2023: The new certificate must be issued no later than 12/22/2023 with a new validity period of 3 years.
IATF 16949 requirements – find out more in our downloads
IATF 16949 certification process
Benefit from our online certificate database Certipedia
You have the option to store your TÜV Rheinland IATF 16949 certificate in our online certificate database, Certipedia. To do this, you will be provided with a personalized Certipedia page that will highlight your certifications and provide a neutral proof of evidence to the public.
Explore our IATF 16949 checklist
Our IATF 16949 checklist offers an initial overview of all the relevant areas that will be assessed during the audit. Utilize the checklist to facilitate your preparation for IATF 16949 certification and proactively identify any potential risks in advance.
IATF 16949 certification costs
The cost of IATF 16949 certification is determined by various factors. Factors such as the size of your organization, the scope of your quality management system, and the presence of an existing certified management system for combined certification can influence the duration and cost of the audit. Additionally, IATF 16949 can serve as a solid foundation for meaningful combined certifications, such as ISO 9001 and ISO 14001.
Due to these variables, the cost of IATF 16949 certification cannot be provided as a fixed amount. We are pleased to offer you a customized quote based on the specific needs of your organization.
Your benefits of an IATF 16949 certification
Download our IATF 16949 reference cases
| | | | |
| --- | --- | --- | --- |
| pdf | IATF 16949 reference case | Böllhoff | 287 KB | Download |
This might also interest you
Last Visited Service Pages