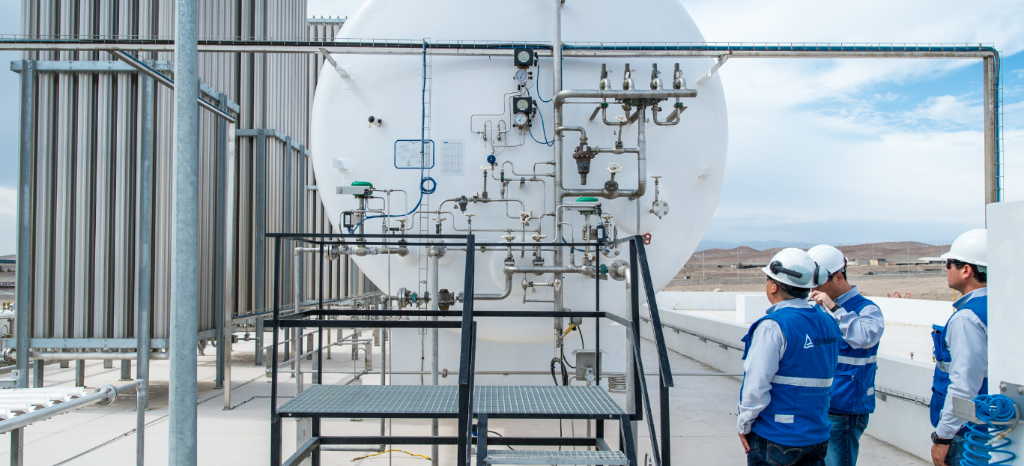 Legally compliant operation with our pressure equipment inspection
Pressure equipment generally requires supervision. Examples include pressure vessels, pipelines, steam boilers and filling stations for pressure gases. Due to their high internal pressure, they generate considerable risks to people and the environment. These risks can be minimized through regular inspection and testing.
Our experts assess your pressure equipment in line with the applicable requirements and help you to operate your equipment safely and correctly. We support you through all the life phases of your pressure equipment, from engineering to regular testing and repair supervision. We always document our services with appropriate test reports. We also provide all necessary expert reports, statements and certifications.
We are a competent and experienced partner by your side who will help you to operate your pressure equipment in accordance with the law and without incident. We offer comprehensive solutions with flexible and extensive services from a single source.
Would you like to know more about our pressure equipment inspection? Contact our experts.
High availability and safety for your pressure equipment
Regular inspections of your pressure equipment by our experienced experts ensure reliable operation and thereby increase the availability of your equipment. We also help you to comply with inspection intervals and extend them where necessary in order to reduce your downtimes in this regard as well. At the same time, our inspections improve your legal certainty and minimize your liability risk. You comply with legal requirements and improve the safety of your employees as well as other persons in the danger zone (safety of third parties). As well as improving employee satisfaction, this signals to your customers and business partners your strict sense of responsibility and the reliability of your pressure equipment.
Our inspection services for your pressure equipment
To help you operate your equipment safely, both technically and legally, our experts provide numerous tests, including pressure reservoir tests. Our services include:
Services prior to commissioning of pressure equipment
Information about safety requirements and technical versions
Hazard analysis
Support during the engineering phase and during conversion measures
Help with approval and permit procedures
Testing prior to commissioning
Services during operation of pressure equipment
Safety assessment
Supervision during repairs
Creation and control of test concepts
Periodic and mandated extraordinary testing
Deadline tracking for compliance with inspection periods
Expert reports for inspection period extensions
Examination of test programs for pipelines
Inspection of special pressure equipment
Damage reports
Your experienced partner for pressure equipment testing
Benefit from our worldwide network and our internationally recognized expertise as an independent provider of inspection and testing services. Our experts have extensive experience, knowledge and training, which they keep up to date at all times by means of regular training courses.
We also provide support in the field of maintenance and material testing in the form of comprehensive solutions to assess the state of your equipment and prevent risks.
Learn about our inspection for legally compliant operation of your pressure equipment. Contact us!
This might also interest you
Last Visited Service Pages