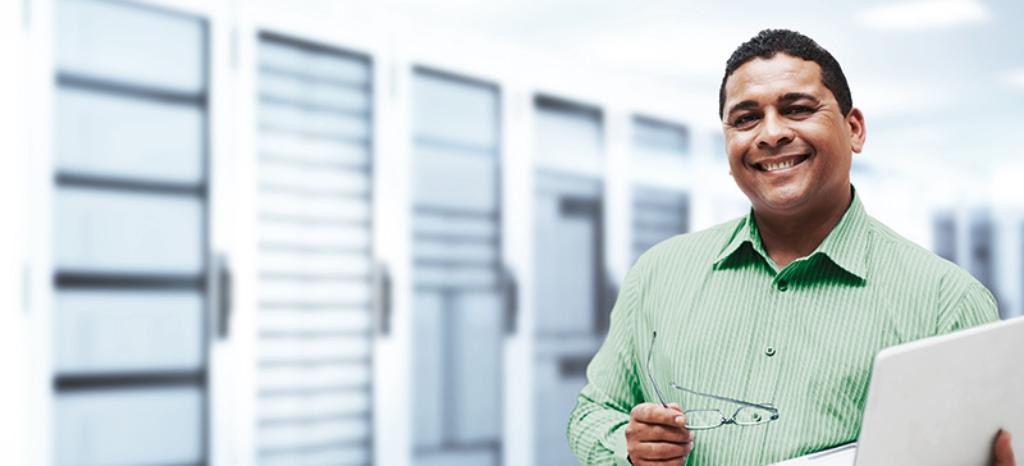 Improve Performance with IT Service Management
Combine efficiency and cost effectiveness by implementing processes that comply with ISO 20000. Our experts advise you on how to set up your IT service management to meet the ISO 20000 international standard. Using a standardized IT procedure, you set up service processes that provide optimum support for your IT organization - while meeting your business requirements at the same time. This lets you control and measure your IT service management. You can continuously check the system based on defined key figures and initiate possible improvements and changes.
ISO 20000 ITSM: Documented Quality and Performance
Our IT experts can help you design and implement ISO 20000 processes. By establishing and certifying an ISO 20000-compliant IT service management you can prove the quality and performance of your IT processes and services to your customers.
Benefits at a Glance
By setting up and optimizing your IT service management to comply with ISO 20000, you can:
Set up more efficient and cost-effective IT processes
Improve your IT services using tried and tested processes and methods
Demonstrate the quality and performance of your IT processes and services
Increase customer satisfaction
Increase productivity in your core activities
Optimize utilization of resources
Simplify communication with standard terms
Four Steps to Improved IT Service Quality
Our experts support you throughout these four steps to perfectly tailored IT service management.
1. Consulting
We provide support in designing, expanding, implementing, and optimizing processes in compliance with ISO 20000 norms. We continue to provide support right through to certification of your IT service management system.
2. Workshops
Our experts pass on their expertise, helping your company to develop its own competencies for implementing projects related to ISO 20000.
3. Coaching
We provide intensive coaching for your employees, addressing open items and providing appropriate solutions. This ensures that your employees are informed, up-to-date, and capable of performing process tasks efficiently and cost-effectively.
4. Quality Assurance
Our quality assurance provides you with an objective and detailed analysis of your processes and includes recommended optimization measures. We also determine how effective and relevant the following process-specific components are:
Contract documents
Process models and their process objectives
Process documentation
Types of organization
Last Visited Service Pages