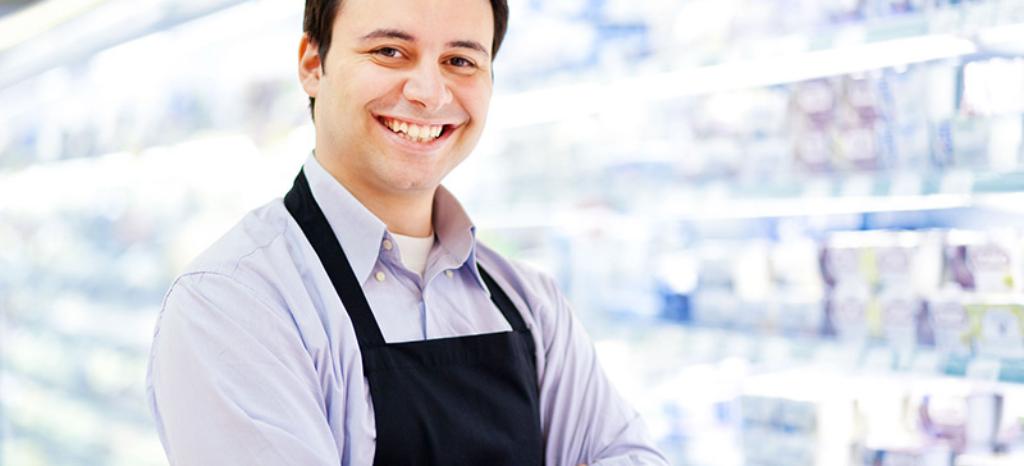 Document quality standards with our certification according to IFS Food, IFS Logistics or IFS Broker
Show your customers that your food meets the highest requirements in terms of safety, quality and legal compliance. The International Food Standard (IFS Food) was developed in 2003 by the Handelsverband des deutschen Einzelhandels (HDE, German Retail Association) for the store brands of German and French retailers. Certification according to IFS Food, IFS Logistics and IFS Broker allows you to document seamless quality along the production chain.
Our experts offer extensive support during your certification according to IFS. We certify your food business with IFS Food. Since October 2016, unannounced audits have replaced unannounced IFS Food Checks. IFS Logistics can be applied to food and non-food and covers all logistical activities. IFS Broker is the link between production and retailer. It is suitable for companies that also focus on trading activities.
As an independent third party we use certification as per IFS to document your compliance with the strictest quality standards and to enable you to use your resources more effectively.
Do you have questions regarding IFS Food, IFS Logistics or IFS Broker? Our experts are happy to advise you. Contact us!
Internationally recognized food safety according to IFS Food, IFS Logistics and IFS Broker
Certification according to IFS Food, IFS Logistics or IFS Broker allows you to meet the quality requirements of your national and international trading partners. Greater food safety strengthens your customers' confidence and makes your company more efficient and competitive. You also benefit from a faster time to market, lower costs as well as the reduction of your liability risks.
Six steps to more food safety
Our experts take you through all the steps of IFS certification. Benefit from the advantages of the certificate and from our test mark. The IFS certification provided by our experts involves the following six stages:
Pre-audit (optional)
Documentation review
Certification audit
Certificate issue and addition to Certipedia, our online certificate database
Annual surveillance audit
Recertification after three years and documentation of the continual improvement process
Overview of the three IFS food safety standards
Here is an overview of IFS Food, IFS Logistics and IFS Broker.
IFS Food
IFS Food is a recognized standard from the GFSI (Global Food Safety Initiative). It applies where food is processed and produced, or where there is a risk of product contamination when the product is first packaged. The production and marketing departments receives assistance in the fields of brand safety and quality.
Area of application: Food manufacturers, particularly manufacturers of store brands.
IFS Logistics
IFS Logistics is a standard for companies that offer logistics services such as transport and storage. It applies to packaged and unpackaged foods, but also to products that have to be stored in controlled conditions (e.g. meat, bread, milk, oil). Companies that also act as retailers can request a combined audit with the IFS Broker standard.
Area of application: Companies that offer logistics services or also act as retailers.
IFS Broker – version 2
The IFS Broker standard ensures the safety and quality of products and closes the gap between manufacture and sale. Retail partners expect brokers, agents and importers to communicate their product requirements to manufacturers and producers, and to make sure those requirements are understood and implemented. This standard is used to determine whether all the involved parties have implemented suitable measures. In addition, brokers, agents and importers must monitor their suppliers in order to ensure that the supplied products meet legal and contract-specific requirements.
Area of application: Brokers for food, HPC products, packaging. Sales agencies and importers.
Your experienced partner for IFS certification
We are at your side as a reliable partner with extensive experience. Our neutral testing and certification according to the internationally recognized IFS standard allow you to optimize your processes, minimize your liability claims and gain a decisive competitive edge.
Use our Certipedia certificate database to document your transparency and high quality standards. This will strengthen the trust of your customers and business partners.
Do you have any questions about our testing and certification according to IFS Food, IFS Logistics and IFS Broker? Contact our experts.
This might also interest you
Last Visited Service Pages