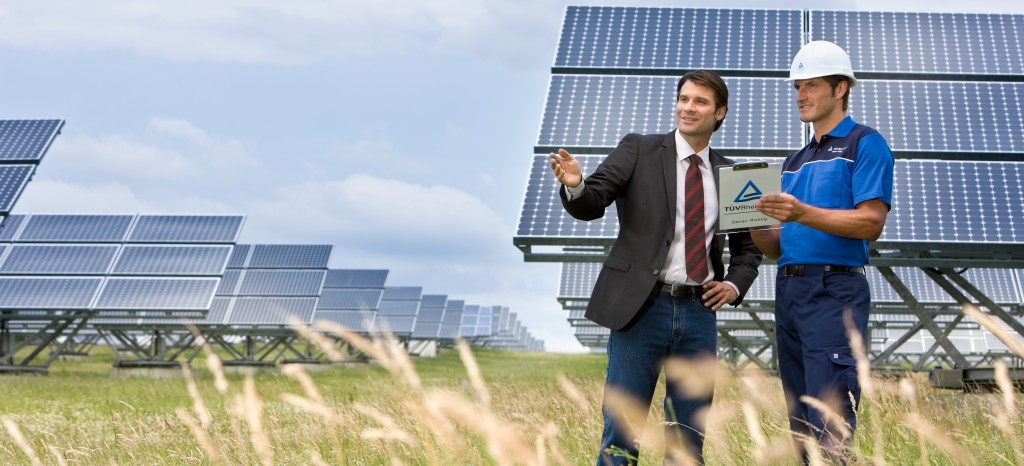 Expertise and compliance with environmental protection seminars
Compliance with environmental laws and regulations, safer and more cost-effective operations and efficiency all result from company policies based on knowledge of environmental impact.
Our environmental protection courses provide training in all aspects of operational environmental protection, from waste management and disposal to water quality issues, immissions, hazardous substance management and more. Our courses are relevant for anyone involved in decisions impacting the environment and especially those responsible for environmental topics.
We offer not only a complete range of environmental training courses, but a depth of knowledge gained from many years of experience working with companies to enhance their environmental responsibility and safety. Experts in the field serve as instructors bringing in real-life examples to illustrate challenges and best practices in environmental protection.
Select and sign up for a course today!
Keeping up-to-date through our environmental protection and technology training
As the fields of science and technology strive to understand how to better protect our environment, regulations are revised, and new rules are introduced, laws are drafted and rewritten, and innovative solutions are developed. Keeping abreast of the changes and possibilities benefits your organization but can be an overwhelming undertaking.
Our suite of environmental protection courses is one way to stay informed and ensure that you are equipped with the latest information governing environmental practices. You can refresh and solidify your knowledge base or gather information in areas of operational environmental protection previously lacking. Not only does this make it easier to comply with legal requirements, it makes for safer, cheaper, more productive operations.
Our training for environmental officers and others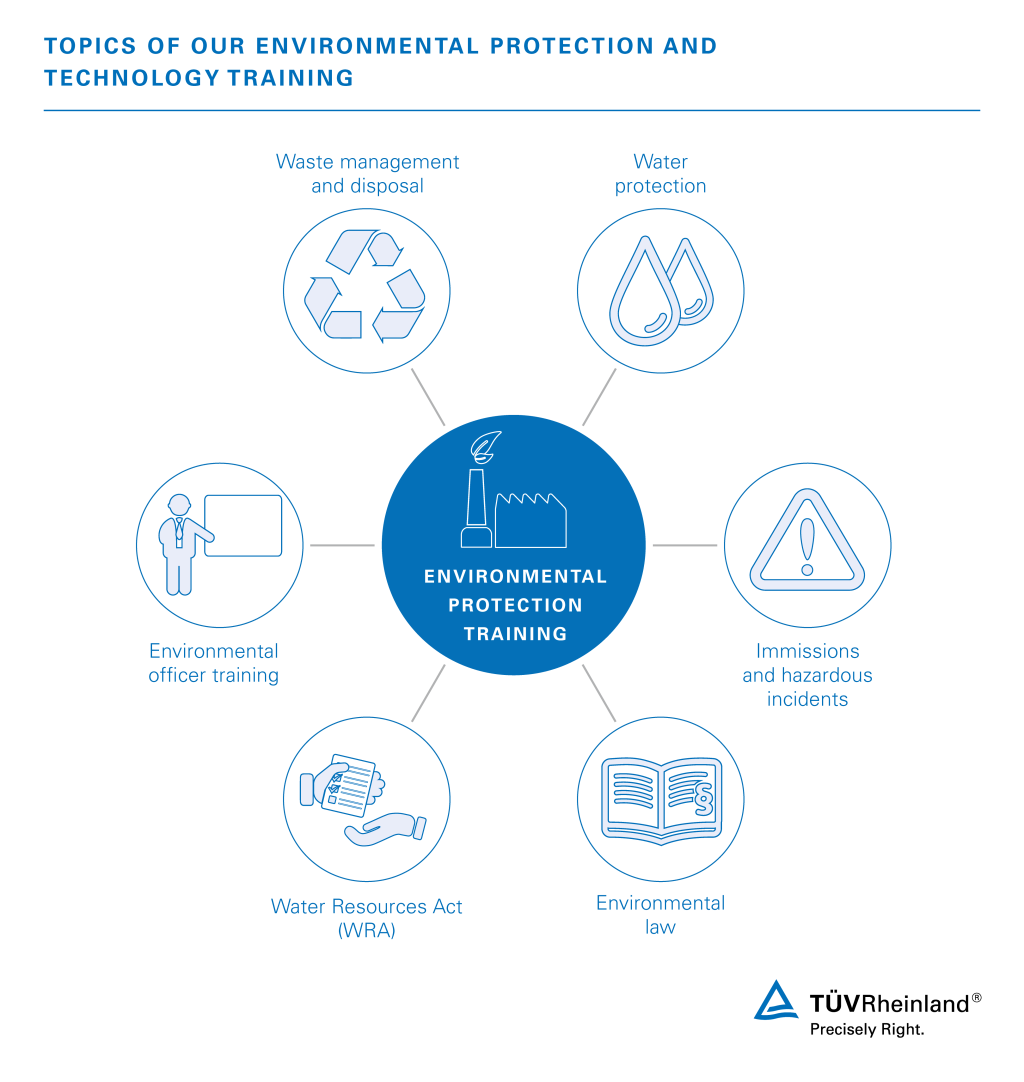 We have designed our environmental protection training courses to meet the needs of individuals and industry. Courses at all levels of instruction are available in the following areas:
Waste management and disposal: basic and advanced courses ranging from eight to forty instructional hours
Environmental officer training: courses covering all aspects of environmental protection for designated industrial or organizational environmental officers; introductory and advanced levels offered
Water protection: comprehensive instruction on the full range of clean water topics
Immissions and hazardous incidents: introductory, advanced and specialized courses available
Environmental law: covering current statutes, their application and implementation
Water Resources Act (WRA): courses related to current legislation
Expertise in every facet of environmental protection
Operational environmental protection covers many facets of an organization's activities. Water quality, waste management, hazardous substance policies, air pollution and more must be expertly managed and monitored for success.
We employ top experts in each of these fields and have spent many years enabling industry to adopt policies and practices to protect the environment. Through our courses we pass on this accumulated knowledge in seminars led by both internal and external specialists. We make environmental training accessible, practical, current and compact.
Contact us for the latest information and offerings!
Our Sustainability Initiatives
Nothing less than the future is at stake. Companies, institutions, public authorities and each and every one of us can play a positive role in shaping the path to tomorrow. We provide you with comprehensive support to ensure that you operate safely, sustainably and efficiently for many years to come.
This might also interest you
Last Visited Service Pages