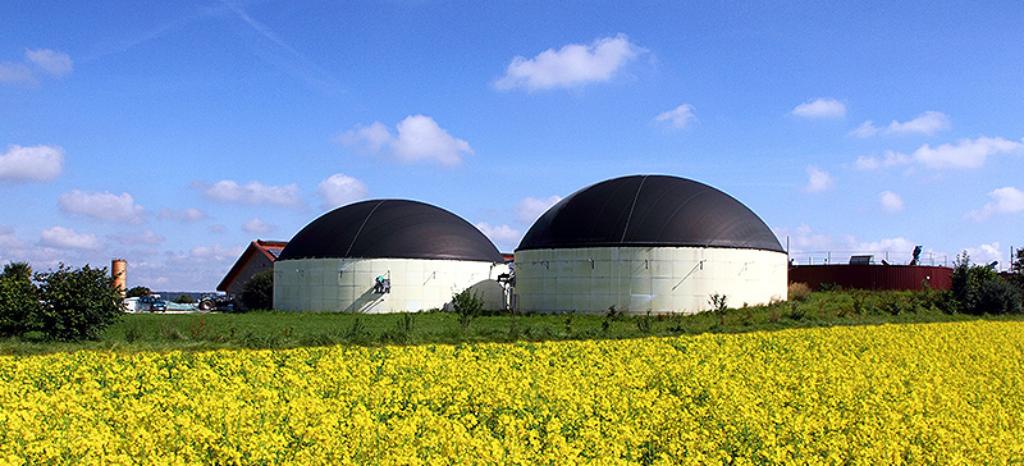 Energy Services According to Your Needs and Requirements
Our wide range of services, including analyses, studies and certifications for optimizing energy efficiency, assure your business with a unique selling point while fulfilling the legal requirements for environmental and climate protection.
Focus areas of our services:
Energy management
With intelligent energy management, you systematically reduce energy consumption in your company, both comprehensively and sustainably. We measure and create energy reports on energy efficiency. In energy-intensive companies, such as data centers, a Green IT certification is suitable, for example.
Energy technology
Energy transition without modern energy technology? Unthinkable. We conduct tests according to the latest international standards. With us you are guaranteed cutting edge technology.
Energy certification
With our energy certification you create transparency in the market. We certify your energy products, such as green electricity and green gas. You receive our certification mark which eases customer decision-making.
Benefits at a Glance
With TÜV Rheinland as your partner for energy issues you
Receive expert advice on ways for optimizing efficiency.
Save long-term on energy costs.
Gain a competitive advantage with an energy certification and confirm the quality of your energy products.
Actively contribute to environmental and climate protection.
Our experts welcome your questions and are available for further information on our energy services. Contact us now!
Our Range of Services for More Energy Efficiency
We are your partner for energy certifications: Our experts assist companies and government agencies with a comprehensive range of services under one roof. We analyze and evaluate your systems and processes. Do you want to sustainably improve your energy balance? We can advise you on the measures needed to obtain the best results. Utilize our energy services for your success.
Energy Management
We offer the following services in the area of energy management:
Advice on optimizing the use of buildings, systems and processes
Creation of energy balances
Assistance in establishing energy management systems according to DIN EN ISO 50001
Execution of energy audits in accordance with DIN EN 16247-1
"Certified Energy Data Management System" certification
Green IT : (assessment of the energy efficiency of data centers and IT jobs, "Energy-efficient Data Center" certification, "Energy-efficient IT Jobs" certification
Measurement services: electric power, flow measurements, thermography
Energy Technology
We offer the following services in the area of energy technology:
From the examination of energy systems (eg CHP systems, refrigeration systems, compressed air generation) to the assessment of design and efficiency
Monitoring and evaluation of measurements for the identification of efficiency and effectiveness of energy systems (e.g. steam generators, CHP units, compressors), either at the testing station of the manufacturer or on site, provided by measurement technology
Creation of CHP reports according to the CHP Act for the purpose of promoting cogeneration
Energy Certification
Energy certification plays a role, especially in energy products:
Certification of the rates for green electricity from public utilities and electricity suppliers
Certification of individual supplies of green electricity from public utilities and power companies to major consumers, such as in the context of a tender
Certification of the proof of origin in terms of any additional criteria or properties versus the mandatory information
Testing of electricity labeling
Energy Audits as a Prerequisite for Tax Savings
In the spring of 2015, the revised Energy Services Act (EDL-G) came into effect. According to this, any companies that are not included in the EU definition of a small and medium-sized enterprise (SME) are obliged to periodically perform an energy audit. As a result of our accreditation for ISO 50001, we are able to conduct such an audit according to the EDL-G. Our experts are happy to assist you!
Verification for Tax Caps
There are rules for testing the verification of an energy efficiency system and the application for tax caps for energy and electricity tax. You are required to provide verification in customs form 1449 as part of the request for claim year 2015. Applications for relief from the electricity and energy tax for claim year 2014 must be submitted to the respective customs offices by the end of 2015.
Our Sustainability Initiatives
Nothing less than the future is at stake. Companies, institutions, public authorities and each and every one of us can play a positive role in shaping the path to tomorrow. We provide you with comprehensive support to ensure that you operate safely, sustainably and efficiently for many years to come.
Last Visited Service Pages