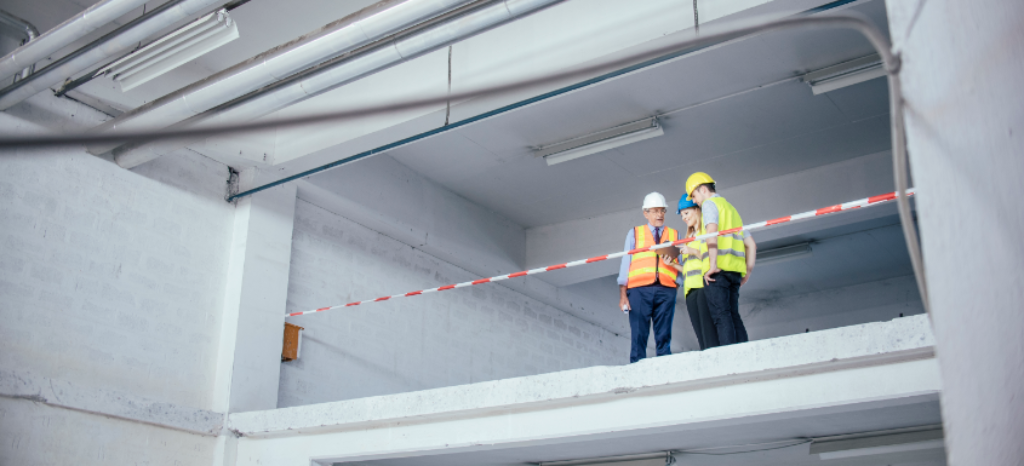 Compliance with construction site regulations through health and safety coordinator training
Larger construction sites employing multiple companies are required by law to be overseen by a health and safety coordinator with specialized qualifications. While compliance is key, the presence of a safety expert on-site can prevent accidents, injuries and the resulting delays and expense.
Our construction site safety training courses are designed to educate construction site safety coordinators, providing them with essential information and appropriate qualifications. Attendance at two educational segments as well as successful completion of a final exam is required to obtain the qualifications that fulfill construction site regulations.
Our record as safety experts is unequaled. Armed with expertise drawn from years of experience worldwide, we have created a construction site safety course that distills this knowledge and passes it on within a logical framework. Instructors recruited from among the top specialists in the field lead our seminars.
Learn more about our construction safety training and health and safety coordinators. Contact us to register for a course!
Construction site coordinators promote safer working conditions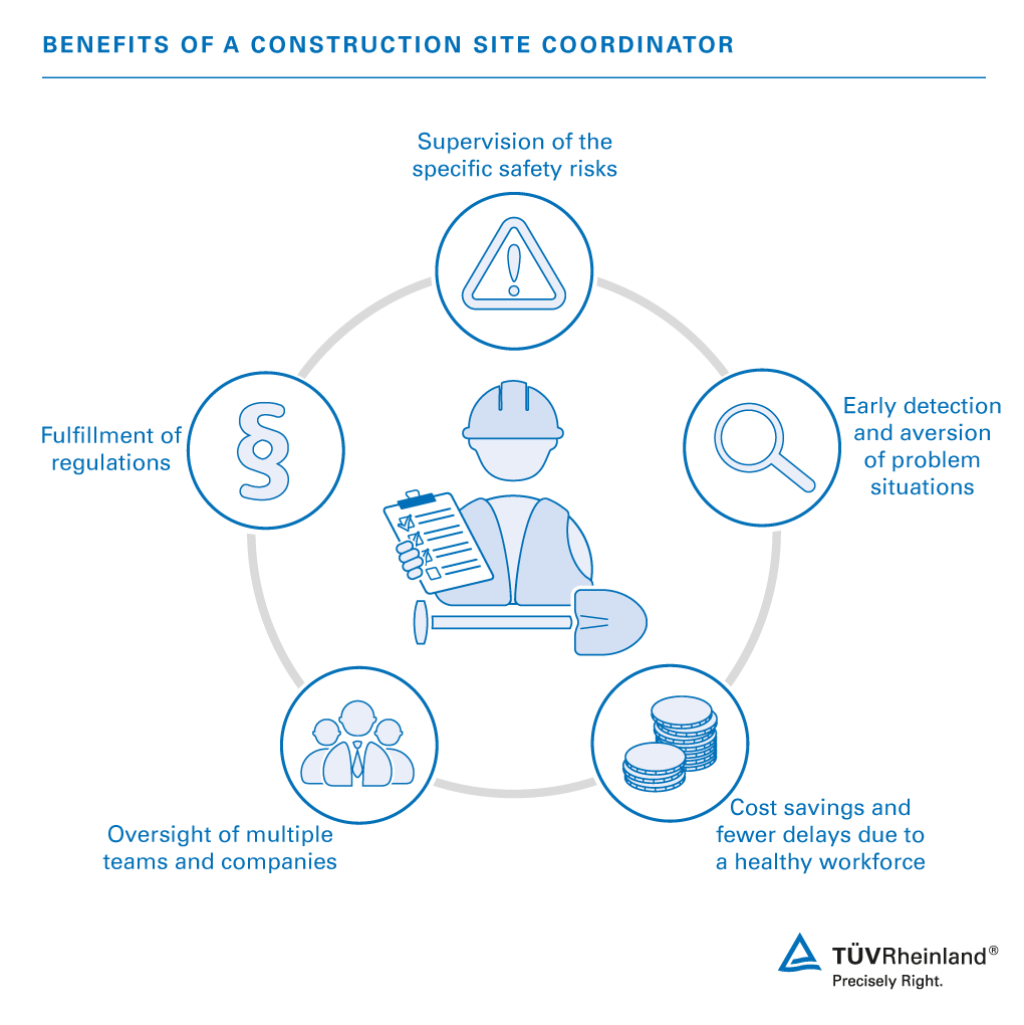 Beyond fulfilling regulations, on-site safety supervisors contribute to the success of construction projects. A construction site coordinator must be educated as a construction professional, holding a degree in engineering or relevant job training certification. Experience in construction planning and/or the execution of building projects is also required.
The training we provide on occupational safety and construction site coordination concentrates on the particular challenges of large projects: oversight of multiple teams and companies, the specific safety risks associated with construction, roadwork and renovation work involving hazardous substances. A construction site safety coordinator well-versed in these areas can spot problems at an early stage and avert situations that could lead to accidents, injuries or health problems. A healthy on-site workforce means fewer delays and cost savings.
Our health and safety coordinator courses
Our construction site safety courses (parts 1 and 2) last four days each, with eight hours of instruction per day, for a total of 32 hours.
We recommend completing the courses in order, although part 2 can be completed prior to part 1 if necessary:
Part 1, Occupational Safety
Part 2, Construction Site Coordination
For those already trained in occupational safety, part 1 is not necessary. However, our course focuses on construction safety and provides a deeper understanding of the challenges facing this industry.
Construction site safety training by the safety professionals
We are recognized leaders in safety across industries and around the world. This makes earning your certification as a construction site safety coordinator with us particularly attractive. National authorities and construction companies alike recognize our name and equate it with high safety standards. You are assured of a quality education with experienced instructors and effective teaching methods. We offer guaranteed courses – if you sign up you can be certain the course will take place.
Contact us to reserve your seat in one of our courses today!
Our Sustainability Initiatives
Nothing less than the future is at stake. Companies, institutions, public authorities and each and every one of us can play a positive role in shaping the path to tomorrow. We provide you with comprehensive support to ensure that you operate safely, sustainably and efficiently for many years to come.
This might also interest you
Last Visited Service Pages