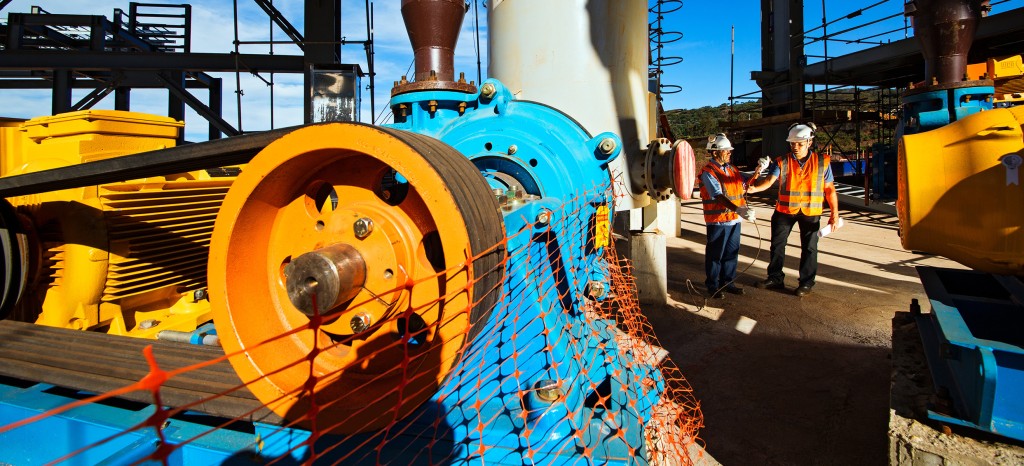 Successful implementation of your construction project
The implementation of a construction project is accompanied by constant monitoring of the individual workflows and construction process steps. Defects that are not detected in time during production, can lead to delays in construction and thus to time and cost overruns. They often arise from non-compliance with quality standards on site. Costs that have to be incurred for the repair of defects and damage also reduce the return on investment. Prevent these avoidable expenses and have your construction project monitored by TÜV Rheinland. Our global network of experts enables us to support you worldwide.
Identify risks to your project with our site supervision during construction
Coordinating construction of industrial facilities is a demanding job and requires taking many aspects into consideration – for example, material quality, on-site safety, compliance matters and deadlines.
Our support will come as relief to your project team on site. We assist you in the evaluation of component quality, assessment and optimization of installation activities and preparation of required documentation. In addition, we make sure that the quality of manufacturing and construction is in accordance with current guidelines concerning energy, environment and economy. This guarantees smooth and expeditious project progress. Call on us locally at many different sites around the globe.
Find out how you can take advantage of our specialized construction site supervision services and request a quote for your project.
We help you increase transparency and quality at your construction site
Our independent inspectors are on site throughout the entire construction phase to observe and document progress for new-build or major maintenance and refurbishment projects.
Providing essential detailed documentation offers increased transparency and traceability for the project. This can mitigate risk through early identification of issues. Individual assessments with specific suggestions for improvement will help you keep your project on track and avoid costs resulting from missed deadlines.
Comprehensive construction site supervision for improved quality assurance and quality control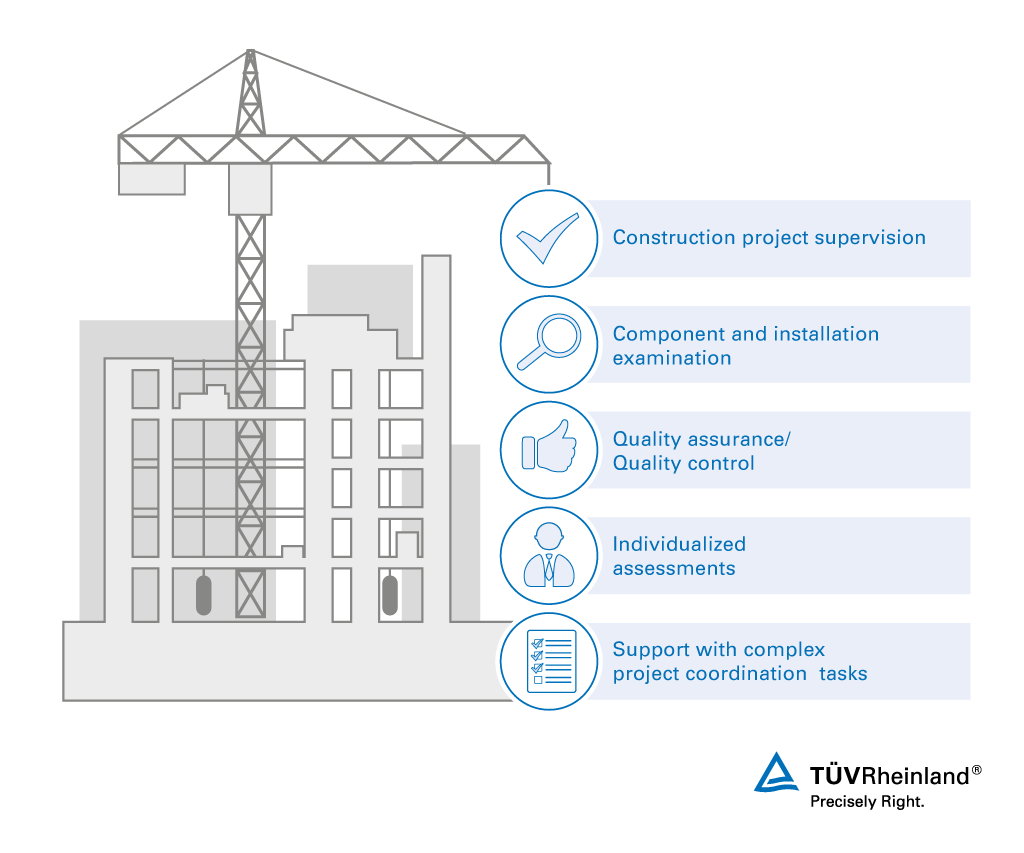 We offer periodic inspections for operational assets such as power plants, refineries or pipelines during their in-service life in order to assess the condition of parts and components and determine if any repairs are required. Depending on the equipment or plant, its age, condition and evaluated risk profile, different inspection approaches are used.
Upon completion of the inspection, we provide comprehensive reports, document important findings and store them in a database for easy retrieval and analysis.
Our experts conduct visual inspections that are typically complemented by more sophisticated services in specific areas using non-destructive testing techniques.
Moreover, our in-service inspections form the basis for providing asset integrity management (AIM) services to help you ensure even higher system availability.
Global presence for site supervision in construction
Through our global network of experts, we bring years of experience in specialized areas to your project and offer multiple complementary services for construction, erection, modification, and refurbishment projects.
For further information on our services for site supervision in construction, contact our experts or request a customized service quote.
Sample projects we supported with construction site supervision
This might also interest you
Last Visited Service Pages