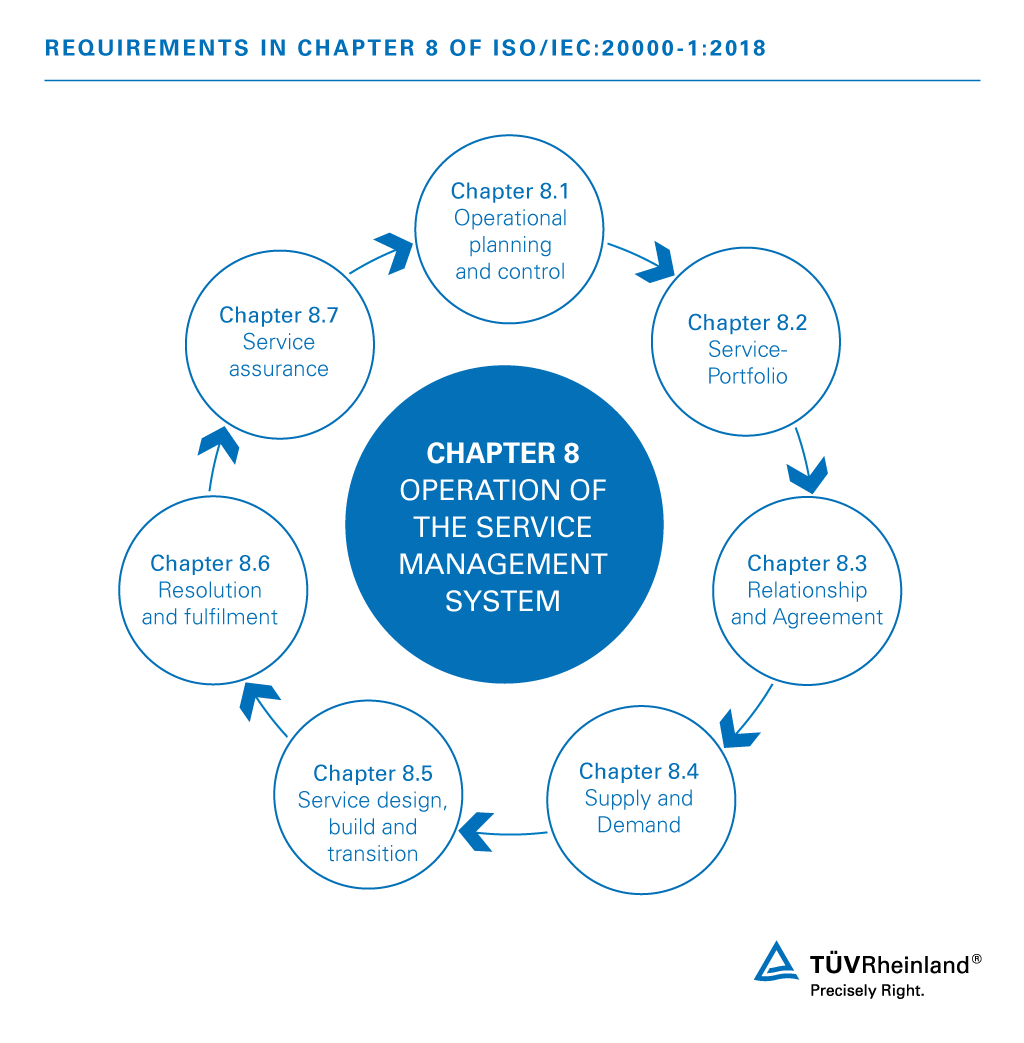 Areas visible to the customer require special attention. Efficient management of your management systems must be ensured and monitored. With our certification of your service management system (SMS) according to ISO 20000, you can ensure your customers excellent and reliable service.
Our experts audit your management system according to ISO/IEC 20000-1:2018, the international standard for service management. As a management system, the SMS follows the plan-do-check-act cycle (PDCA) as well as the concept of continuous improvement. With the aid of standardized procedures, you build service processes that provide optimal support to your organization and meet your business needs. All necessary measures and methods for developing these service processes are referred to as service management.
With an ISO 20000 certification you can improve your service management system and create customer confidence in the services you offer. Learn more about optimizing your SMS with certification as per ISO 20000.