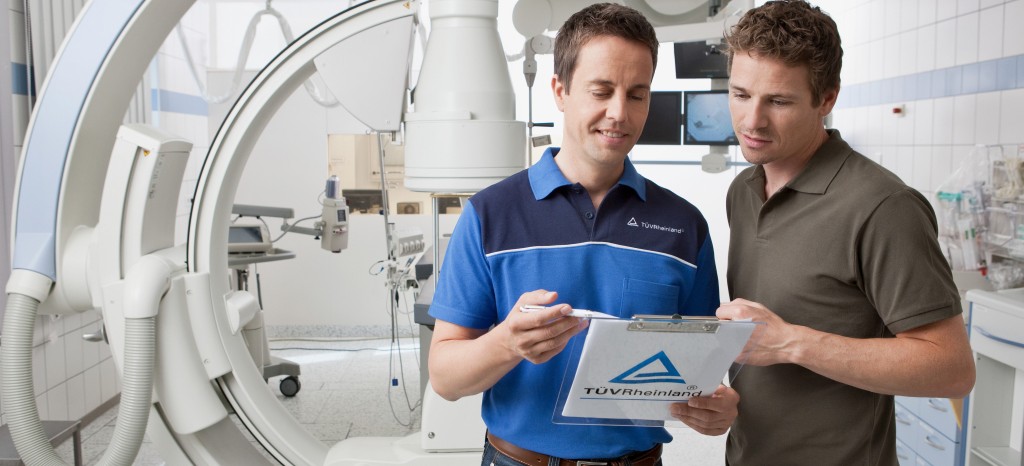 Assure the quality of your medical imaging devices with our conformity testing
The safety and accuracy of medical imaging devices often falls under the purview of medical directors and safety officers in healthcare facilities. These and other individuals concerned with the quality and continuing maintenance of such devices require efficient ways to ensure performance standards are being met. Compliance with performance standards is also an important indicator for regulators and health insurance providers that a clinical facility can provide quality diagnostic imaging services and that patients and investors are getting their money's worth.
We provide the testing to meet these needs. Based on international standards as well as applicable national regulations, our tests ensure compliance with safety and performance parameters on all diagnostic imaging equipment.
Quality assurance and safety are our areas of expertise. Active worldwide, we can carry out all necessary tests easily and quickly, providing you with the results in report form in a timely, portable and concise manner.
Request a quote today to check your medical imaging equipment!
An investment in compliance for diagnostic imaging devices by our quality assurance experts
While regulatory compliance of imaging equipment is a major motivating factor in having your devices tested, cost reduction opportunities are no less compelling. Whether your equipment is brand new or reconditioned, testing to confirm that standards and performance criteria are met can translate into savings in terms of claims and warranties. As a respected and well-known third party service provider, we provide reliability and transparency in our testing reports.
Reliable testing services for medical imaging devices
The complete testing process, from quote request to report delivery can take as little as one month to complete. The process follows an established procedure:
Customer files application.
Account manager acknowledges receipt of the application and sends out a quote within seven days.
Customer confirms services and settles 50% deposit to reserve testing dates.
Account manager makes logistical arrangements and provides customer with a service schedule.
Our service team conducts testing and issues an initial report.
Within 22 days, the final report is delivered to the customer.
Expertise in medical imaging equipment
Our commitment to safety and excellence is reflected in the competence of our experts. We employ well-trained staff with expertise in radiation safety and protection. Each team includes a medical physicist and radiology technologist with more than three years of experience in radiation services through OSL dosimetry and a thorough knowledge of international regulatory standards in the field.
Contact a service representative to learn more about quality assurance for medical imaging devices.
This might also interest you
Last Visited Service Pages