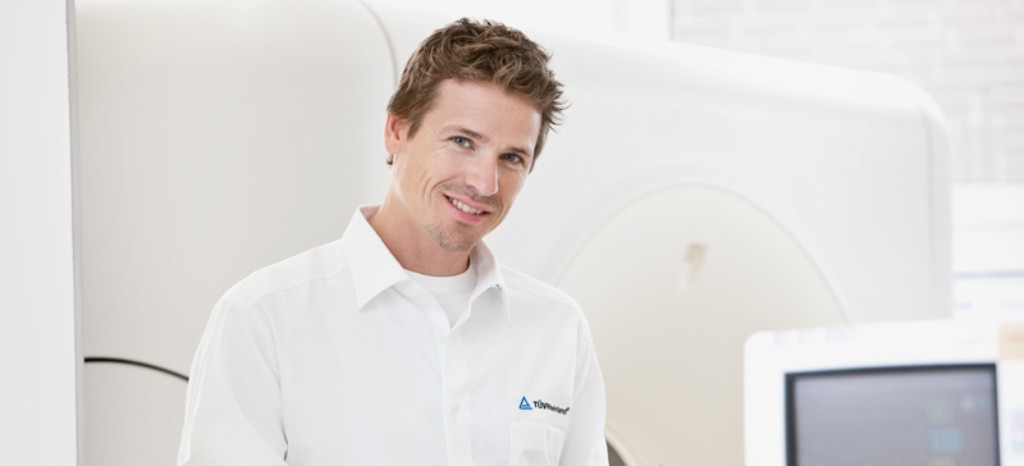 Ensure compliant radiation exposure levels with OSL dosimetry services
Professionals and staff working in environments exposed to radiation rely on employers and trained inspectors to ensure the highest levels of occupational safety and compliance to regulatory standards. Medical and industrial personnel must be individually monitored to measure personal exposure amounts and control healthy exposure limits.
Our experts use OSL technology to regularly measure radiation exposure to monitor the health and safety of personnel, patients and others according to the highest standards. We provide state-of-the-art OSL dosimetry services in facilities accredited by the Philippine Accreditation Office (PAO) as an ISO 17025:2009 testing laboratory. We are further authorized by the Department of Health-Food and Drug Administration (DOH-FDA) as a designated provider of radiation protection services .
Our expertise and recognized credentials help you demonstrate your commitment to ensuring compliant health and safety principles to protect those in environments exposed to radiation factors.
Monitor your health and safety protection with reliable radiation exposure measurement!
Fast and reliable protection with OSL technology
We provide comprehensive dosimetry services using Optically Stimulated Luminescence (OSL) technology to assure your dose reports are on time and accurate. Our accredited laboratories are equipped with calibration technology traceable to the National Institute of Standards and Technology (NIST), an affiliated member of the IAEA/WHO Primary Standard Dosimetry Laboratory (PDSL) network. Results are made available within 14 working days. Dose assessments are saved to multiple devices to ensure you easy, round-the-clock access.
Our OSL dosimetry services
We conduct state-of-the-art dosimetry services using the most OSL technology to measure radiation exposure. Our laboratory utilizes the Microstar© OSL Dosimeter Reader which stimulates aluminum (Al203:C) crystal detectors with green light from an emitting diode source. After stimulation, the Al203:C material emits blue light proportional to the amount of radiation exposure.
Our OSL dosimetry services comply with the American National Standards Institute (ANSI) 13.11 Personnel Dosimetry Performance-Criteria for Testing requirement. We provide personnel exposure monitoring for hospital, industrial and research staff as well as dose verification for patients receiving radiotherapy and diagnostic radiology.
Our dosimetry laboratory is now accredited according to PNS ISO/IEC 17025:2005 by the Philippine Accreditation Bureau (PAB) and authorized by the DOH-FDA Center for Device Regulation, Radiation Health and Research (CDRRHR) as a Radiation Protection Service Provider (Bureau Order No. 2011-123 of December 2011).
We conduct services according to the following legal requirements:
Checklist for Renewal/Issuance of a License to Operate (LTO)
Non-Medical X-Ray Facility
ANSI/HPS 13.11 Standard for Personnel Dosimetry Performance
IAEA Safety Standards for Occupational Radiation Monitoring
We are able to quickly measure personnel/patient badges, requiring only 20 seconds per badge, to provide you fast and reliable results within 15 working days.
Your accredited and trusted provider of critical OSL Dosimetry measurement
We are your accredited laboratory and authorized provider of radiation protection services. We provide services for hospitals, medical facilities, academic institutions and clinics as well as industrial, mining and manufacturing companies of all sizes. Our experts use OSL technology to regularly measure radiation exposure to ensure the health and safety of personnel and patients according to the highest standards. We have the expertise and the credentials you need to maintain both compliant and effective radiation exposure protection.
Measure and monitor radiation exposure quickly and precisely for optimal safety and protection!
FAQ: Frequently asked questions about OSL
Last Visited Service Pages