Elektrisch en elektronisch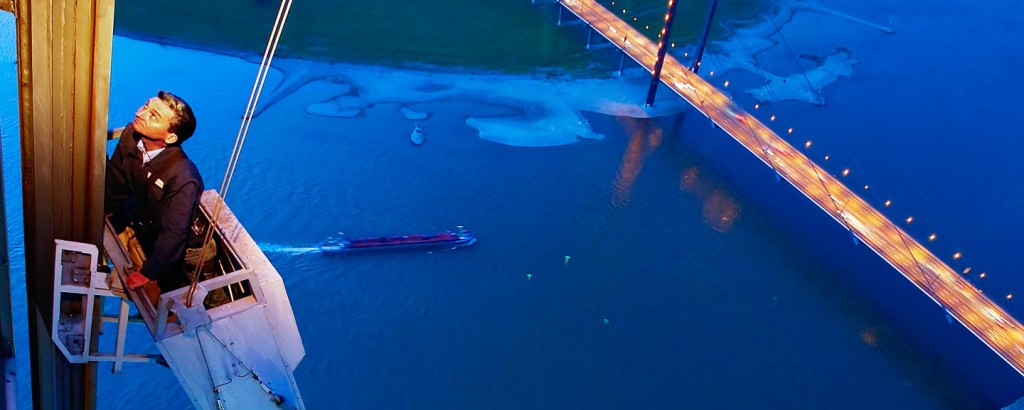 Ongeacht de positie in uw bedrijf of in de keten, u streeft naar constante veiligheid, kwaliteit en compliance voor uw mensen, producten, diensten of managementsystemen. Vanaf ons hoofdkantoor in Keulen en vanaf kantoren en laboratoria in ons uitgebreide netwerk in alle delen van de wereld zijn we actief in alle industriële sectoren. Als een onafhankelijke dienstverlener testen, monitoren, inspecteren, ontwikkelen, auditen en certificeren onze experts producten, materiaal, processen en managementsystemen. We trainen mensen in diverse posities in diverse sectoren.
150 jaar TÜV Rheinland - vier met ons mee!!!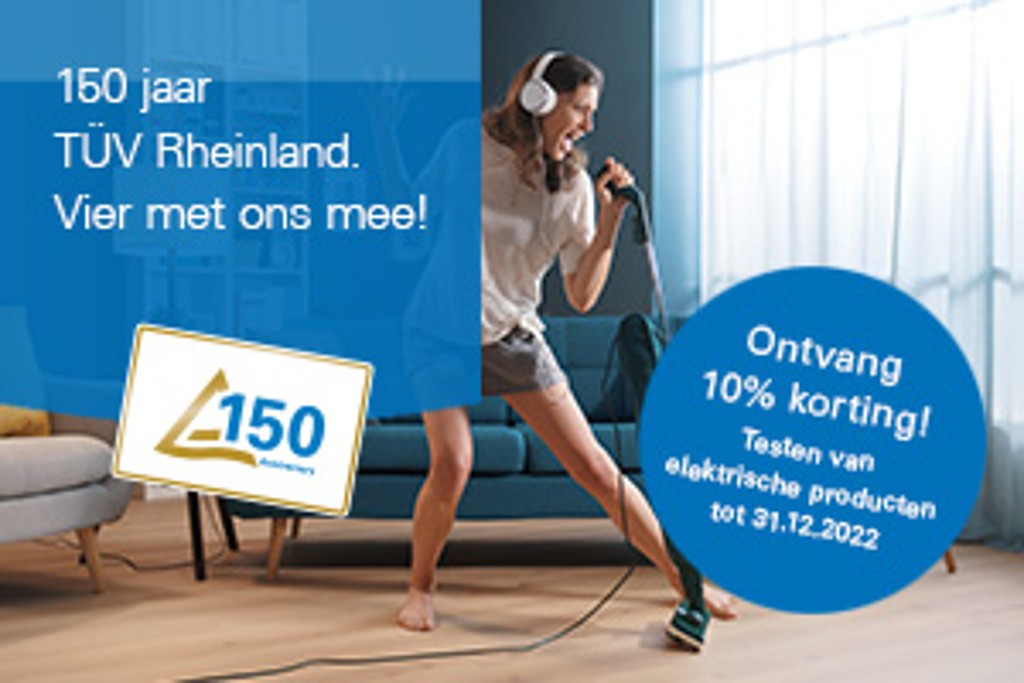 Productveiligheid inspireert ons al 150 jaar. Zo lang werken we al elke dag om technologie veiliger te maken voor mens en milieu. We vieren ons 150-jarig bestaan - en dat willen we graag met u vieren! Tot 31 december 2022* bieden wij u een aantrekkelijk prijsvoordeel op het testen van uw elektrische producten. Dit geldt voor het testen van elektrische assemblages (incl. laboratoriumapparatuur), huishoudelijke apparaten, AV IT-producten, elektrisch gereedschap, tuinapparatuur en verlichtingsproducten.
Bovendien hebben we onlangs onze testcapaciteiten aanzienlijk uitgebreid om een snelle markttoegang voor uw elektrische producten mogelijk te maken. Zo kunnen uw nieuwe producten nog voor Kerstmis of begin volgend jaar geïntroduceerd worden.